IRS Streamlined Offshore Program Denial
We understand it is very alluring to want to complete the process yourself. It seems pretty simple from the outside looking in – to amend some tax returns, complete some FBARs, and maybe Form 8938.
Finally, you must complete the IRS Offshore Streamlined Certification Statement (14653 or 14654). In recent months, we have been receiving numerous inquiries from individuals who attempted to go at it alone (or with just with a CPA), and have been rejected.
The following is a list of certain falsities you will find online, usually pushed by an experienced attorneys or CPAs regarding this procedure:
Everyone Gets Into the Program
This is false. For some reason, there's a whole 'gang' of newbie Offshore Disclosure Attorneys trying to sell clients on a reduced fee, by telling them that it is a no-brainer – everyone gets in.
This is not true, and it is dangerous advice. The IRS requires that the information included within your streamlined packet meets the definition of non-willful AND the applicant must sign the statement under penalty of perjury.
IRS Certifications Statements are Easy
Granted, certification statements are not brain surgery, but they are much more difficult than meets the eye. The certification statements require artful legal and persuasive writing to properly describe your situation to the Internal Revenue Service sufficient enough for them to agree that you are non-willful.
Non-willful is a nebulous concept, which cannot really be nailed down, beyond the fact that if you cannot show you were non-willful (sorry about the double negative) then the IRS will presume you are willful and they will reject your statement.
If the IRS rejects your statement, then you are in a very tough spot. First, you will have to go back and rewrite the statement noting that now your risk for audit has increased. Second, you probably will now want to hire an attorney — and most attorneys experienced in this filed do not just submit certification statements on behalf of clients.
A CPA Can Handle the Whole Submission
It is nothing against CPAs, but most CPAs do not have any legal training. Yes, they want your business, and will offer you a more reduced fee — but you're accepting this fee at a risk, which is twofold:
First, they do not have any legal training and that would include legal writing/persuasive writing training in the legal field.
Second, there is no attorney-client privilege. Therefore, under certain scenarios the IRS could feasibly investigate or interview your CPA, and the information you represented to the CPA is not confidential covered by the attorney-client privilege.
When you hire an attorney, the attorney and you enjoy an attorney-client privilege, which means that unless you are about to murder somebody or cause serious bodily injury or harm, an attorney has no right to divulge any information covered under the privilege to the IRS.
In other words, there is a level of confidentiality between you and the attorney that you will not have with a CPA.
The IRS Rubber Stamps All Submission
This is another falsity perpetrated by new attorneys and CPAs in the offshore disclosure field. I cannot tell you how many clients contact us after speaking with or reading the websites of other attorneys who like to represent that all streamlined submissions go through and are approved.
This is not true, and moreover the IRS has indicated it is going to begin auditing streamlined disclosures.
IRS Audit of Streamlined Disclosures
There is a distinction between traditional OVDP and the IRS Streamlined Offshore Disclosure Programs. One of the biggest distinctions is that there is no audit protection with the streamlined program.
With traditional OVDP, for the most part the IRS is not going to audit the individual on any issues involving international tax aspects of the voluntary disclosure (while the IRS does deserve the right to do so, to date we've never had a client audited under OVDP).
Conversely, under the IRS Streamlined Offshore Program, the Internal Revenue Service has the right to audit an individual regarding the streamlined program. If you are represented the entire time by an attorney, the attorney-client privilege is going to attach to many more aspects of the underlined preparation than it ever would if you used a CPA only.
Full-Service Streamlined Disclosure Representation
When an attorney submits the certification statement, he or she is signing along with the client. As such, most attorneys who practice in this area of law are going to want to review the entire file. At our firm (Golding & Golding), we are enrolled agents as well as Attorneys, so we prepare the entire file from beginning-to-end.
We do not prepare Streamlined Certifications for files we do not fully represent  — not matter how many people call us asking us to do so, although we are flattered.
IRS Offshore Voluntary Disclosure
Offshore voluntary disclosure is a serious consideration, and it should be handled by individuals who limit their entire practice to this area of law (or arena of law). It is probably not best handled by tax resolution agency or tax resolution attorney who also likes to advertise that they handle offshore disclosure.
We are prepared a comprehensive summary of the three different options for you to consider under IRS Offshore Disclosure.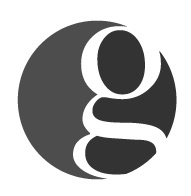 Golding & Golding: Our International Tax Lawyers practice exclusively in the area of
IRS Offshore & Voluntary Disclosure
. We represent clients in 70 different countries. Managing Partner, Sean M. Golding, JD, LL.M., EA and his team have represented thousands of clients in all aspects of IRS offshore disclosure and compliance during his 20-year career as an Attorney. Mr. Golding's articles have been referenced in such publications as the
Washington Post, Forbes, Nolo and various Law Journals nationwide
.
Sean holds a Master's in Tax Law from one of the top Tax LL.M. programs in the country at
the University of Denver
, and has also earned the
prestigious Enrolled Agent credential
. Mr. Golding is also a
Board Certified Tax Law Specialist Attorney
(A designation earned by Less than 1% of Attorneys nationwide.
)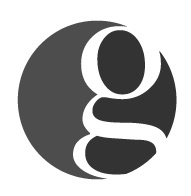 Latest posts by International Tax Lawyers - Golding & Golding, A PLC (see all)