Israel FATCA Letter – Hapoalim, Leumi, Discount, Mizrahi, First International & More
With Israel implementing and enforcing FATCA (Foreign Account Tax Compliance Act) Regulations and banks such as Leumi and Hapoalim actively reporting U.S. Account Holders (aka U.S. Citizens, Legal Permanent Residents, Visa Holders who meet the Substantial Presence Test), it is only a matter of time before the IRS will discover and penalize your Foreign or Offshore Bank Accounts in Israel.
*FATCA Letter
If you have a Foreign Bank Account in Israel, you must be very careful. This is especially true if you received a FATCA Letter from your Foreign Bank or Foreign Financial Institution.
If you received a FATCA Letter or Email, you should consider being proactive and taking action before the IRS contacts you first and you lose the right to voluntarily disclosure your foreign account and income information.
What is FATCA?
FATCA is the Foreign Account Tax Compliance Act, and it is an international tax law with a global impact on U.S. Taxpayers worldwide – no matter where they live. FATCA is being enforced by the IRS, several foreign countries, and thousands of FFIs (Foreign Financial Institutions). The purpose of FATCA is to ensure that US taxpayers comply with all aspects of IRS tax law by reporting their foreign accounts and reporting their foreign interest income and other passive investments, even if the amounts are relatively small.
*If you have a large account (over $50K) and minimal income, it will not reduce the chances of disclosure, since disclosure is typically based on the account balances, not the income.
Over the past years, the IRS has become aware that hundreds of thousands if not millions of US taxpayers maintain foreign accounts overseas that have gone unreported. Many of these US taxpayers have never reported their foreign accounts because for as far back as anyone can remember, it was impossible for the IRS to track foreign accounts. In fact, it was common practice for CPAs to recommend to their clients to avoid disclosure. After realizing how much money the IRS loses annually in penalties and tax revenue – FATCA was born.
Even before the implementation of FATCA, the IRS has been recovering Billions of dollars of revenue annually through OVDP (Offshore Voluntary Disclosure Program)
What is a FATCA Letter?
A FATCA Letter is a warning. The letter will come from a foreign financial institution such as a bank, brokerage, or investment house when it is unsure of the intended recipient of the letter is a U.S. Taxpayer. In other words, the FFI will evaluate its client base to determine which portion of the clients are either US taxpayers, live in the United States, or maintain a foreign address in the United States. For these unlucky taxpayers, the foreign financial institution will send out a FATCA letter.
The main purpose of the letter is to investigate the customer in order to ascertain whether the bank client has complied with IRS FATCA laws. Namely, has the taxpayer filed the necessary paperwork with both the Internal Revenue Service and Department of Treasury sufficient to show full compliance with FATCA, including FBAR (Report of Foreign Bank and Financial Accounts, 8938 (Statement of Specified Foreign Financial Assets), Schedule B (Interest and Ordinary Dividends) and more.
Who has to Comply with FATCA?
Specifically, US taxpayers are required to comply with FATCA by properly disclosing and reporting their foreign accounts and foreign income in their Tax Return filings and FBAR reporting requirements of foreign and offshore accounts. In order to ensure the taxpayer has complied, the foreign financial institution issues a FATCA Letter, which will usually be accompanied by two forms – a W-9 and a W-8 BEN. Only US taxpayers are required to complete a W-9 and return the completed W-9 form to the foreign financial institution.
Once the US taxpayer returns the W-9 to the foreign financial institution, then the foreign financial institution will identify the individual taxpayer as a US taxpayer. Next, the foreign financial institution will forward the US Taxpayer's information to the Internal Revenue Service for their records during a FATCA information exchange.
Alternatively, if the individual who maintains the foreign bank account is a foreign person who may be residing in the United States but not actually subject to US tax (tourist or student for example) then they are not required to complete a W-9. Rather, they will complete W-8 BEN which signifies that they are not US taxpayers, and therefore the foreign financial institution will not report that information to the Internal Revenue Service.
Before you try to "pull one over on the IRS", if you submit a W-8 BEN when you are actually W-9 then that is tax fraud and/or tax evasion and the Internal Revenue Service and Department of Justice have made it known that they will seek full enforcement and criminal prosecution of individuals seeking to avoid penalties and other voluntary disclosure programs by lying about their US tax status.
Get into Compliance with IRS Voluntary Disclosure
If you are seeking to get the IRS tax compliance, one of the best and most effective methods is through IRS Voluntary Offshore Disclosure.
Golding & Golding limits its representation to offshore disclosure. Please find a basic summary of how offshore disclosure works below:
IRS Voluntary Disclosure of Offshore Accounts
Offshore Voluntary Disclosure Tax law is very complex. There are many aspects that go into any particular tax calculation, including the legal status, marital status, business status and residence status of the taxpayer.
When Do I Need to Use Voluntary Disclosure?
Voluntary Disclosure is for individuals, estates, and businesses who are out of compliance with the IRS and the Department of Treasury. What does that mean? It means that if you are required to file a U.S. tax return and you don't do so timely, then you are out of compliance.
If the IRS discovers that you are out of compliance, you may become subject to extensive fines and penalties – ranging from a warning letter all the way up to tax liens, tax levies, seizures, and criminal investigations. To combat this, you can take the proactive approach and submit to Voluntary Disclosure.
Golding & Golding – Offshore Disclosure
At Golding & Golding, we limit our entire practice to offshore disclosure (IRS Voluntary Disclosure of Foreign and U.S. Assets). The term offshore disclosure is a bit of a misnomer, because the term "offshore" generally connotes visions of hiding money in secret places such as the Cayman Islands, Bahamas, Malta, or any other well-known tax haven jurisdiction – but that is not the case.
In fact, any money that is outside of the United States is considered to be offshore; the term offshore is not a bad word. In other words, merely because a person has money offshore (a.k.a. overseas or in a foreign country) does not mean that money is the result of ill-gotten gains or that the money is being "hidden." It just means it is not in the United States. Many of our clients have assets and bank accounts in their homeland countries and these are considered offshore assets and offshore bank accounts.
The Devil is in the Details…
If you do have money offshore, then it is very important to ensure that the money has been properly reported to the U.S. government. In addition, it is also very important to ensure that if you are earning any foreign income from that offshore money, that the earnings are being reported on your U.S. tax return.
It does not matter whether your money is in a country that does not tax a particular category of income (for example, many Asian countries do not tax passive income). It also does not matter if you are a dual citizen and/or if that money has already been taxed in the foreign country.
Rather, the default position is that if you are required to file a U.S. tax return and you meet the minimum threshold requirements for filing a U.S. tax return, then you have to include all of your foreign income. If you already paid foreign tax on the income, you may qualify for a Foreign Tax Credit. In addition, if the income is earned income – as opposed to passive income – and you meet either the Bona-Fide Resident Test or Physical-Presence Test, then you may qualify for an exclusion of that income; nevertheless, the money must be included on your tax return.
What if You Never Report the Money?
If you are in the unfortunate position of having foreign money or specified foreign assets that should have been reported to the U.S. government, but which you have not reported —  then you are in a bit of a predicament, which you will need to resolve before it is too late.
As we have indicated numerous times on our website, there are very unscrupulous CPAs, Attorneys, Accountants, and Tax Representatives who would like nothing more than to get you to part with all of your money by scaring you into believing you are automatically going to be arrested, jailed, or deported because you have unreported money. While that is most likely not the case (depending on the facts and circumstances of your specific situation), you may be subject to extremely high fines and penalties.
Moreover, if you knowingly or willfully hid your foreign accounts, foreign money, and offshore assets overseas, then you may become subject to even higher fines and penalties…as well as a criminal investigation by the special agents of the IRS and/or DOJ (Department of Justice).
Getting into Compliance
There are five main methods people/businesses use to get into compliance. Four of these methods are perfectly legitimate as long as you meet the requirements for the particular mechanism of disclosure. The fifth alternative, which is called a Quiet Disclosure a.k.a. Silent Disclosure a.k.a. Soft Disclosure, is ill-advised as it is illegal and very well may result in criminal prosecution.
We are going to provide a brief summary of each program below. We have also included links to the specific programs. If you are interested, we have also prepared very popular "FAQs from the Trenches" for FBAR, OVDP and Streamlined Disclosure reporting. Unlikes the technical jargon of the IRS FAQs, our FAQs are based on the hundreds of different types of issues we have handled over the many years that we have been practicing international tax law and offshore disclosure in particular.
After reading this webpage, we hope you develop a basic understanding of each offshore disclosure alternative and how it may benefit you to get into compliance. We do not recommend attempting to disclose the information yourself as you may become subject to an IRS investigation insofar as you will have to answer questions directly to the IRS, which you can avoid with an attorney representative.
If you retain an attorney, then you will get the benefit of the attorney-client privilege which provides confidentiality between you and your representative. With a CPA, there is a relatively small privilege which does provide some comfort, but the privilege is nowhere near as strong as the confidentiality privilege you enjoy with an attorney.
Since you will be dealing with the Internal Revenue Service and they are not known to play nice or fair – it is in your best interest to obtain an experienced Offshore Disclosure Attorney.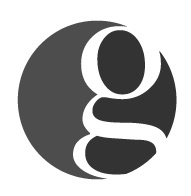 Golding & Golding: Our International Tax Lawyers practice exclusively in the area of
IRS Offshore & Voluntary Disclosure
. We represent clients in 70 different countries. Managing Partner, Sean M. Golding, JD, LL.M., EA and his team have represented thousands of clients in all aspects of IRS offshore disclosure and compliance during his 20-year career as an Attorney. Mr. Golding's articles have been referenced in such publications as the
Washington Post, Forbes, Nolo and various Law Journals nationwide
.
Sean holds a Master's in Tax Law from one of the top Tax LL.M. programs in the country at
the University of Denver
, and has also earned the
prestigious Enrolled Agent credential
. Mr. Golding is also a
Board Certified Tax Law Specialist Attorney
(A designation earned by Less than 1% of Attorneys nationwide.
)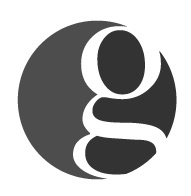 Latest posts by International Tax Lawyers - Golding & Golding, A PLC (see all)