Should You Submit to OVDP? (5 Examples of Common OVDP Applicants)
Should You Submit to OVDP? (5 Examples of Common OVDP Applicants)
We have represented several hundred individuals, businesses, and estates in all different types of IRS Voluntary Disclosure Matters, with a large portion of those submissions being the traditional OVDP.
Is OVDP Right For Me?
Over the course of the last few years, we have spoken with thousands of individuals on matters involving the reporting and disclosure of foreign accounts, assets, investments and Income.
Golding & Golding is often retained to represent clients in some of the most difficult OVDP cases. With that said, one of the most common questions we receive is whether OVDP is right for me?
Typically, whether or not a person is a good candidate for OVDP depends on their specific facts and circumstances — along with the client's risk tolerance.
5 Common Examples of OVDP
The following are five examples (relatively common) that we see often in OVDP:
David Knew He Had to Report Foreign Money to the IRS
David is a successful businessman.  He is an entrepreneur, and like most entrepreneurs he doesn't like to pay any more tax then he would have to. Since a majority of the money he earns is overseas, he is not inclined to report the millions of dollars he is generating beyond U.S. Borders, or disclose the account information to the IRS.
Unfortunately, David's bank was recognized as a bad bank. And, while David is a bit Maverick in his business life, he can't do much entrepreneurship if he's serving 5 years in jail for tax evasion or fraud.
Since all the money is legally sourced, and David has not been contacted by the IRS — David is a good candidate for traditional OVDP.
Scott Acquiesced to his Wife's Fraud
Scott is married to Janine. Janine inherited several million dollars from her grandma in Peru.  At one point, Janine added Scott's name to some of the accounts so that he could access the money for his business.   She then opened a separate account for Scott and deposited $500,000 in it.
Janine met with an accountant and the accountant told her the accounts needed to be reported, and that even though the income was growing outside of the United States, it still needed to be reported.
Janine's grandma was not a big fan of the government and always told Janine to try and keep the money secret so that the government could never come take it.
Initially, Scott was unaware that there was any requirement to disclose the accounts on the tax return, until a few years later when they were working on their tax returns together.  Janine told Scott she didn't want to report the accounts and even though Scott knew they should report the accounts as well, Scott agreed to not report the accounts.
A few years later they receive a FATCA Letter, and Scott wants to get into compliance.
Unfortunately, since Scott was aware of the foreign income and account reporting requirements, Scott is a good candidate for traditional OVDP.
Danielle Fell Behind on Taxes, and Then Gave Up
Danielle is a US citizen who works abroad.  Danielle earns significant income and is in full tax compliance in her current country.   Danielle ended up marrying a local gentleman, and together they built a life outside of United States.
Due to the amount of income Danielle earns, she's in the top tax bracket in both countries.   In fact, she pays more tax in her current country then she would have to pay in United States. Also, she's not sure why she should have to report the accounts since the money was earned outside of the United States, and properly reported in her current country (although she knows it should be reported to the IRS.)
Danielle determines that it's just not worth the effort, since she has no intention whatsoever of she's ever returning to the United States.
Unfortunately, 5-years later, Danielle and her husband head for divorce at around the same time she receives a FATCA Letter from her bank.
Danielle would be a good candidate for OVDP.
Peter Uses His Taiwanese Passport to Open Foreign Accounts
Peter is a dual citizen of Taiwan and United States.  When Peter is in Taiwan he prefers to use his Taiwanese identification card. While it is true that it is easier for him to open an account in Taiwan with a local ID card, the Bank associate also asks Peter if he is a US citizen, and Peter says no.
Peter knows he's a US citizen, and even travels to the United States using his US passport, because it is just easier for him to travel to the U.S. (as a U.S. Citizens) with the blue passport in hand — just as it is easier for Peter to do banking in Taiwan using a Taiwanese identification card, and denying U.S. Citizenship.
Peter receives a FATCA Letter, and realizes the amount of the trouble he could be in. Peter is a good candidate OVDP.
OVDP Catchall
Unfortunately, there is a huge misunderstanding by inexperienced OVDP lawyers, who jumped into the deep-end with no idea of what they're doing. They have handled a few non-complex Streamlined matters, and have now coined themselves "OVDP Experts, FATCA Experts, FBAR Experts, etc.."
We receive about 15% of our OVDP cases from clients who come to us after having a miserable experience within one of these Attorneys.
You do NOT Have to be Willful to Enter OVDP
You absolutely, 100% do NOT have to be willful to enter OVDP. In addition, you are not acknowledging or admitting to a crime by entering OVDP. There are plenty of people who are non-willful who prefer to go OVDP for the following reasons:
They do not want to risk an IRS audit (you can still be audited under Streamlined)

Their facts are in a gray area, and they do not want to be examined by the IRS regarding non-willfulness.

They have complicated Foreign investments such as a PFIC, that may benefit from a mark-to-market election.

The Majority of the money is in a foreign retirement account, and they want to try to make and FAQ 55 request to abate the penalty.

The majority of their money is in excludable accounts such as a Canadian RRSP, which escapes penalty.
Inexperience is Costly
We are a Board Certified Tax Law Firm that focuses exclusively on IRS Voluntary Disclosure. 
Each month cases are referred to us from clients who first utilized less experienced attorneys (who baited the client with artificially low fees or by touting trumped up former experience to make it sound different than it really is) — only to learn that the attorneys nearly ruined their case and brought them dangerously close to criminal trouble with the IRS.
By the time the Client retains new counsel, they end up spending double, if not triple of what they would have spent had they retained an experienced attorney to begin with.
Recent Example of Unethical Lawyering
About a year ago we had a potential client contact us to let us know that they were deciding between streamlined and OVDP.  They had spoken with a junior attorney (less than 10 years of experience as a practicing lawyer in the marketplace, and less than 5 years representing his/her own clients at his/her own firm).
The Attorney was trying to handle many different area of Tax Law, and as the old saying goes "Jack of all trades, Master of none." The Attorney did not have much experience, if any at all, representing his/her own clients in OVDP or Streamlined.
The Attorney Reverse Baits the Individual
To quickly sell the client before he/she could speak with more experienced Attorneys, this Attorney told the client that he could go streamlined or reasonable cause because the amount of income was low. The Attorney told the client that anybody who told him to go OVDP was trying to scare him. 
*This is done to try to avoid the Attorney speaking with more experienced counsel before making an informed decision.
The Individual Contacts our Firm & Another Experienced OVDP Attorney Firm
When we spoke to the client, we learned from the client that he was willful. He let us know he was willful, and although he thought OVDP was unfair (he had only been a U.S. Person for tax purposes for less than 5 years), he clearly did not qualify for Streamlined or Reasonable Cause. He had spoken with another experienced OVDP Attorney as well, who agreed he was willful. 
In fact, just as with Manafort, he had received a questionnaire from his tax preparer and identified "No" on the organizer, even though he was aware he had the foreign accounts. He confirmed that he had no foreign accounts with his CPA.
Worse yet, in further speaking with the individual, it turns out that he was willfully out of compliance in two different countries, and the other country was known for using criminal procedures to enforce tax compliance.
What appeared as a simple matter to an inexperienced Offshore Disclosure lawyer, was actually a complex, multi-jurisdictional non-compliance situation.
The Individual Went Against His Better Judgment
It turns out the client ended up retaining the Junior Attorney firm. We understood: they lied to him, and told him he could go streamlined since it was only a minimal amount of income. The fees are less, and the process is simpler.
But, if a person was willful (even if it was small amount of money or for only a few years) they are disqualified from the Streamlined Program or Reasonable Cause. The client knew this, but relied on the fact that the Attorney told him not to worry about it, because "nothing bad would happen."
Post-Manafort Conviction
Fast forward to about a week or two ago and the Individual contacted us again in a complete state of panic, because he had allowed the other firm to sell him on the lower fees even know he knew he was willful. Like Manafort, he intentionally misrepresented his information to the CPA firm.
He didn't know what to do, and since he has already submitted an intentionally misrepresentative Reasonable Cause Letter, stating he was non-willful — he may very well end up in a very serious situation. He could be facing a potential IRS Special Agent Criminal Investigation and possible jail time.
Why? Because even though the amount of money with small, he knowingly and willfully made false statements to the IRS, which is a crime.
While the Individual will want to make a claim against the firm that convinced him into Reasonable Cause, it may not save him from the IRS.
*Read Here to Learn More about Going Streamlined When You are Willful
*Read Here to Learn about How Attorneys Falsely Market that they are "Specialists" or "Experts."
Watch Out for Free "Scare & Sell" Initial Consultations
These consultations are not really free, and they are simply designed to scare you into quickly signing with the firm – against your better judgment.
Recent Example of the Free Consultation "Scare and Sell"
A client contacted us to let us know that even though they spoke with one of these free initial consultation attorneys, that they did not want to use the firm and preferred to use our firm – but they were concerned.
We asked why they were concerned, and they proceeded to tell us that during the initial consultation, the attorney demanded highly confidential and completely unnecessary information during the initial call; the clients were scared, and they obliged.
When the client told the other attorney that they did not want to proceed with them, and that the client wanted the attorney to disregard the confidential information, the attorney refused to provide any assurances that he could do that (which of course sent the client into a panic because the attorney was tacitly making it sound as if he was not going to disregard that confidential information, or keep it safe.)
What you will find, is that most experienced IRS Voluntary Disclosure Attorneys charge an initial consultation fee. That is because you are contacting the attorney to obtain information about what your options are.
The attorney is then using his or her experience to speak with you on a scheduled call, to provide you important information about how you can proceed, absent any salesmanship.
Whether or not you retain the firm or not, and/or proceed with IRS Voluntary Disclosure — you will have been educated by an experienced attorney in this field of law on issues involving you and the IRS.
Good Luck
We hope that you use these different steps to help protect and guard you from the fear mongering and scaremongering that has been going on recently, especially with the upcoming termination of the OVDP program.
*For a more detailed analysis about the dangers of Inexperienced OVDP and Streamlined Counsel, Click Here.
We Specialize in IRS Voluntary Disclosure
We have successfully handled a diverse range of OVDP cases. Whether it is a simple or complex case, safely getting clients into compliance is our passion, and we take it very seriously.
No Case is Too Big; No Case is Too Small.
We represent all different types of clients. High net-worth investors (over $40 million), smaller cases ($100,000) and everything in-between.
We represent clients in over 60 countries and nationwide, with all different types of assets, including (each link takes you to a Golding & Golding free summary):
Who Decides to Enter IRS Voluntary Disclosure
All different types of people submit to OVDP. We represent Attorneys, CPAs, Doctors, Investors, Engineers, Business Owners, Entrepreneurs, Professors, Athletes, Actors, Entry-Level staff, Students, and more.
You are not alone, and you are not the only one to find himself or herself in this situation.
…We even represent IRS Staff with getting into compliance.
Sean M. Golding, JD, LL.M., EA – Board Certified Tax Law Specialist
Our Managing Partner, Sean M. Golding, JD, LLM, EA is the only Attorney nationwide who has earned the Certified Tax Law Specialist credential and specializes in IRS Offshore Voluntary Disclosure and closely related matters.
In addition to earning the Certified Tax Law Certification, Sean also holds an LL.M. (Master's in Tax Law) from the University of Denver and is also an Enrolled Agent (the highest credential awarded by the IRS.) 
He is frequently called upon to lecture and write on issues involving IRS Offshore Voluntary Disclosure.
*Click Here to Learn about how Attorneys falsely market their services as "specialists."
Less than 1% of Tax Attorneys Nationwide
Out of more than 200,000 practicing attorneys in California, less than 400 attorneys have achieved this Certified Tax Law Specialist designation.
The exam is widely regarded as one of (if not) the hardest tax exam given in the United States for practicing Attorneys. It is a designation earned by less than 1% of attorneys.
Our International Tax Lawyers represent hundreds of taxpayers annually in over 60 countries.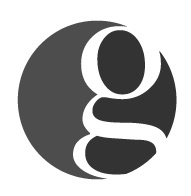 Golding & Golding: Our International Tax Lawyers practice exclusively in the area of
IRS Offshore & Voluntary Disclosure
. We represent clients in 70 different countries. Managing Partner, Sean M. Golding, JD, LL.M., EA and his team have represented thousands of clients in all aspects of IRS offshore disclosure and compliance during his 20-year career as an Attorney. Mr. Golding's articles have been referenced in such publications as the
Washington Post, Forbes, Nolo and various Law Journals nationwide
.
Sean holds a Master's in Tax Law from one of the top Tax LL.M. programs in the country at
the University of Denver
, and has also earned the
prestigious Enrolled Agent credential
. Mr. Golding is also a
Board Certified Tax Law Specialist Attorney
(A designation earned by Less than 1% of Attorneys nationwide.
)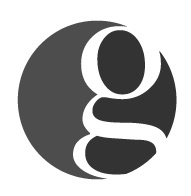 Latest posts by International Tax Lawyers - Golding & Golding, A PLC (see all)