Should You Submit to OVDP? (5 Examples of Common OVDP Applicants)
Should You Submit to OVDP? (5 Examples of Common OVDP Applicants)
We have represented several hundred individuals, businesses, and estates in all different types of IRS Voluntary Disclosure Matters, with a large portion of those submissions being the traditional OVDP.
Is OVDP Right For Me?
Over the course of the last few years, we have spoken with thousands of individuals on matters involving the reporting and disclosure of foreign accounts, assets, investments and Income.
Golding & Golding is often retained to represent clients in some of the most difficult OVDP cases. With that said, one of the most common questions we receive is whether OVDP is right for me?
Typically, whether or not a person is a good candidate for OVDP depends on their specific facts and circumstances — along with the client's risk tolerance.
5 Common Examples of OVDP
The following are five examples (relatively common) that we see often in OVDP:
David Knew He Had to Report Foreign Money to the IRS
David is a successful businessman.  He is an entrepreneur, and like most entrepreneurs he doesn't like to pay any more tax then he would have to. Since a majority of the money he earns is overseas, he is not inclined to report the millions of dollars he is generating beyond U.S. Borders, or disclose the account information to the IRS.
Unfortunately, David's bank was recognized as a bad bank. And, while David is a bit Maverick in his business life, he can't do much entrepreneurship if he's serving 5 years in jail for tax evasion or fraud.
Since all the money is legally sourced, and David has not been contacted by the IRS — David is a good candidate for traditional OVDP.
Scott Acquiesced to his Wife's Fraud
Scott is married to Janine. Janine inherited several million dollars from her grandma in Peru.  At one point, Janine added Scott's name to some of the accounts so that he could access the money for his business.   She then opened a separate account for Scott and deposited $500,000 in it.
Janine met with an accountant and the accountant told her the accounts needed to be reported, and that even though the income was growing outside of the United States, it still needed to be reported.
Janine's grandma was not a big fan of the government and always told Janine to try and keep the money secret so that the government could never come take it.
Initially, Scott was unaware that there was any requirement to disclose the accounts on the tax return, until a few years later when they were working on their tax returns together.  Janine told Scott she didn't want to report the accounts and even though Scott knew they should report the accounts as well, Scott agreed to not report the accounts.
A few years later they receive a FATCA Letter, and Scott wants to get into compliance.
Unfortunately, since Scott was aware of the foreign income and account reporting requirements, Scott is a good candidate for traditional OVDP.
Danielle Fell Behind on Taxes, and Then Gave Up
Danielle is a US citizen who works abroad.  Danielle earns significant income and is in full tax compliance in her current country.   Danielle ended up marrying a local gentleman, and together they built a life outside of United States.
Due to the amount of income Danielle earns, she's in the top tax bracket in both countries.   In fact, she pays more tax in her current country then she would have to pay in United States. Also, she's not sure why she should have to report the accounts since the money was earned outside of the United States, and properly reported in her current country (although she knows it should be reported to the IRS.)
Danielle determines that it's just not worth the effort, since she has no intention whatsoever of she's ever returning to the United States.
Unfortunately, 5-years later, Danielle and her husband head for divorce at around the same time she receives a FATCA Letter from her bank.
Danielle would be a good candidate for OVDP.
Peter Uses His Taiwanese Passport to Open Foreign Accounts
Peter is a dual citizen of Taiwan and United States.  When Peter is in Taiwan he prefers to use his Taiwanese identification card. While it is true that it is easier for him to open an account in Taiwan with a local ID card, the Bank associate also asks Peter if he is a US citizen, and Peter says no.
Peter knows he's a US citizen, and even travels to the United States using his US passport, because it is just easier for him to travel to the U.S. (as a U.S. Citizens) with the blue passport in hand — just as it is easier for Peter to do banking in Taiwan using a Taiwanese identification card, and denying U.S. Citizenship.
Peter receives a FATCA Letter, and realizes the amount of the trouble he could be in. Peter is a good candidate OVDP.
OVDP Catchall
Unfortunately, there is a huge misunderstanding by inexperienced OVDP lawyers, who jumped into the deep-end with no idea of what they're doing. They have handled a few non-complex Streamlined matters, and have now coined themselves "OVDP Experts, FATCA Experts, FBAR Experts, etc.."
We receive about 15% of our OVDP cases from clients who come to us after having a miserable experience within one of these Attorneys.
You do NOT Have to be Willful to Enter OVDP
You absolutely, 100% do NOT have to be willful to enter OVDP. In addition, you are not acknowledging or admitting to a crime by entering OVDP. There are plenty of people who are non-willful who prefer to go OVDP for the following reasons:
They do not want to risk an IRS audit (you can still be audited under Streamlined)

Their facts are in a gray area, and they do not want to be examined by the IRS regarding non-willfulness.

They have complicated Foreign investments such as a PFIC, that may benefit from a mark-to-market election.

The Majority of the money is in a foreign retirement account, and they want to try to make and FAQ 55 request to abate the penalty.

The majority of their money is in excludable accounts such as a Canadian RRSP, which escapes penalty.
Golding & Golding, A PLC
We have successfully represented clients in more than 1000 streamlined and voluntary disclosure submissions nationwide, and in over 70-different countries.
We are the "go-to" firm for other Attorneys, CPAs, Enrolled Agents, Accountants, and Financial Professionals across the globe.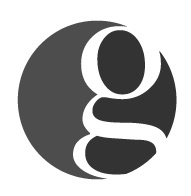 Golding & Golding: Our international tax lawyers practice exclusively in the area of
IRS Offshore & Voluntary Disclosure
. We represent clients in 70+ different countries. Managing Partner Sean M. Golding is a
Board-Certified Tax Law Specialist Attorney
(a designation earned by < 1% of attorneys nationwide.
). He leads a full-service offshore disclosure & tax law firm. Sean and his team have represented thousands of clients nationwide & worldwide in all aspects of IRS offshore & voluntary disclosure and compliance during his 20-year career as an Attorney.
Sean holds a Master's in Tax Law from one of the top Tax LL.M. programs in the country at
the University of Denver
. He has also earned the prestigious
IRS Enrolled Agent credential
. Mr. Golding's articles have been referenced in such publications as the
Washington Post, Forbes, Nolo, and various Law Journals nationwide
.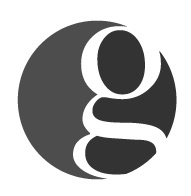 Latest posts by International Tax Lawyers - Golding & Golding, A PLC (see all)