IRS Offshore Voluntary Disclosure Program (OVDP)
What is the IRS Offshore Voluntary Disclosure Program (OVDP)?
When it comes to offshore disclosure, the traditional program is called the Offshore Voluntary Disclosure Program (OVDP). With the streamlined program currently in place, OVDP is a program usually reserved for individuals who were willful (knowingly failed to report foreign earnings and income to the United States).
There are some circumstances in which a non-willful person would have to submit to OVDP, such as when a business wants to make a disclosure (the Streamlined Filing Compliance Procedures limited to individuals and estates).
The following is a summary of the OVDP as prepared by Golding & Golding – a Tax Law Firm that limits its practice to Offshore Voluntary Disclosure, followed by a reproduction of our very popular FAQs from the Trenches to get a better understanding of key issues and pitfalls to be careful of when applying for the program.
Offshore Voluntary Disclosure Program
OVDP is the Offshore Voluntary Disclosure Program — a program designed to facilitate taxpayer compliance with IRS, DOT and DOJ International Tax Reporting and Compliance. It is generally reserved for individuals and businesses who were "Willful" (aka Intentional) in their failure to comply with U.S. Government Laws and Regulations.
It is nearly impossible to turn on the news these days and not hear something about international tax law. Whether it is the implementation and enforcement of FATCA (Foreign Account Tax Compliance Act), the reporting requirements under the FBAR Rules (Report of Foreign Bank and Financial Accounts), or the discovery of additional Foreign Banks and Foreign Financial Institutions that helped U.S. Taxpayers facilitate offshore tax evasion, international tax law is big news – and big business.
To date, the IRS has recovered billions of dollars from individuals and businesses that have submitted to OVDP (Offshore Voluntary Disclosure Program) and there is no sign of the IRS slowing down their enforcement activities.
Golding and Golding are very experienced OVDP lawyers. Our International Tax Lawyers have represented applicants in OVDP and Streamlined Applications worldwide in over 45 countries.
This page is designed to provide you with a basic summary of OVDP, as well as the interplay between OVDP and FATCA.
**Once you have reviewed this OVDP summary, please click here for a comprehensive OVDP FAQs From the Trenches as prepared by Golding & Golding  – a Tax Law Firm that limits its entire practice to Offshore Voluntary Disclosure.
OVDP and FATCA – An Introduction

As a US taxpayer (US citizens, Legal Permanent Residents, and Foreign Nationals otherwise subject to US income tax and reporting requirements), you are required to report and disclose your foreign bank accounts, foreign financial accounts, and certain offshore assets – as well as report your foreign income on an FBAR, Schedule B, and 8938 Form.The main reason for the United States' sudden interest in international tax law is because the Internal Revenue Service (IRS) has recovered billions of dollars from taxpayers who did not comply with international tax law filing requirements.
Examples of Reportable Accounts include:
Foreign Bank Accounts

Foreign Savings Accounts

Foreign Investment Accounts

Foreign Securities Accounts

Foreign Mutual Funds

Foreign Trusts

Foreign Retirement Plans

Foreign Business and/or Corporate Accounts

Insurance Policies

Foreign Accounts held in a CFC (Controlled Foreign Corporation); or

Foreign Accounts held in a PFIC (Passive Foreign Investment Company)
The failure to timely and properly report foreign income and overseas assets and accounts can result in staggeringly high penalties, which the Internal Revenue Service enforces against all taxpayers. If you find yourself in this impossible situation, what are your options?
The most common option for individuals and businesses that have unreported and undisclosed offshore and foreign accounts is to enter the OVDP (Offshore Voluntary Disclosure Program). OVDP is the International Tax Law Program for U.S. Taxpayers (including Legal Permanent Residents and Expats) seeking IRS tax law compliance. The main reason why people enter the OVDP is because by doing so, they can almost always avoid criminal prosecution of their international tax crimes.
Minimal Unreported Foreign Income
It is important to keep in mind that "Account Values" and "Culpability" are two completely different concepts. In other words, knowingly or willfully failing to report offshore assets and foreign income, no matter how small, is considered tax evasion and/or tax fraud and can subject a person to criminal prosecution and penalties reaching 100% of the account value (as well as outstanding taxes, interest and other fines).
Why Enter the OVDP Program?
The Offshore Voluntary Disclosure Program is open to any US taxpayer who has offshore and foreign accounts and has not reported the financial information to the Internal Revenue Service (restrictions apply). There are some basic program requirements, with the main one being that the person/business who is applying under this amnesty program is not currently under IRS examination.
The reason is simple: OVDP is a voluntary program and if you are only entering because you are already under IRS examination, then technically, you are not voluntarily entering the program – rather, you are doing so under duress.
What Type of Accounts Qualify Under OVDP?
Any account that would have to be included on either an FBAR or 8938 form as well as additional income generating assets such as rental properties are accounts that qualify under OVDP. It should be noted that the requirements are different for the modified streamlined program, in which the taxpayer penalties are limited to only assets that are actually listed on either an FBAR or 8938 form; thus the value of a rental property would not be calculated into the penalty amount in a streamlined application, but it would be applicable in an OVDP submission.
An OVDP submission involves the failure of a taxpayer(s) to report foreign and overseas accounts such as: Foreign Bank Accounts, Foreign Financial Accounts, Foreign Retirement Accounts, Foreign Trading Accounts, Foreign Insurance, and Foreign Income, including 8938s, FBAR, Schedule B, 5741, 3520, and more.
What are the Requirements of OVDP?
The goal of OVDP is to bring individuals and businesses with unreported foreign and overseas accounts and income into U.S. Tax law compliance. While the requirements may seem overwhelming, if you select an international tax attorney who is experienced in handling these types of submissions, it can be a fairly simple routine — even in this sophisticated area of law — while providing you protection under the Attorney-Client Privilege.
The Result: A stress-free compliance plan program that works for you, your family, and your business to bring you into compliance!
The Key points to OVDP are as follows:
OVDP Pre-Clearance Letter
First, the OVDP Applicant submits a request to enter the OVDP Program (Pre-Clearance). The OVDP pre-clearance letter is simple and straightforward. Essentially, the taxpayer is asking Internal Revenue Service's criminal investigation unit whether they will qualify for submission. In other words, before a taxpayer is required to divulge all of his/her foreign financial information to the IRS, the taxpayer will have the opportunity to know if they qualify for the program.
For the most part, Pre-Clearance is standard procedure and unless the taxpayer is under a criminal investigation by the Internal Revenue Service or other government authority, the applicant should qualify for the program.
IRS Criminal Investigation Unit Evaluation
The IRS Criminal Investigation Unit determines if the applicant is "cleared" for entrance into the OVDP program. Generally, the process should not take more than 30 days. At around 30-day mark, if the applicant has been successfully approved, then the attorney or applicant (if the applicant directly submitted to the program) will receive a letter from the Internal Revenue Service confirming the applicant's entry into the program and requesting that the initial OVDP application be submitted within 45 days of the date of the letter.
The next phase (45-day letter submission) is not the full submission, but rather, it is a summary of the information the taxpayer is going to submit under the program and includes more specific information about the bank accounts, account numbers, and other identifying information.
Initial OVDP Application Submission 
After the Internal Revenue Service receives the applicant's OVDP letter and attachments, the Internal Revenue Service will review the information. If it is sufficient, then the IRS will send a second letter requesting that the taxpayer submit the full, comprehensive Offshore Voluntary Disclosure Program Application. The next phase of the OVDP is much more intensive and requires the preparation and submission of several documents to the Internal Revenue Service for their review and approval.
What is Included in the Full OVDP Submission?
The full OVDP application includes:
Eight (8) years of Amended Tax Return filings;

Eight (8) Years of FBAR (Foreign Bank and Account Reporting Statements);

Penalty Computation Worksheet; and

Various OVDP specific documents in support of the application.
Under this program, the Internal Revenue Service wants to know all of the income that was generated under these accounts that were not properly reported previously. The way the taxpayer accomplishes this is by amending tax returns for eight years.
Generally, if the taxpayer has not previously reported his accounts, then there are common forms which were probably excluded from the prior year's tax returns and include 8938 Forms, Schedule B forms, 3520 Forms, 5471 Forms, 8621 Forms, as well as proof of filing of FBARs (Foreign Bank and Financial Account Reports).
The taxpayer is required to pay the outstanding tax liability for the eight years within the disclosure period – as well as payment of interest along with another 20% penalty on that amount. For example: if the taxpayer owed $20,000 in taxes over the last eight years then they would also have to include in check the amount of $4,000 the cover the 20% penalty on the $20,000 in outstanding taxes, as well as estimated interest.
What Are the Fees/Penalties under the OVDP Program?
In accordance with OVDP filing requirements, the Applicant will then be required to pay the outstanding tax along with estimated interest, a 20% penalty on the outstanding tax, as well as an "FBAR" Penalty. The Penalty is 27.5% (or 50% if any of the foreign accounts are held at an IRS "Bad Bank") on the highest year's "annual aggregate total" of unreported accounts (accounts which were previously reported are not calculated into the penalty amount).
For OVDP, the annual aggregate total is determined by adding the "maximum value" of each unreported account for each year, in each of the last 8 years. To determine what the maximum value is, the taxpayer will add up the highest balances of all their accounts for each year. In other words, for each tax year within the compliance period, the application will locate the highest balance for each account for each year, and total up the values to determine the maximum value for each year.
Thereafter, the OVDP applicant selects the highest year's value, and multiplies it by either 27.5%, or possibly 50% if any of the money was being held in what the IRS considers to be one of the "bad banks." When a person is completing the penalty portion of the application, the two most important things are to breathe and remember that by entering the program, the applicant is seeking to avoid CRIMINAL PROSECUTION!
When it comes to the Streamlined Program, the penalty is limited to 5% on the highest "year-end" balance for the last 6 years. The reason is that if the person was non-willful, they should not be overly-penalized if there was an artificial increase in the value of the bank accounts – such as from the sale of a home during the tax year.
Why Should You Enter the OVDP Program?
It's simple: if you qualify to enter the IRS OVDP Program, then you can significantly reduce your outstanding tax penalties and usually avoid criminal prosecution.
Under the new FATCA laws (Foreign Account Tax Compliance Act), thousands of Foreign Financial Institutions (FFIs) are reporting foreign income, assets, and bank and financial accounts belonging to U.S. Citizens, Legal Permanent Residents, and Non-Residents who live in the U.S. or maintain a U.S. address. Once the IRS gets wind of this information and begins an examination, you are disqualified from entering either the OVDP or Modified Streamlined Programs.
Moreover, many of these FFI's are starting to freeze and even forfeit the money in these accounts if the account owner cannot prove compliance with FBAR filing, FATCA, and OVDP (if applicable).
FLAT-FEE & FULL-SERVICE
Our experienced International Tax Lawyers and Enrolled Agents (Highest Tax Credential issued by the IRS) have represented numerous individuals and businesses in over 35 countries with OVDP. Unlike other firms, our Tax Attorneys handle the entire OVDP Application process and Streamlined Program application process in-house, on a flat-fee arrangement from start-to-finish – including preparing applicant tax returns. We do not "pawn" you off to an Associate or accountant – usually with little to no experience in International Tax Law and OVDP.
Be Aware – Fraud Warning!
In the last few years, we have been repeatedly contacted by individuals letting us know that they were "sold" by inexperienced attorneys and CPAs with no real International Tax experience (CPAs may have Accounting or Auditing experience, but not necessarily any 'Tax' experience) who "scared" them into entering the program before they felt ready to do so. Unfortunately, these unscrupulous attorneys use scare tactics and "low introductory fees" to bait taxpayers, which results in the OVDP Applicant(s) suffering serious tax issues and complications with the IRS.
Our flat fee, in-house arrangement allows our clients to concentrate on getting themselves and their families OVDP compliant, while allowing our firm to stand by our clients in every phase of process, each step of the way!
OVDP FAQ – Summary prepared by Golding & Golding
FAQ – Summary
We have put together a basic summary of key issues applicants should consider when they are considering entering the Offshore Voluntary Disclosure Program. While the IRS has its own set of FAQs, they are focused more on the technicalities of qualifying for the program. Our summary will provide you more of the "ins and outs" of the actual application for individuals who are unsure of which accounts should be reported, and how entering OVDP can impact their legal status — and freedom.
In the end, if you were willful and you have foreign accounts that are unreported (especially if you are in a FATCA Agreement Country) or bank with a FFI (Foreign Financial Institution) that is reporting (and even more so if your money is in a Bad Bank), you should consider retaining an experienced OVDP lawyer and entering the program.
Can My Immigration Status Be Impacted by OVDP?
Yes, depending on your current status and future intended U.S. legal status, an OVDP application may have an impact. Under some circumstances it may hurt your status, and under other circumstances it may actually benefit your status.
Applying for Citizenship
Your immigration status can be impacted for several reasons. As a general answer, your immigration status can be impacted due to the "willfulness" presumed by applying for OVDP. When a person enters OVDP (as opposed to the IRS Streamlined Program), they are acknowledging that they were willful and/or intended to evade tax.
Therefore, if you are a Legal Permanent Resident or other Visa holder, there is the concern that if you want to apply for Legal Permanent Residence Status ("Green Card") or U.S. Citizenship, when you are completing your N-400 form and it asks whether you have ever committed a crime, you would have to include the tax issues as a crime. Technically, willfully and/or knowingly not reporting your foreign accounts is a form of tax fraud and tax evasion.
Deportation or Removal
If you are applying for OVDP and you are granted admission into the program, chances are you will not be criminally prosecuted and therefore you would not be deported or removed if your Foreign Bank reports you and the information makes it way to the USCIS. Moreover, once your OVDP application is complete and you are approved (and you submit the OVDP closing letter) it may facilitate obtaining citizenship if that is the endgame you are seeking.
*If you are rejected for OVDP, it could lead to Deportation or Removal, but that is a fact-based analysis depending on the specific circumstances of your case.
My Spouse Does not Want to Enter OVDP
It does not take two to tango when it involves OVDP. The IRS is more than willing to accept a one person OVDP application. Even if your prior tax returns were submitted married filing jointly MFJ, it does not change the fact that one spouse (or one former spouse) has the ability to submit to the program, even if the other spouse will not comply.
It is a much more complicated process, but if you happen to be married to a tax fraud then it is probably in your best interest to consider entering the program while making a dual application for Innocent Spouse as opposed to playing the wait-and-see game for two reasons:
You never know when the IRS is going to strike – and that can have a major impact on your financial status; and

You never know how sneaky your spouse, and especially a prior spouse may be – and the first person to go to the IRS usually gets the best deal (aka "first to squeal, gets the deal")
We are Divorced, Not on Speaking terms and filed Tax Returns Jointly
Again, the IRS does not care if you are no longer married and the prior spouse will not cooperate. If you want to go into the IRS and disclose these accounts — then you have every right to do so.
If you were unaware of your spouse's foreign assets during the marriage, and/or were unaware of the requirement to report the assets, and/or the money was not yours, then there are other options you may consider before making a full OVDP application.
**Before making any affirmative representation to the IRS you should consider speaking with an experienced OVDP Lawyer.
There is No Passive Income Tax in The Country with My Accounts
Unlike nearly every other country on the planet, the United States taxes US citizens, Legal Permanent Residents and Foreign Nationals Subject to U.S. Tax (Substantial Presence Test) on their worldwide income – despite where they are residing when the income is earned. Thus, merely because you may have your money in Singapore, Taiwan, Hong Kong or another country that does not tax interest income, it does not mean that the United States loses its chance to tax your money.
Since your worldwide income is subject to US tax, you are required to report these accounts as well as pay income tax on the earnings. Some common forms are Schedule B, 8938 and FBAR.
The Unreported Money does not belong to me?
In many countries, it is not uncommon to have children listed on the financial accounts of the parents – even though the children "really" have no right to the money. The United States understands this concept and therefore created a different program for non-willful individuals, which is called the Streamlined Program. Moreover, since none of the money belongs to you, you should be able to waive any penalty that would otherwise have been levied against you.
My Business Never Reported Foreign Accounts
Under U.S. law, as long as the business accounts meet certain threshold requirements (more than $10,000), you are required to report these accounts on your annual FBAR (Report of Foreign Bank and Financial Account Statements). It does not matter that the accounts are being held under business account name. If you are an owner of the business and have access to the money, then technically you are supposed to report these accounts to the United States.
My Business is Held as a Foreign Holding Corporation
The IRS knows all of your tricks. Whether your money is being held in a foreign corporation, a foreign holding Corporation, a British Virgin Islands company (BVI), a Cayman Islands company, a Maltese company – it does not matter. If the foreign financial institution where you hold the bank accounts has a US address or any information regarding the US owner on the account on file, chances are that under FATCA, the financial institution is going to err on the side of caution and report the account. 
The Business is not Under my Name
Depending on how sophisticated your foreign business and tax planning was, you may have foreign corporations that are not under your name, but to which you have signature or other authority over accounts at the bank – which are under the name of the business. Due to the global priority of promoting "financial transparency" in accordance with FATCA and CRS (Common Reporting Standards), there is a significanrtly increased chance that the corporate veil will be lifted and you will be exposed.
I did not report my Foreign Retirement Account
You are required to report your foreign retirement accounts (some restrictions apply, but it is better to not leave anything to chance). When it comes to foreign retirement accounts, it can get a little more tricky because if the retirement account was a US 401(k) then chances are you would receive deferred tax treatment. Thus, if you did not receive any benefits from the foreign retirement account (especially any withdrawals) then you may not have been willful by not reporting the account. This is because it is understandable to think you would not have to report a foreign retirement account until any distributions were made to you.
***You should speak with an experienced OVDP lawyer on this issue.
I received a FATCA Letter, What Should I do?
If you received a FATCA letter from your foreign bank, then you really need to take action. That is because the bank is waiting for you to reply to both confirm compliance with IRS tax law, as well as indicate whether you qualify for a W-9 or W-8 BEN.
If you are a US taxpayer then you will have to complete the W-9, which means you will be subject to IRS tax reporting, And, if the bank or foreign financial institution sends the information to the IRS and they contact you before you have a chance to enter the program, the chances of you being subject the very stiff penalties skyrockets.
Only a Small Amount of money is in a Bad Bank, is All my Money subject to a 50% Penalty
Yes. At the current time, the IRS will not distinguish between the money you have in "Safe Banks"  versus the money you have in banks identified as "facilitator banks" aka "Bad Banks." Therefore, if you have any of your money in one of these bad banks, then before entering OVDP it is important that you determine whether you were actually willful (50% penalty applies) for non-willful (50% penalty does not apply).
Stated another way, just because you have money in a bad bank does not mean your entire offshore balance is subject to the 50% penalty; you must also be willful. Why? Because a person could be non-willful and still have their money in one of these bad banks — and that should not make them subject to a 50% penalty.
I Sold Foreign Property and Transferred Money into a Foreign Bank Account
The money that resulted from the sale will be included in the penalty calculation, if after you sold the home and placed the funds into a foreign bank account — you did not report the account.
Unreported Income from a Foreign Rental Property
If you have unreported foreign rental income from a home or property and you enter OVDP vs. the Streamlined Program, the value of the home is included in the penalty structure – . The same rule does not apply to streamlined program applications (e.g., the value of the unreported income generating real estate is not included in the penalty computation).
What if I have an Unreported Foreign Gift (Form 3520)?
If you failed to report a gift from a foreign person, foreign business or trust distribution, it may be subject to a penalty unless you properly disclose it in accordance with amending your tax returns under OVDP. For more information about Foreign Gifts, please Click Here.
What if I Failed to Report a Foreign Trust (Form 3520-A)?
The U.S. Tax Code is stacked against Foreign Trusts. In other words, the failure to properly your foreign trust on a form 3520-A can lead to significant fines and penalties (as the U.S. Government may see it as your attempt to shelter money offshore in a Foreign Trust). To learn more about Foreign Trust Reporting, Please Click Here.
What if I Never Reported my Foreign Business Interest (Form 5471)
In order to avoid the problem of U.S. Taxpayers sheltering money offshore in foreign business (and not reporting the earnings), the IRS takes a hardline against individuals with unreported Foreign Business Interest. For individuals required to file form 5471, the failure to filing the form can lead to penalties upwards of $50,000 per return and the returns are due annually. To learn more about reporting your Interest in a Foreign Business, please Click Here.
I have a PFIC and/or Foreign Mutual Fund that I never Reported (Form 8621)?
The IRS reserves the most complicated and complex tax computation for the infamous "PFIC aka Passive Foreign Investment Company." Moreover, the IRS essentially deemed that all Foreign Mutual Funds fall under the PFIC umbrella. Therefore, that Foreign Mutual Fund you purchased offshore that is accruing and/or distributing Interest or Dividends may be subject to a monster tax analysis — especially if it qualifies as issuing an "Excess Distribution." For a comprehensive analysis of PFIC 8621 reporting, please Click Here.
I Opened and Closed Accounts Several Bank Accounts 
The most important thing to keep in mind is that the same money is not counted twice. Thus, it is very important to make sure the duplicity of account money issue is properly vetted on the application, so that the IRS is aware and understands the transfers.
I Submitted a Previous Quiet Disclosure, Can I Really Still Enter OVDP?
Yes. There are some people who may have submitted a "Quiet Disclosure" because they were unaware of the whole OVDP process, or though they could just amend the tax return late and file late FBAR statements.
What is GATCA/CRS?
CRS is the Common Reporting Standard, which is otherwise known as GATCA (Global Account Tax Compliance). The OECD has developed a new reporting standard in the shadow of FATCA to facilitate global tax compliance on an international scale. Therefore, chances are no matter how you set up your foreign accounts and in which country you are operating in — at some point or another one of the foreign financial institutions is going to report you.
What does "Under Examination" mean?
Leave it to the IRS to keep one of the most important aspects of qualifying for OVDP a nebulous uncertainty. Under examination generally means that you are either in an audit, or otherwise being questioned about your financial information by the IRS. To that end, depending on when you were contacted, how you were contacted, what information the auditor did or did not ask, the facts and circumstances surrounding your particular case, and many other concepts that can make your head spin – you may still be able to enter the program (depending on what stage of inquiry you received from the IRS).
Can I enter the Streamlined Program First to See if I am Willful/Non-Willful

?
No. You only get one chance at this, so it is important that you really evaluate the facts and circumstances around your failure to report, in order to determine whether you were willful or non-willful. While technically, there is no way to know whether you are willful – you just have to know.
By speaking with an experienced OVDP Lawyer you may be able to get a better idea of whether you were willful or non-willful.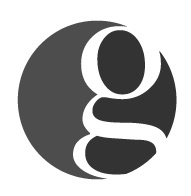 Golding & Golding: Our International Tax Lawyers practice exclusively in the area of
IRS Offshore & Voluntary Disclosure
. We represent clients in 70 different countries. Managing Partner, Sean M. Golding, JD, LL.M., EA and his team have represented thousands of clients in all aspects of IRS offshore disclosure and compliance during his 20-year career as an Attorney. Mr. Golding's articles have been referenced in such publications as the
Washington Post, Forbes, Nolo and various Law Journals nationwide
.
Sean holds a Master's in Tax Law from one of the top Tax LL.M. programs in the country at
the University of Denver
, and has also earned the
prestigious Enrolled Agent credential
. Mr. Golding is also a
Board Certified Tax Law Specialist Attorney
(A designation earned by Less than 1% of Attorneys nationwide.
)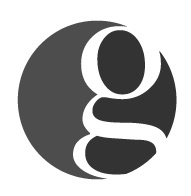 Latest posts by International Tax Lawyers - Golding & Golding, A PLC (see all)