5 Easy Tips for Hiring the Right Traditional Offshore Voluntary Disclosure Lawyer Team
5 Easy Tips for Hiring an Effective & Trustworthy Offshore Disclosure Specialist Lawyer
Oftentimes, clients reach out to us with questions about how to select an effective tax attorney. Since many of these individuals come to us after a bad experience with less-experienced counsel, we created this short guide to assist you.
Hiring an Offshore Disclosure Tax Attorney
How can you properly vet out an Offshore Disclosure Specialist Attorney?
What type of experience does the Tax Attorney have?

Is the Tax Attorney a Board Certified Tax Specialist?

How long has the Tax Attorney been in private practice?

How many areas of tax law (and other law) do they advertise?

Do they have a Master's Degree in Tax Law (LL.M.)?

Are they an Enrolled Agent (EA) or CPA?
Helpful Tips with Hiring a Voluntary/Offshore Disclosure Lawyer
These are 5 importnt credentials/experience your Offshore Disclosure lawyer should posses:
Board Certified Tax Law Specialist – Less than 1% of Tax Attorneys Nationwide 
The Board Certified Tax Law Specialist exam is offered in many states, and is widely regarded as one of (if not) the hardest tax exam given in the United States for practicing Attorneys.
*Certification also requires the completion of significant ethics and experience requirements.
In California alone, out of more than 200,000 practicing attorneys (with thousands of attorneys practicing in some area of tax law), less than 350 attorneys are Board Certified Tax Law Specialists.
Master's in Tax Law (LL.M.)
A Master's in Tax Law is the highest legal degree earned by practicing Attorneys. It is a Master's degree in Tax Law, and requires several upper-level graduate tax classes.
Enrolled Agent (Highest IRS Credential)
Many people attempt the Enrolled Agent exam, only to fail. Instead of getting back on the horse and trying again-they give up.
This is unfortunate, because anyone who sits for the exam is obviously someone who takes tax representation very seriously.
As provided by the IRS:

An enrolled agent is a person who has earned the privilege of representing taxpayers before the Internal Revenue Service by either passing a three-part comprehensive IRS test covering individual and business tax returns, or through experience as a former IRS employee.




Enrolled agent status is the highest credential the IRS awards. Individuals who obtain this elite status must adhere to ethical standards and complete 72 hours of continuing education courses every three years.




Enrolled agents, like attorneys and certified public accountants (CPAs), have unlimited practice rights. This means they are unrestricted as to which taxpayers they can represent, what types of tax matters they can handle, and which IRS offices they can represent clients before. 



20 Years Experience as a Practicing Attorney
Our Managing Partner, Sean M. Golding, JD, LLM, EA  is a Board Certified Tax Law Specialist (Less than 1% of Attorneys Nationwide) earned an LL.M. (Master's in Tax Law) from the University of Denver and is also an Enrolled Agent (the highest credential awarded by the IRS, and authorizes him to represent clients nationwide.)
Mr. Golding and his team have successfully handled several hundred IRS Offshore/Voluntary Disclosure Procedure cases. Whether it is a simple or complex case, safely getting clients into compliance is our passion, and we take it very seriously.
He is frequently called upon to lecture and write on issues involving IRS Voluntary Disclosure.
Avoid Golding & Golding "Copy-cats"
Who would have thought, right? We're nice people — but, like any successful firm, we have "copycats" too. It seems to come with the territory. 
These less-experienced attorneys all follow the same path (even though each one thinks they are unique) and put you, the client, at risk. Instead of forging their own patth, they do the following, as if it a blueprint for failure:
1.They pilfer our content and try writing in our "style" — but it doesn't work for them.
2. They use Adwords and write negative content about us (and other experienced law firms) — but it doesn't work for them.
3. They call-in to the firm and pretend to be a potential client (always comical)– but it doesn't work for them either.
4. They talk down upon credentials they have not earned (Board Certified Tax Law Specialist, Mater's of Tax Law, Enrolled Agent or CPA).
5. Desperate, they reach out to us on the internet hoping for referrals but based on their lack of experience and knowledge, we respectfully decline. (This tends to make them irate, which you can sense in the tone of their writing.)
6. They feel rejected, and instead of working to improve their craft…they get bitter.
Primarily, these are attorneys with no advanced credentials and no real experience in this area of law.  They oversell and underperform. These cases continually end up on our doorstep.  Clicking Here (Case 1) and Clicking Here (Case 2).
These attorneys fail to understand the time, dedication, and passion it takes to successfully represent clients effectively in this area of law.
Avoid these attorneys.
We Specialize in Safely Disclosing Foreign Money
Whether it is a simple or complex case, safely getting clients into compliance is our passion, and we take it very seriously.
Who Decides to Disclose Unreported Money?
What Types of Clients Do we Represent?
We represent Attorneys, CPAs, Doctors, Investors, Engineers, Business Owners, Entrepreneurs, Professors, Athletes, Actors, Entry-Level staff, Students, Former/Current IRS Agents and more.
You are not alone, and you are not the only one to find himself or herself in this situation.
Be Careful of the IRS
With the introduction and enforcement of FATCA for both Civil and Criminal Penalties, renewed interest in the IRS issuing FBAR Penalties, crackdown on Cryptocurrency (and IRS joining J5), the termination of OVDP, and recent foreign bank settlements with the IRS…there are not many places left to hide.
4 Types of IRS Voluntary Disclosure Programs
There are typically four types of IRS Voluntary Disclosure programs, and they include:
Offshore Disclosure Attorney Fees
Learn more about Offshore Disclosure Lawyer Fees in a separate article, where our experienced lawyers provide tips to help you.
Contact 

Us

 Today; Let us Help You.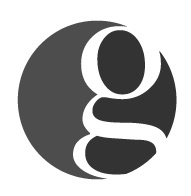 Golding & Golding: Our International Tax Lawyers practice exclusively in the area of
IRS Offshore & Voluntary Disclosure
. We represent clients in 70 different countries. Managing Partner, Sean M. Golding, JD, LL.M., EA and his team have represented thousands of clients in all aspects of IRS offshore disclosure and compliance during his 20-year career as an Attorney. Mr. Golding's articles have been referenced in such publications as the
Washington Post, Forbes, Nolo and various Law Journals nationwide
.
Sean holds a Master's in Tax Law from one of the top Tax LL.M. programs in the country at
the University of Denver
, and has also earned the
prestigious Enrolled Agent credential
. Mr. Golding is also a
Board Certified Tax Law Specialist Attorney
(A designation earned by Less than 1% of Attorneys nationwide.
)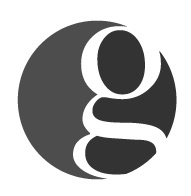 Latest posts by International Tax Lawyers - Golding & Golding, A PLC (see all)