IRS Offshore Voluntary Disclosure – 5 Timing Issues To Avoid
The decision to submit to either OVDP or Streamlined Offshore (aka IRS Offshore Voluntary Disclosure Program), or make a Reasonable Cause Submission requires extensive review and analysis.
The problem is that there are many timing hurdles which can prevent an individual from submitting to the program, if they take too much time to make their decision before the IRS comes knocking.
In fact, often times individuals are prevented from even entering the program due to no fault of their own. The following are five (5) typical situations in which an individual who may otherwise qualified for the IRS Offshore Voluntary Disclosure Program or Reasonable Cause will be prevented from entering one of the approved programs.
Under IRS Examination
If the IRS determines that it is going to examine your tax return, and you receive an audit notice, chances are you'll be prevented from entering the program. The reason why is relatively simple: when you are in an audit situation, even if it is due to issues that have nothing to do with foreign accounts, investments, etc. – there is a proactive responsibility on your part to disclose any unreported income or accounts you may have.
As such, once a person is under audit or examination, they cannot enter the program because they are no longer doing so voluntarily. In other words, they are already caught in the IRS crosshairs and as a result, the IRS will not accept a voluntary disclosure application once the audit has been initiated and the individual is under examination.
Willful vs. Non-Willful
Most individuals will want to submit to streamline program if they qualify. The main issue in determining whether somebody qualifies for the streamlined program is to determine whether they were willful or non-willful. Often times, this can boil down to a timing issue. This example should help illustrate:
"David resided in the United State and was not reporting foreign income or foreign accounts, because he was unaware of the requirement to do so. In February 2017 he learned of the requirement to report. He did not apply for an extension and therefore taxes were due April 18, 2017. As long as he was non-willful, he should be able to apply to the streamlined program. But, if the time to file tax returns passes and David does not submit his returns, then David has knowingly not filed tax returns and/or reported his foreign accounts timely in the current year (even with the knowledge that he is required to do so). This could be considered a willful omission or reckless disregard — and bump David up to the willful category.
Whistleblower
The IRS understands that individuals act on emotion. As such, the IRS has certain programs in place which facilitates allowing individuals to "rat-out" other individuals in order to achieve a financial windfall. Some examples would be if one spouse catches the other spouse cheating, or one business partner decides to leave the venture and the other remaining partner feels hurt or upset.
As a result, oftentimes individuals will proactively contact the Internal Revenue Service to try to enter into the whistleblower program at hopes of achieving financial success.
While many times individuals who believe they would qualify, do not actually qualify for the whistleblower program – your personal information is now already in the hands of the IRS (without your knowledge). If the IRS launches investigation before an individual has the chance to submit to the program, then they will lose the right or opportunity to enter the program.
Fixing a Quiet Disclosure
Oftentimes, when individuals get scared they do not react rationally. This is no different when it involves the Internal Revenue Service and tax related issues. A common example, would be Michelle. Michelle learned about the need/requirement to report offshore accounts and income, but hastily submitted her prior information (FBAR, Amended Returns) without doing so properly through one of the approved IRS Offshore Voluntary Disclosure Programs.
If Michelle is otherwise to be audited (which would not be uncommon, considering she is an "HCE" or Highly Compensated Employee), and the IRS learns that she already submitted a quiet disclosure – it could lead to extensive fines and penalties, and even a criminal investigation depending on the facts and circumstances of her situation.
Foreign Bank  Information"Leak"
With the Panama papers, the foreign bank was "outed" by an employee as having held foreign accounts anonymously and confidentially so that the account holders would not have to report the information to the Internal Revenue Service or other foreign tax authority.
When unforeseen scenarios like this occur, and the IRS comes into knowledge about U.S. Account Holders who knowingly moved their money offshore, they have made this type of enforcement a high priority. Therefore, if the IRS intends this type of information there is a good chance that they will launch an investigation against the individuals responsible.
This may result in the IRS issuing subpoenas to the US account holders and seeking grand jury testimony. Moreover, it could lead to an audit, examination, or special agent investigation – All which would prevent any submission into one of the offshore disclosure programs.
Golding & Golding, Board-Certified Tax Law Specialist Team
Golding & Golding represents clients worldwide in over 70-countries exclusively in Streamlined, Offshore and IRS Voluntary Disclosure matters. We have successfully completed more than 1,000 streamlined and voluntary disclosure submissions.
We are the "go-to" firm for other Attorneys, CPAs, Enrolled Agents, Accountants and Financial Professionals worldwide.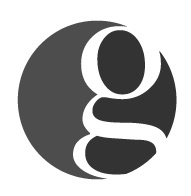 Golding & Golding: Our international tax lawyers practice exclusively in the area of
IRS Offshore & Voluntary Disclosure
. We represent clients in 70+ different countries. Managing Partner Sean M. Golding is a
Board-Certified Tax Law Specialist Attorney
(a designation earned by < 1% of attorneys nationwide.
). He leads a full-service offshore disclosure & tax law firm. Sean and his team have represented thousands of clients nationwide & worldwide in all aspects of IRS offshore & voluntary disclosure and compliance during his 20-year career as an Attorney.
Sean holds a Master's in Tax Law from one of the top Tax LL.M. programs in the country at
the University of Denver
. He has also earned the prestigious
IRS Enrolled Agent credential
. Mr. Golding's articles have been referenced in such publications as the
Washington Post, Forbes, Nolo, and various Law Journals nationwide
.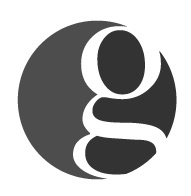 Latest posts by International Tax Lawyers - Golding & Golding, A PLC (see all)