International Reporting Penalties – How to Avoid the IRS
In recent years, the IRS (Internal Revenue Service) has significantly increased enforcement of international reporting form filing and offshore compliance.
International Reporting Penalties
In any year in which a U.S. Person has not properly filed International reporting forms, such as forms 5471, 3520, 3520-A, 8865, 8938 and the FBAR, the IRS has the right to penalize the taxpayer.
Sometimes, the IRS will issue penalties against the taxpayer, without giving the taxpayer notice that offshore penalties are looming – and before the taxpayer even has an opportunity to file the forms, and avoid the penalty.
Common Examples of IRS International Form Penalty Notice
Oftentimes, when a person receives International reporting penalties, it falls into one of the following categories:
Never Filed the Proper Offshore Reporting Forms
The typical example is when a U.S. person has a foreign business that requires the filing form 5471. 
If the IRS learns that a person has a 5471 filing requirement, but that the taxpayer never filed the proper form(s), the IRS will issue penalties for each Corporation, and sometimes will issue the penalty across many different years.
Filing Forms Late, without Amnesty
Here's a common example: David received a gift of $600,000 from his parents in Taiwan to purchase a new home.  David was unaware that he was required to file form 3520 when he received the gift.
Due to bad information he received from his tax professional, or from online forms and Google searches, he just goes ahead and files a late form 3520 without a proper and thorough reasonable cause statement.
A few months later, once David believes the situation is resolved – he receives a penalty for 25% value of the gift ($150,000)
Quiet Disclosure
Here is another common example we deal with: Beth has foreign accounts in Hong Kong. She was unaware that she was required to file the FBAR.  Instead of submitting previously required FBARs through the proper channels (aka voluntary disclosure or Amnesty), she just files six years of old FBARs.
A few months later, BETH receives notice that she's under audit and investigation for willful penalties – which can reach 50% of the maximum value of the unreported accounts per year, up to 100% percent value of the accounts.
IRS International Penalties Have Already Been Issued
If international policies have already been issued, a person is no longer qualified to submit she one of the voluntary disclosure programs such as the streamline program. But, the individual can still maneuver to tried to reduce, limit, or eliminate International reporting penalties.
No Offshore Penalties have been Issued Yet
Getting Into IRS Offshore Compliance can help reduce or avoid fines and penalties — and bring you peace-of-mind.
It is human nature to want to avoid making a proactive submission to a government agency such as the IRS before the IRS ever discovers the non-compliance. But, typically that is best path forward.
Moreover, if you realize you are out of compliance and begin researching online, you may begin to feel as though it is hopeless.  Some of these attorneys and CPAs make it appear that everyone with unreported assets or income is going to be severely penalized and shipped off to prison.
That is simply not the case.
You have options, and depending on the facts and circumstances of your situation, your options may include the streamlined program, reasonable cause, or the delinquency procedures – which may result in significantly reduced fines and penalties (and may even receive a penalty waiver).
Golding & Golding – Board Certified in Tax Law
Golding & Golding represents clients worldwide in over 70-countries exclusively in Streamlined, Offshore and IRS Voluntary Disclosure matters. We have successfully completed more than 1000 streamlined and voluntary disclosure submissions.
Our Team Lead is a Board Certified Tax Law Specialist (Less than 1% of Attorneys nationwide) and Enrolled Agent, with a Master's of Tax Law (LL.M.)
Mr. Golding leads his team in each and every case we accept for submission.
We are the "go-to" firm for other Attorneys, CPAs, Enrolled Agents, Accountants and Financial Professionals worldwide.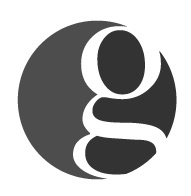 Golding & Golding: Our international tax lawyers practice exclusively in the area of
IRS Offshore & Voluntary Disclosure
. We represent clients in 70+ different countries. Managing Partner Sean M. Golding is a
Board-Certified Tax Law Specialist Attorney
(a designation earned by < 1% of attorneys nationwide.
). He leads a full-service offshore disclosure & tax law firm. Sean and his team have represented thousands of clients nationwide & worldwide in all aspects of IRS offshore & voluntary disclosure and compliance during his 20-year career as an Attorney.
Sean holds a Master's in Tax Law from one of the top Tax LL.M. programs in the country at
the University of Denver
. He has also earned the prestigious
IRS Enrolled Agent credential
. Mr. Golding's articles have been referenced in such publications as the
Washington Post, Forbes, Nolo, and various Law Journals nationwide
.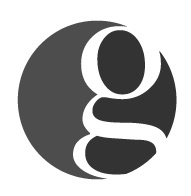 Latest posts by Golding and Golding, Board-Certified Tax Law Specialist (see all)