IRS Form 8300 – Outside of the United States Exception | U.S. Tax Traps
Just because the IRS provides an exception to a Tax Rule, does not mean that the exception is nearly as straightforward as the IRS makes it.
For example, while there is a reporting exception under Form 8300 for transaction taking place entirely outside of the United States, the receipt of money into a foreign bank account outside of the United States (individual or business) will lead to ancillary reporting requirements under FATCA, FBAR, etc..
Understanding Form 8300
Why is cash preferred? Because cash is king – it always has been, and it always will be. There are no headaches with trying to process the credit cards, waiting for the check to clear…or trying to figure out what the heck "crypto-currency" is.
In fact, cash is such a preferred method of payment, that many businesses will give you a discount if you pay in cash.
With that said, there is one particular organization that is not very fond of cash payments – you guessed it, the Internal Revenue Service (IRS)
Why does the IRS Care?
Because the IRS doesn't believe you. Rather, the IRS believes that any individual who receives a cash payment is not going to properly report that cash payment. With that said, there are probably many individuals who receive cash payments and don't fully report it. The problem is, with the way the banking system is heading —  there are more regulations and more requirements for banks and other financial institutions to report cash deposits and payments that are made.
This is amplified significantly when it involves foreign persons, foreign banks, foreign money, etc..
Offshore Clients
Thanks to the Internet, individuals within the United States are able to conduct business worldwide without the cost of having to travel to different countries. For example, instead of having to travel to Hong Kong to meet a potential client, a person can literally go online and speak with a client or potential client from the comfort of their office —  as if the person is sitting in the same room, which is awesome.
Nevertheless, the IRS is very skewed when it comes to receiving money from overseas.
Offshore Money
First, the IRS likes to categorize all money from outside of the United States as offshore. As we have mentioned many times on this website, offshore does not mean the Bahamas, the Caymans, Panama or any other tax haven. To the IRS, offshore means outside of the United States.
For example: Peter is from Japan. Peter still has bank accounts in Japan, because he lived in Japan for 40 years before coming to the United States. From the IRS' perspective Peter has offshore accounts. From Peter's perspective he has bank accounts in the country he lived for 40 years of which is still a citizen.
Foreign Deposits
We have been running into the same problem with our clients who have their own clients outside of the United States and are finding themselves subject to a form 8300 audit. As a result, we thought we would try to be proactive and prepare this post to try to help some of our clients educate their own clients on ways to avoid this issue.
More than $10,000
This is the key number. As provided by the IRS, "The general rule is that you must file Form 8300, Report of Cash Payments Over $10,000 Received in a Trade or Business, if your business receives more than $10,000 in cash from one buyer as a result of a single transaction or two or more related transactions."
24-Hour Period – Be Cautious
While the general rule is that a series of transactions with related transactions that take place within 24 hours, there is a caveat. That Caveat is that the person receives multiple payments outside of that 24 hour period but the recipient knows that each transaction is related (a series of transactions) then that payment must be reported as well.
Example: David runs his own business. He receives to cash payments involving the same transaction over one week. The Total value exceeds $10,000. David knows that the money relates to the same transaction — David must report form 8300; it does not matter that the transactions are outside the 24-hour period.
Foreign Money
Oftentimes, different countries operate banking laws, well… Differently. Therefore, it is not uncommon for example for foreign customers to think they can outwit the US system by engaging in payment spreading.
Here's an example we see often: Scott is a purchaser/customer in Malaysia. He wants to purchase equipment from a U.S. Person for more than $20,000 dollars of equipment from a US company in a single transaction. Scott does not want to send a check. Rather, on five different days he has five different people go to five different financial institutions in Malaysia and each make a $4000 deposit.
From Scott's perspective, the transactions cannot be held to be related, because they are different branches and is outside the 24-hour period.
Of course, there is one key fact that Scott did not take into consideration: all of the money is going into the same account, the same account number, at the same financial institution, from the same foreign country — stemming from the same transaction.
As such, it's going to look very conspicuous if the US is this person does not file a form 8300 and tries to make the argument that he suddenly received five different $4000 payments from various branches throughout Malaysia into his account during the same week.
Exceptions
Like anything involving the Internal Revenue Service, there are always exceptions. But, with these exceptions it should be noted that they are very specific. Therefore, before you decide to rely upon one of these exceptions is important to speak with an international business/tax attorney to make sure you have a solid idea of what the exception is to make sure that you fall outside of the reporter's.
Received Payments Abroad? Remember FBAR & FATCA
Depending on the facts and circumstances of your situation and your business you may be able to avoid reporting by receiving the cash transaction entirely outside of the United States. There are nuances to this rule, so it is important to be cautious if you're going to rely upon.
With that said, it is also important to note that the business and/or the owner will have other reporting requirements in accordance with the Internal Revenue Service, FATCA and FinCEN.
The most important reporting requirements usually involve the following:
FBAR
An FBAR statement is a Report of Foreign Bank and Financial Accounts form. It is electronically filed annually with the Department of the Treasury online. Before this year (2016) the form had to be filed no later than June 30th of the current tax year in order to report the accounts for the prior tax year (File in 2015 to report the 2014 Maximum Account Balances). The law is changing in 2016 which will be applicable in 2017, and will have an April, 2017 due date.
An FBAR is required to be filed when a person or business (explained below) has an annual aggregate total of foreign accounts that exceeds $10,000 on any day throughout the year. It does not matter if all that money is in one account or if a person had 11 accounts with $1000.00 in each account.  Once your overseas foreign accounts exceed $10,000, it is now time to report all of the foreign accounts. 
You are required to report the maximum balance throughout the year. If you do not have the maximum balance available, you can mark the box that notes the Max balance is unavailable — or alternatively you can use the best value you have, and then note that information on the FBAR.
FATCA
IRS form 8938 is a form developed to ensure individuals with Specified Foreign Financial Assets get into compliance by disclosing their foreign assets and information to the IRS. The form is "average" when it comes to complexity of IRS forms. It generally only requires an individual to identify, list, and report assets and accounts (under certain scenarios) to the IRS.
Please keep in mind that certain items that may need to be reported on other forms such as a FBAR may not need to be included on form 8938. Likewise, certain items that you did not have to report on the FBAR, will need to be reported on form 8938.
FBAR & FATCA Penalties
The penalties for these failing to comply reporting rules are severe. And, the IRS believes you acted willfully or with reckless disregard trying to set up a payment scheme outside of the US in order to avoid reporting, but then do not report properly under the foreign account reporting rules – you could become subject to a 100% in a multiyear audit for the FBAR Alone.
In other words, be careful.
Form 8300 Penalties
As provided by the IRS: You may be subject to penalties if you fail to file a correct and complete Form 8300 on time and you cannot show that the failure was due to reasonable cause. You may also be subject to penalties if you fail to furnish timely a correct and complete statement to each person named in a required report.
A minimum penalty of $25,000 may be imposed if the failure is due to an intentional or willful disregard of the cash reporting requirements.
Penalties may also be imposed for causing, or attempting to cause, a trade or business to fail to file a required report; for causing, or attempting to cause, a trade or business to file a required report containing a material omission or misstatement of fact; or for structuring, or attempting to structure, transactions to avoid the reporting requirements.
These violations may also be subject to criminal prosecution which, upon conviction, may result in imprisonment of up to 5 years or fines of up to $250,000 for individuals and $500,000 for corporations or both.
Out of Compliance – IRS Offshore Disclosure
If you or your business are already out of compliance, and the non-compliance involves foreign accounts, it is important to try to get back into compliance as quickly as possible. The Internal Revenue Service in US government as a whole has made offshore compliance a key enforcement priority.
One of the best and safest ways to get the compliance is through IRS offshore disclosure.
We Can Help You.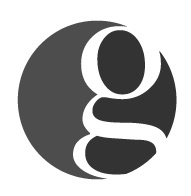 Golding & Golding: Our International Tax Lawyers practice exclusively in the area of
IRS Offshore & Voluntary Disclosure
. We represent clients in 70 different countries. Managing Partner, Sean M. Golding, JD, LL.M., EA and his team have represented thousands of clients in all aspects of IRS offshore disclosure and compliance during his 20-year career as an Attorney. Mr. Golding's articles have been referenced in such publications as the
Washington Post, Forbes, Nolo and various Law Journals nationwide
.
Sean holds a Master's in Tax Law from one of the top Tax LL.M. programs in the country at
the University of Denver
, and has also earned the
prestigious Enrolled Agent credential
. Mr. Golding is also a
Board Certified Tax Law Specialist Attorney
(A designation earned by Less than 1% of Attorneys nationwide.
)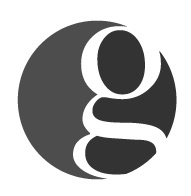 Latest posts by International Tax Lawyers - Golding & Golding, A PLC (see all)