IRS FATCA Penalties for U.S. Citizens Living Overseas – Case Study Example
With the enforcement of FATCA (Foreign Account Tax Compliance Act), the United States has made offshore tax compliance a key enforcement priority for the Internal Revenue Service, Department of Justice, Department of Treasury — and U.S. Government as a whole.
Unfortunately, many unsuspecting taxpayers who are still subject to US tax but neither reside United States nor earn any US source income are getting caught in the wave of enforcement. What makes matters worse, is that the fines and penalties for noncompliance are overwhelming.
Even in a situation where the US person (US citizen, Legal Permanent Resident, individuals who meet the substantial presence test, or previous long-term green card holders) never intended on avoiding compliance, the penalties are harsh.
The US government has the right to penalize an individual who failed to file a simple FBAR (Report of Foreign Bank and Financial Account) form upwards of $10,000 per account, per year. Although typically the statute of limitations is three (3) years under many scenarios (especially including foreign money) the statute is extended to six (6) years.
Just because you live overseas does not make you safe from FATCA Enforcement. The following is a case study of how one individual was caught in the FATCA/FBAR enforcement mix:
Case Study Example: U.S. Citizen Michelle
Michelle is a US citizen who was born and raised in California. As a child, she made numerous trips to Singapore as her father conducted international business often in Singapore. She fell in love with the country and the culture and decided to make Singapore her home. As a result, when she was 23 years old (more than 30 years ago) she packed up and relocated to Singapore.
She rarely ever returns to the United States and all of her income and investments are sourced in either Singapore, Malaysia, or Hong Kong. She earns significant income as an investment banker who speaks multiple languages. She uses an investment company to invest her money, and they have never made any reference to her about filing US tax.
United States and Worldwide Income
When a person is a US citizen, they are required to file an annual US tax return. Moreover, it does not matter if the US person does not earn any US sourced income. Why? Because the United States uses a worldwide income taxation method. Under this method, a US taxpayer is required to report their worldwide income to the United States. Therefore, whether or not Michelle earns her living in the United States or abroad – if she meets the minimum threshold requirements for having to file a tax return based on her earnings (earnings from either within the United States or overseas) she is required to file a US tax return.
Expat Myth 1

– Living Overseas for More than 20 or 25 Years
At Golding & Golding, a large portion of our clients reside overseas. As a result, we have represented many expats in Voluntary Offshore Disclosure and learned about many different myths and inaccuracies expats learn when they reside overseas. One of the main myths that many expats seem to believe is that if they have lived overseas for either 20 or 25 years (depending on who you ask) then they become automatically exempt from filing a US tax return.
This is incorrect: the United States requires that all US Citizens (as well as other classes of individuals) file US tax returns. If a person happens to live overseas and has income sourced from overseas, they may qualify for either a Foreign Tax Credit or the Foreign Earned Income Exclusion, but they're still required to file a US tax return and report their foreign income.
Expat Myth 2

– No U.S. Capital Gains Tax or FDAP
Under U.S. Law, when a nonresident alien neither meets the US substantial presence test/and is not a legal permanent resident (but has investments within the United States) they enjoy certain investment benefits under United States Tax Law.
Under FDAP (Fixed, Determinable, Annual, Periodical) rules, when a nonresident alien invests in the United States, and the investment' is considered portfolio interest and/or the country of residence of the investors signed a Tax Treaty with the US, the investor receives a significantly reduced income tax rate. In fact, sometimes the investment (such as Capital Gains in non-Real Estate situations or Portfolio Interest) is tax-free.
The same rules do not apply for US citizens who reside overseas. Why? Because they are still US citizens and the IRS does not authorize a US citizen to receive the same benefits as a nonresident alien would receive simply because the US citizen resides overseas. In other words, a US citizen remains subject to US tax reporting and tax payment requirements no matter where he or she lives.
**If the citizen or long-term legal permanent resident expatriates (renounces citizenship or language is a green card) the rules will change, but please keep in mind that if the individual is considered a covered expatriate, it may be a very costly endeavor.
Michelle Has Numerous "Foreign/Offshore" Accounts
It is important that for this case study you keep in mind that Michelle was always non-willful. She never had any intent to defraud US tax or avoid reporting requirements. She simply had no idea that the rules even existed. To that end, many years ago when Michelle opened up her foreign accounts, she did so using her Singaporean resident card. The only reason she used her Singaporean resident card was because she was living in Singapore and was opening a Singaporean account – makes sense, right?
Michelle's Bank issues her a FATCA Letter
You may, or may not be aware of what a FATCA Letter is. A FATCA Letter is when your Foreign Financial Institution/Foreign Bank sends you a letter asking you to certify your US status. In other words, the bank needs to be aware of whether you qualify as a US Person when it comes time to determining your withholding requirements by the Institution.
While a FATCA Letter may seem scary, it is really just an informational document. Of course, if you have been operating with the intent of avoiding US tax and US reporting requirements, you have every right to be concerned. But, for Michelle who resides in Singapore, works in Singapore, earned all of her income in Singapore, and used a permanent resident card to open a Singaporean account – she is not concerned.
Michelle Submits the FATCA Letter to the Bank
Michelle identifies herself as a US citizen and submits the letter back to the bank. In many situations, once the bank realizes that the customer is a US citizen or green card holder, they will require proof that the individual has complied with FATCA before allowing the individual to further access the account.
Since Michelle resides in Singapore, with a Singaporean address and using a Singaporean resident card — the bank does not take that additional step. Rather, the bank sends the information to the US government just as they do with all the account holders who are considered to be US citizens or otherwise subject to US tax. The bank presumes Michelle is in compliance with US Tax Law.
Michelle Goes on with her Life
Michelle believes she has done whatever she was required to do regarding FATCA. She continues to file her local taxes and pay any taxes that are due in Singapore, but does not begin filing any taxes with the United States, since she is still unaware that she is required to do so.
Michelle Gets Wind of U.S. Reporting Requirements
Michelle is out one day with some of her friends, when they overhear a US person speaking at a local restaurant. Michele and friends engage the individual, and learn that that US citizens who live abroad are still required to file Taxes. Apparently, US citizens are always required to file US tax returns and even report the account balances on their foreign accounts when the balances exceed an annual aggregate total of $10,000 on any given day during the year.
Michelle Researches the New Information
Later that evening, Michelle settles into her computer and begins researching FATCA and U.S. Tax. Luckily, Michelle is able to wade through fear mongering articles (and past the articles written by other tax lawyers/CPAs who are only out to scare unsuspecting taxpayers) to get a grasp on what the specific requirements are for her to file U.S. Tax and FBAR Forms, and get into compliance.
Michelle Contacts a Voluntary Offshore Disclosure Lawyer
Luckily for Michelle, she contacted an experienced voluntary offshore disclosure lawyer before it was too late. Although she was prepared to pay a hefty fine, she learned that because she lives overseas for at least 330 days in any one of the last three tax years, she qualifies to Streamlined Foreign Offshore Disclosure Program.
Under this program, Michelle will not owe any penalty to the United States. As to taxes, Michelle will owe US Tax because many of her investments are located in countries that do not tax passive income — but by submitting to the Streamlined Foreign Program, she will get herself into compliance without any penalty. In addition, this will also allow her to move forward knowing that she is in full compliance with the United States tax and foreign account reporting laws.
The only difficulty for Michelle will be reporting or foreign mutual funds (which exceed $25,000). This is because Michelle exceeds the threshold requirements for having to file certain US forms for foreign mutual funds (8621) and in the past three (3) years she has had significant increases in distributions which are considered excess distributions in accordance with PFIC (Passive Foreign Investment Company) rules.
Still, Michelle can receive the benefit of getting into compliance without much hassle – as long as Michelle moves Quickly.
Three (3) Things To Consider with the Streamlined Program:
The IRS has represented that the streamlined program is simply a "Band-Aid" to FATCA and that the IRS plans on getting rid of the program in the near future;

The updated/modified streamlined version of the streamlined program that is in effect now has been around for two (2) years, and if it follows in the footsteps of the traditional OVDP Program, the penalty of 5% (for Domestic) will increase; and

If for any reason the taxpayer becomes under examination by the IRS (even for non-foreign related issues) they lose the opportunity to submit to the Streamlined Program.
Number three above is the most pressing for Michelle, since she already provided of foreign financial institutions with her FATCA certification.
Scared or Concerned? – Golding & Golding can Help!
At Golding & Golding, our practice is limited exclusively to voluntary offshore disclosure. We've helped numerous taxpayers just like you living overseas and scared of what the IRS and US government can do to you.
Below please find a basic summary of general US tax law and reporting requirements for individuals whether they reside in the United States or overseas:
Golding & Golding is a flat-fee, full-service firm; we are lawyers who assist international clients in reporting their offshore accounts to the IRS. Most recently, many of our clients learned about Foreign Bank Account reporting requirements when they received a FATCA Letter from their Bank, asking them to certify their U.S. Status by submitting either a W-9 or W-8 BEN.
Who Has to Report?
We have represented numerous clients worldwide with issues similar to yours:
– Expats who relocated overseas and did not know they had to report their foreign accounts.
– U.S. Citizens who live overseas and may or may not earn significant income, but have accounts in a foreign country.
– Legal Permanent Residents of the United States who relocate back to a foreign country but are unaware that they are still required to report the foreign accounts.
– Non-Residents who meet the substantial presence test and therefore are required to report foreign bank and other accounts to the US government.
Please do not worry. We can assist you as we have assisted hundreds of clients in over 40 countries disclose upwards of $40 million in a single disclosure.
We are available seven days a week and provide flat-fee and full-service representation to our clients around the world.
The Basics
These are the most basic rules when it comes to foreign accounts and foreign income:
Foreign Income
If you are either a US Citizen, Legal Permanent Resident (aka Green Card holder or recently gave up your Green Card) or foreign resident who meets the substantial presence test, then you are required to report your worldwide income to the IRS. This means that even if you do not have any US-based income, you are still required to report your worldwide income (even if it is the type of income which is not taxed in your home country such as interest and dividend income in most Asian countries). And, if you have enough foreign income to meet the minimum threshold for having to file a US tax return, then you are required to do so even if it is based on your foreign income alone.
Foreign Accounts
If you meet the requirement for being a U.S. "Taxpayer" (even if you do not meet the threshold for having to file a US tax return), you are still required to file an annual FBAR (Report of Foreign Bank and Financial Accounts). The threshold is as follows: if at any time during the year, you have more than $10,000 in foreign accounts (whether the money is in one account or spread over numerous accounts), you are required to file an FBAR.
In addition, if you have significant amounts of money overseas, then you may also have to file additional forms such as an 8938 (FATCA Form) or 8621 (Passive Foreign Investment Company, which includes Foreign Mutual Funds along with as many other passive investments). There are many other forms you may have to file, but we determine those on a case-by-case basis.
Fines & Penalties
Unless you are criminal, chances are the IRS or Department of Justice will not be banging down your door to come drag you to jail. With that said, the fines and penalties can be very steep and depending on your particular circumstances, may include penalties upwards of 100% of the value of your foreign account. If the IRS believes you were willful (aka intentional), then they may launch a criminal investigation against you and the penalties and fines can get much worse from here, including Liens, Levies, Seizures…and worse.
Customs Holds and Passport Revocation
With the implementation of FATCA (Foreign Account Tax Compliance Act), the United States is heavily cracking down on offshore tax evasion and unreported foreign accounts in general. The IRS and US government have the power to both revoke your passport as well as possibly hold you at the airport "customs hold" to question you on the spot (usually outside the presence of your attorney).
Getting Into Compliance
Getting into compliance should be mandatory on your "to-do" list. Even though our firm, Golding & Golding, is based in Newport Beach, we represent clients worldwide. A majority of our clients live overseas in over 40 countries. We have helped numerous clients get into compliance and are regarded as one of the top Offshore Disclosure Law Firms worldwide.
To that end, there are three main methods of compliance:
(1) Streamlined Compliance
This program is for individuals who were unaware of any requirement to file an FBAR and/or report their income on a US tax return. The penalties under the streamlined program are significantly reduced and may possibly be waived depending on whether a person qualifies under the strict definition of foreign resident for offshore disclosure purposes.
(2) OVDP
This program is mainly for individuals and businesses who were willful, aka were aware they were supposed to report their foreign accounts but intentionally hid or kept the account/income information secret.
(3) Reasonable Cause Statement
This is not a particular program; instead, it is a method for getting to compliance while attempting to avoid any penalty. There are many pros and cons to this method depending on your specific situation, which must be evaluated carefully with your attorney before making a decision.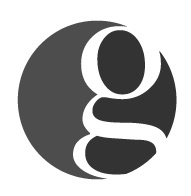 Golding & Golding: Our International Tax Lawyers practice exclusively in the area of
IRS Offshore & Voluntary Disclosure
. We represent clients in 70 different countries. Managing Partner, Sean M. Golding, JD, LL.M., EA and his team have represented thousands of clients in all aspects of IRS offshore disclosure and compliance during his 20-year career as an Attorney. Mr. Golding's articles have been referenced in such publications as the
Washington Post, Forbes, Nolo and various Law Journals nationwide
.
Sean holds a Master's in Tax Law from one of the top Tax LL.M. programs in the country at
the University of Denver
, and has also earned the
prestigious Enrolled Agent credential
. Mr. Golding is also a
Board Certified Tax Law Specialist Attorney
(A designation earned by Less than 1% of Attorneys nationwide.
)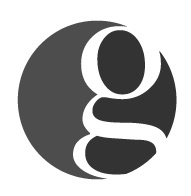 Latest posts by International Tax Lawyers - Golding & Golding, A PLC (see all)