IRS Ends OVDP on 9/28/2018 – Time for OVDP Submission Expires Soon
IRS Ends OVDP on 9/28/2018 – Time for OVDP Submission Expires Soon
The IRS Offshore Voluntary Disclosure Program is coming to an end, and set to terminate on September 28, 2018. Technically, that means you must have submitted your "Phase 1" documents before the September date (See FAQ 24).
IRS Ends OVDP on 9/28/2018
The IRS is taking the position that OVDP is just not as popular as it used to be. And that is probably true. Many individuals think they can enter into the streamlined program even if they are willful because the chance of getting caught is relatively low (which is also true).
In reality, the main behind the IRS terminating the OVDP Program is because there is a good chance the IRS already has your information, thanks to the more than 300,000 Foreign Financial Institutions already reporting your information to the IRS in accordance with FATCA.
So, while the IRS is doing away with the OVDP, the chance of getting caught and penalized by the IRS has increased significantly.
FATCA and OVDP
As we had written about months ago, thanks to FATCA, OVDP is nearly obsolete.
In accordance with FATCA (Foreign Account Tax Compliance Act), more than 114 countries and/or more than 300,000+ foreign financial institutions (some located in Non-FATCA jurisdictions) are proactively reporting your account information to the IRS.
International Tax is a Key Enforcement Priority
In other words, the IRS is not doing away with OVDP because the IRS is giving up on enforcing offshore/foreign tax laws. Rather, the IRS is doing away with OVDP because the IRS is no longer providing you an option, if you were willful, to proactively get into compliance with reduced penalties.
Instead the IRS will issue penalties directly to the taxpayer by way of one of the new many international tax enforcement groups that the IRS has already enacted.
OVDP Preclearance
In most situations it benefits an individual to submit a preclearance Letter. Why? Because it lets the individual know whether the IRS is going to accept the disclosure.
OVDP without Preclearance
In the coming months, individuals will have to make a decision as to whether or not they should submit to the traditional OVDP with a preclearance letter, or submit without a Preclearance Letter. And, if an applicant submits a preclearance letter and has not received a response (but is running up against the OVDP termination date) – the person will have to decide whether he or she wants to go forward.
Use Experienced Counsel
It is very important to keep in mind that if you are willful, you cannot enter the streamlined program. If you do, and the IRS catches you, you're going to be in a heap of trouble.
One of the main reasons is the following: if you are audited under the streamlined program and you were willful, you may not know how much information the IRS already has about you.
You will not have the full knowledge of whether any foreign financial institution has already reported you to the IRS. Technically, in legal jargon, it is referred to as a "Reverse Eggshell Audit."
Willful
If you were willful and you want to beat the clock to get into compliance before it is too late — OVDP is still your best bet.
We have spoken directly with agents in the program, who let us know that while a client can still submit directly to the Criminal Investigation Unit (see the OVDP FAQ sunset provisions here), the submission will not receive the same "warm and fuzzies" that they receive in OVDP.
In other words, in most situation, the penalty will hover closer to the 50% plus penalty (willfulness penalties for most international informational returns) as opposed to a reduced 27.5% penalty.
In addition, since there is no longer going to be any OVDP… there will no longer be any OVDP Opt-Out.
Consider Your Options
Over the next six months, you have some decisions to make:
Do you want to enter the traditional program and still avoid any criminal liability?

Is it better to enter the program without a preclearance letter to make sure that you get into compliance before the time expires?

Has Your Foreign Bank Warned You that it intends on reporting to the IRS.

What are you prepared to do about it?
OVDP Attorneys
Experienced IRS Offshore Disclosure Representation by an OVDP Attorney is crucial for a successful offshore voluntary disclosure. OVDP Attorneys handle all aspects of:
FATCA 

FBAR 

PFIC Disclosure

Foreign Businesses Reporting

Foreign Partnership Reporting

OVDP Opt-Out
OVDP Attorney 
There are only a handful of Law Firms that focus their entire tax practice on IRS Offshore Voluntary Disclosure (We are one of them). We have represented several hundred clients in OVDP, Streamlined and Offshore Disclosure. 
You will want to make sure you use an OVDP Attorney who has:
Litigation Experience

IRS Audit Experience

At Least 15-20 years of Attorney Experience
An advanced Master's of Tax Law Degree (LL.M.); and
Either a CPA or Enrolled Agent (EA) license.
Why? Because you never know how the OVDP or Streamlined submission will go. Sometimes, a person is already under IRS investigation and may not know it. Then, when the person submits to OVDP they are rejected. In this type of situation, you need an Attorney with all the above required experience.
Using a CPA or Junior Attorney with no real experience, is not going to help (and you will then realize why the fees they charged were so low). We know this, because each year we receive many inquiries from clients seeking to retain our services after their initial OVDP or Streamlined junior tax attorney (without the experience mentioned above) flubbed their submission and made numerous mistakes in the submission process.
Alternatively, once you are in OVDP, you may want to:
Make an MTM Election

Opt-Out

Argue a FAQ 55 Penalty Reduction
As a result, for this highly specialized area of law, you need an OVDP Attorney who is experienced specifically in OVDP, but also has the background and experience to fight on your behalf.
Ready to Hire an OVDP Attorney?
Once you are ready to hire an OVDP Attorney, it is very important to separate fact from fiction. Here is a recent article involving the different pitfalls, scams and sales pitches you need to watch out for: Attorney Fees for OVDP – Separating Fact From Fiction.
OVDP Attorney Fees – How Much?
If you receive an OVDP Fee Quote from a CPA or Attorney that seems too Low…you should be careful. Usually, it is because the Attorney or CPA does not have the necessary experience to even know what questions they should ask to properly vet out your case, or what the potential risks and hazards may be for you to have a successful submission.
That is not to say you should resign yourself to mortgaging your house for representation, but there are many CPAs and Attorneys who see a frightened human being as little more than a "Mark" or "Target."
They will provide artificially low fee quotes to bait you in, only to request more money down-the-line. Most of the these Attorneys do not have real experience, and do not understand the comprehensive nature of an OVDP.  Attorney's Fees should be a "flat-fee" based on your specific facts and circumstances.
Golding & Golding, A PLC 
At Golding & Golding, we have successfully handled numerous OVDP (Offshore Voluntary Disclosure Program) and IRS Streamlined Program applications for individuals and businesses around the globe with outstanding unreported foreign accounts ranging from $50,000.00 to nearly $40,000,000.00 in a single disclosure.
We Take OVDP Representation Very Seriously
We are passionate about representing individuals in offshore voluntary disclosure matters, and feel horrible when a client calls us after having hired an inexperienced Attorney or CPA who either did a sloppy job, charged them more money than they agreed upon, and/or is overall not providing the level of representation a person deserves.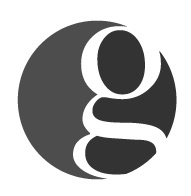 Golding & Golding: Our International Tax Lawyers practice exclusively in the area of
IRS Offshore & Voluntary Disclosure
. We represent clients in 70 different countries. Managing Partner, Sean M. Golding, JD, LL.M., EA and his team have represented thousands of clients in all aspects of IRS offshore disclosure and compliance during his 20-year career as an Attorney. Mr. Golding's articles have been referenced in such publications as the
Washington Post, Forbes, Nolo and various Law Journals nationwide
.
Sean holds a Master's in Tax Law from one of the top Tax LL.M. programs in the country at
the University of Denver
, and has also earned the
prestigious Enrolled Agent credential
. Mr. Golding is also a
Board Certified Tax Law Specialist Attorney
(A designation earned by Less than 1% of Attorneys nationwide.
)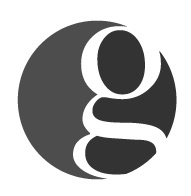 Latest posts by International Tax Lawyers - Golding & Golding, A PLC (see all)