IRS Criminal Tax (2018) – Offshore Income, Accounts & Asset Penalties
IRS Criminal Tax (2018) – Offshore Income, Accounts & Asset Penalties
Technically, there is no such thing as an IRS Criminal Audit. The reason is because IRS audits are civil in nature. In other words, the IRS cannot try to violate your right to freedom by pursuing a criminal audit within a civil arena.
IRS Criminal Tax
It should be notes that the IRS can try to enforce criminal sized penalties against you for issues such as fraud, unreported income, and offshore related activities – but technically the IRS cannot pursue criminal investigation during a civil audit.
Offshore and Foreign Money
Any individual who has unreported or improperly reported foreign or offshore income, assets, accounts, or investments and is not properly in compliance with the IRS but is now under audit needs to act carefully. Why?
The fines and penalties associated with not properly complying with offshore international tax form reporting are severe.
It can range anywhere from a penalty waiver in lieu of penalty all the way up to 100% penalty. In addition (and due to the IRS' limited resources) if the IRS is going to take the time, effort and resources to refer a civil matter to the IRS Special Agents for a criminal investigation, it is going to be a situation in which there are offshore or foreign money involved, since the IRS can collect the largest penalties on matters involving Offshore Money.
IRS Eggshell Audit and Reverse Eggshell Audits
While we are not big fans "legalese" type terms involving tax law in general, the term eggshell audit and reverse eggshell audit are pretty accurate.
In an Eggshell Audit, the person under audit has a secret. Essentially, the person is aware that he or she committed some type of international tax crime or reporting crime, but does not want to tell the IRS agent — because that would lead to a referral by the IRS Agent to the IRS Special Agents.
At the same time, and while the person cannot lie to the auditor (it may be considered perjury) a person is under no requirement whatsoever to self-incriminate.
For example, if the agent was to ask the person under audit if he has any unreported income in a foreign country, he cannot lie and say no; since that is an intentional misrepresentation – which may be considered Fraud or Evasion. His response should have been prepared, practiced, and vetted out with his counsel, to try to best answer that question.
At the same time, if the agent never inquires as to unreported income (either an in a properly submitted IDR or during the actual audit) the individual is not required to volunteer that information either – that would be self-incrimination.
Therefore, the person under audit and his attorney do a sort of dance, wherein the individual tries his best to answer all the questions truthfully and accurately — without intentionally misrepresenting or omitting information.
Reverse Eggshell Audit
This is a tough spot. This is the situation in which the IRS agent already has information regarding unreported foreign money. It could be as simple as one of the foreign financial institutions reported the information to the IRS. And, while the agent did not do any independent research — the information simply fell on his lap. In other words, the person was audited, the agent reviewed file, and within the file the the agent found that a Foreign Financial Institution already reported the Account Holder information to the IRS in accordance with FATCA.
This is why it is very important to not misrepresent facts to the agent. That is because if the agent already has the information and inquires to you regarding the information (either directly or indirectly) and you misrepresent the facts, or simple lie — the agent will most likely refer the matter to special agents for an IRS Special Agent investigation aka criminal investigation.
IRS Criminal Investigation
Not every matter gets referred to the special agents. Rather, the ones that do are the ones in which the IRS agent strongly believes that the individual committed a tax crime.
The reason why the IRS agent has to essentially stop the civil audit and refer the matter to the criminal investigation unit if the Agent believes there is a criminal issue is because the IRS agent is not allowed to ask self-incriminating questions to an individual during a civil audit. Moreover, the individual under audit has a right to avoid self-incrimination, and should definitely lawyer-up before speaking with any IRS agent.
Use Counsel
Anybody who is under audit and knows for a fact that they have undisclosed, unreported, or undeclared foreign assets, income, investments, or accounts should retain an attorney from the start to represent them during the audit.
Be Proactive with Offshore Disclosure
If you are already out of tax compliance with the IRS for prior years involving foreign and offshore accounts, assets, investments, income, etc., one of the best methods for safely getting into compliance is through the IRS offshore voluntary disclosure programs.
Experienced Offshore Disclosure Attorneys
Experienced IRS Offshore Disclosure Representation is crucial for a successful OVDP disclosure. There are only a handful of Law Firms that focus their entire tax practice on IRS Offshore Voluntary Disclosure (We are one of them!). We have represented several hundred clients in OVDP, Streamlined and Offshore Disclosure. 
You will want to make sure you use an OVDP Attorney who has:
Litigation Experience

IRS Audit Experience

At Least 15-20 years of 

Attorney

 Experience

An advanced Master's of Tax Law Degree (LL.M.); and

Either a CPA or Enrolled Agent (EA) license.
Why? Because you never know how the OVDP or Streamlined submission will go. Sometimes, a person is already under IRS investigation and may not know it. Then, when the person submits to OVDP they are rejected. In this type of situation, you need an Attorney with all the above required experience.
Using a CPA or Junior Attorney with no real experience, is not going to help (and you will then realize why the fees they charged were so low). We know this, because each year we receive many inquiries from clients seeking to retain our services after their initial OVDP or Streamlined junior tax attorney (without the experienced mentioned above) flubbed their submission and made numerous mistakes in the submission process.
Alternatively, once you are in OVDP, you may want to:
Make an MTM Election

Opt-Out

Argue FAQ 55 Penalty Reductions
As a result, for this highly specialized area of law, you need an OVDP Attorney who is experienced specifically in OVDP, but also has the background and experience to fight on your behalf.
OVDP Attorney Fees 
If you receive an OVDP Fee Quote from a CPA or Attorney that seems too Low…you should be careful.
That is not to say you should resign yourself to mortgaging your house for representation, but there are many CPAs and Attorneys who see a frightened human being as little more than a "Mark" or "Target."
They will provide artificially low fee quotes to bait you in, only to request more money down-the-line. Most of the these Attorneys do not have real experience, and do not understand the comprehensive nature of an OVDP.
Golding & Golding, A PLC 
At Golding & Golding, we have successfully handled numerous OVDP (Offshore Voluntary Disclosure Program) and IRS Streamlined Program applications for individuals and businesses around the globe with outstanding unreported foreign accounts ranging from $50,000.00 to nearly $40,000,000.00 in a single disclosure.
In order to assist you to better understand the distinction between the two different IRS offshore/foreign account disclosure programs, we are providing the following summary for your reference.
We Take OVDP Representation Very Seriously
The main takeaway from this article is that you understand the risks and pitfalls of entering either over OVDP or the Streamlined Offshore Disclosure Program unprepared.
We are passionate about representing individuals in offshore voluntary disclosure matters, and feel horrible when a client calls us after having hired an inexperienced Attorney or CPA who either did a sloppy job, charged them more money than they agreed upon, and/or is overall not providing the level of representation a person deserves.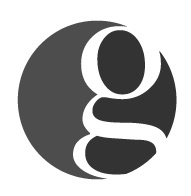 Golding & Golding: Our International Tax Lawyers practice exclusively in the area of
IRS Offshore & Voluntary Disclosure
. We represent clients in 70 different countries. Managing Partner, Sean M. Golding, JD, LL.M., EA and his team have represented thousands of clients in all aspects of IRS offshore disclosure and compliance during his 20-year career as an Attorney. Mr. Golding's articles have been referenced in such publications as the
Washington Post, Forbes, Nolo and various Law Journals nationwide
.
Sean holds a Master's in Tax Law from one of the top Tax LL.M. programs in the country at
the University of Denver
, and has also earned the
prestigious Enrolled Agent credential
. Mr. Golding is also a
Board Certified Tax Law Specialist Attorney
(A designation earned by Less than 1% of Attorneys nationwide.
)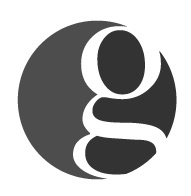 Latest posts by International Tax Lawyers - Golding & Golding, A PLC (see all)