IRS Audit Risk Increase for Overseas U.S. Citizens & Expats!
Unfortunately, while the number of audits by the IRS has decreased, the number of audits for individuals and businesses residing overseas is on the rise. This is because in recent years and in accordance with the new FATCA (Foreign Account Tax Compliance Act) laws, the United States has generated hundreds of millions if not more in foreign source tax-based revenue.
But I live overseas, am I still required to file a Tax Return

?
Yes. The mere fact that an individual resides overseas does not negate the fact that he or she is still required to file a tax return. Specifically, US citizens and legal permanent residents who reside in a foreign country are still required to file a US tax return. The reason is that the United States taxes US citizens, legal permanent residents, and certain other designated foreign nationals on their worldwide income. If you do not file and disclose your foreign information, then the IRS would not know how much money you have earned overseas in order to tax it – and this upsets the IRS. While you might receive a certain tax break such as a foreign tax credit or foreign earned income exclusion as an overseas resident, which can be use  to avoid double taxation – you still have to file a tax return.
What if I have not filed tax returns for one or more years?
That is generally no problem. If you have not filed tax returns, there is no time as good as the present. But, depending on foreign assets you may have, simply filing past tax returns may not be the best objective. Rather, if you have failed to file key documentation such as at FBARs, 8938's, and schedule B – you cannot simply files these documents. Otherwise, it may be considered silent disclosure and stiff penalties could follow. Whether or not you can seek entrance into certain amnesty programs that allows you to file tax returns that have not been previously filed is also dependent on whether you are currently under audit.
What types of forms Do I typically have to file if I reside overseas?
While there are many forms you may be required to file depending on the amount of money you have overseas types of assets you have overseas here is a brief summary of the main types of assets.
Schedule B – Even if you do not earn any interest or dividends, section 7 of the form requires you to identify whether you have any interest in any overseas accounts, despite whether you earned any income from the accounts.
8938 – This form is filed by individuals who have $50,000 in aggregate total in the overseas accounts for any given year on the last day of the year or more than $75,000 and any foreign account at any point during the year. If the person is married, then those numbers are doubled. ($100K and $150K)
FBAR/FinCEN114 – These forms are used to report foreign accounts, but unlike the 8938 an individual is a required to complete this form if at the end of the year the individual has an annual aggregate total of all their foreign accounts in the amount of $10,000 or more. This form is not filed with your tax return but rather filed electronically directly with the Department of Treasury. In addition, unlike the US tax return, you have until June 30th of any given year to electronically  file this form.
Golding & Golding, A PLC
We have successfully represented clients in more than 1,000 streamlined and voluntary disclosure submissions nationwide and in over 70-different countries.
We are the "go-to" firm for other Attorneys, CPAs, Enrolled Agents, Accountants, and Financial Professionals across the globe.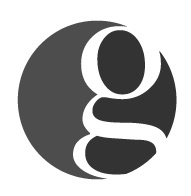 Golding & Golding: Our international tax lawyers practice exclusively in the area of
IRS Offshore & Voluntary Disclosure
. We represent clients in 70+ different countries. Managing Partner Sean M. Golding is a
Board-Certified Tax Law Specialist Attorney
(a designation earned by < 1% of attorneys nationwide.
). He leads a full-service offshore disclosure & tax law firm. Sean and his team have represented thousands of clients nationwide & worldwide in all aspects of IRS offshore & voluntary disclosure and compliance during his 20-year career as an Attorney.
Sean holds a Master's in Tax Law from one of the top Tax LL.M. programs in the country at
the University of Denver
. He has also earned the prestigious
IRS Enrolled Agent credential
. Mr. Golding's articles have been referenced in such publications as the
Washington Post, Forbes, Nolo, and various Law Journals nationwide
.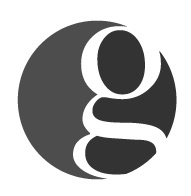 Latest posts by International Tax Lawyers - Golding & Golding, A PLC (see all)