Due to the fact that the number of individuals and businesses have set up shop in Ireland in order to form businesses as well as reduce their overall tax liability, the following is a summary of basic tax laws for Ireland:
CORPORATE TAXATION
Residence: in order to be considered a resident of Ireland, the Corporation must be controlled and/or managed in Ireland. Alternatively, depending on the facts of the operation of the business, the business is incorporated in Ireland that it would also be considered a resident of Ireland.
*Major exceptions apply to Irish Incorporated companies which are tax residence of other countries as well as companies that are not incorporated in Ireland but is simply residents of Ireland as a result of management and control.
**Ireland is a favorite tax haven of many corporations and therefore when comes to corporate tax in Ireland, the rules are very complex.
Resident vs. Non-Resident: If a company is considered a resident of Ireland it will be taxed on its worldwide income whereas nonresidents are only taxed on the Irish sourced income.
Dividend: if an Irish company is a resident of Ireland and it receives dividends from another Irish company and the dividends are generally exempt from tax whereas dividends received from a foreign corporation may be taxed in Ireland.
Capital Gains: capital gains in Ireland are relatively high, and are tax at either a 33% rate of 40%.
Corporate Tax: Ireland has a somewhat generous corporate tax rate, which is is 12.5% for trading income is 25% for not training – this can be modified based on whether there is a tax treaty between Ireland and the foreign country.
Foreign Tax Credit: Ireland does respect the foreign tax credit and therefore taxes that are due in Ireland have already been paid in a different country than corporate taxation may receive a foreign tax credit for income tax. In a foreign country.
Dividends: if dividends are being paid to another Irish company then dividends will be exempt from withholding tax. Dividends are being paid to a nonresident company or nonresident individual in their subject to a 20% withholding tax subject to any tax treaty.
Interest – There is a 20% withholding tax rate for interest paid to a nonresident unless Treaty rules reduce the percentage.
Royalties: there is a 20% withholding tax on patent royalties – while all other World Series are exempt. As with other types of passive income, the withholding rate may be reduced by way of Tax Treaty.
Anti-Avoidance/Transfer-Pricing: like many countries, Ireland has anti-avoidance rules, which includes transfer pricing. Transfer pricing is the idea that related companies cannot artificially reduce or increase prices for the sale of merchandise, inventory, etc. in order to modify tax liability.
Personal Taxation
Taxation: a resident of Ireland will be taxed on their worldwide income, whereas a nonresident of Ireland will be taxed on their Ireland sourced income.
Residence: there are a few different rules to determine residents, with the main rule being that if a person spends at least six months of the year in Ireland or 280 days in Ireland over the current and preceding tax year, then the person will be considered a resident of Ireland.
Tax Rates: Ireland utilizes a progressive tax rate that can reach as high as 40%.
VAT: Ireland utilizes a value added tax on various goods and services, with a relatively high standard VAT rate of 23% and reduced rates of 13.5% or 9%.
Tax Treaties: Ireland has entered into tax treaties with 72 different countries.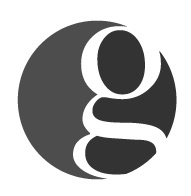 Golding & Golding: Our International Tax Lawyers practice exclusively in the area of
IRS Offshore & Voluntary Disclosure
. We represent clients in 70 different countries. Managing Partner, Sean M. Golding, JD, LL.M., EA and his team have represented thousands of clients in all aspects of IRS offshore disclosure and compliance during his 20-year career as an Attorney. Mr. Golding's articles have been referenced in such publications as the
Washington Post, Forbes, Nolo and various Law Journals nationwide
.
Sean holds a Master's in Tax Law from one of the top Tax LL.M. programs in the country at
the University of Denver
, and has also earned the
prestigious Enrolled Agent credential
. Mr. Golding is also a
Board Certified Tax Law Specialist Attorney
(A designation earned by Less than 1% of Attorneys nationwide.
)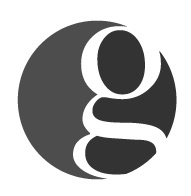 Latest posts by International Tax Lawyers - Golding & Golding, A PLC (see all)