International Tax Shysters, Scam Artists & Charlatans (2019 Update)
International Tax Shysters, Scam Artists & Charlatans (2019 Update)
The Internet is a curious place.  While it can be a wonderful place to obtain information on topics you can't find anywhere else — there is also a dark underbelly that you need to be aware of as well — even in the world of tax law.
In the realm of the IRS and IRS Offshore Disclosure, it seems there are many charlatans attempting to use the Internet to scare other people out of their money — and get them into a bigger mess than they would have otherwise been in.
In recent months, we have been contacted several times by individuals who have been scared into the voluntary disclosure or amnesty programs, when the facts do not call for it.
International Tax Shysters
International Tax Shysters offer to "quickly" submit a person to OVDP or Voluntary Disclosure in order for that person to avoid an "imminent" jail sentence or criminal investigation — even though OVDP ended more than 6-months ago, and voluntary disclosure must be thoroughly considered before submission.
Even though you may find yourself in a situation where you are made to feel scared or overly concerned — you have to try your best to keep your wits about you — and go with your inner voice (to infinity…and beyond!)
Here are five tips to be aware of
These are 5 very common situations we come across in our practice (which is devoted exclusively to IRS Offshore Disclosure):
How did You Learn About the Tax Professional?
For example, were you researching a certain topic online and landing on the same law firm's website on various different but related topics…or were you on an expat, LinkedIn or Facebook Forum — staring down one rabbit hole after the next — where you cannot verify the origin of the information you are receiving, or the experience-level of the person disseminating information?
Scam Altert: On more than one occasion we have been told of a scam in which a person who purports to be a tax specialist is meeting with clients at high-end hotel locations around London, Switzerland, New York City, and Los Angeles and scaring individuals into paying large sums of money for either voluntary disclosure (when the client does not need voluntary disclosure) or OVDP — which was discontinued almost a year ago.
Is the Person a Tax Attorney?
Just because a person says they are tax professional, Enrolled Agent, or CPA does not mean they are a tax attorney (even if they can practice in Tax Court, which does not require a law license).  The only way you secure the attorney-client privilege — and necessary confidentiality that accompanies the privilege — is with a licensed tax attorney.
Even if an individual only specializes exclusively in federal tax and not state tax law, to be called a  "Tax Attorney," the professional still must pass at least one State Bar — along with moral and ethical requirements for licensing.
Are they a Board Certified Tax Law Specialist Attorney?
A Board Certified Tax Law Specialist Attorney is an attorney who has met rigorous education and experience requirements in tax.
In addition, it also means that other tax lawyers and judges have vouched for the reputation of the tax specialist — which is then approved by the State Bar.
While a person does not need to be "Board Certified" to be a tax attorney, by hiring one — you can at least rest easy that the individual should have the requisite tax knowledge you need, and moral compass you desire for your tax matter.
Do they Specialize in One Area of Tax Law?
Tax law is vast.
There are many different areas of tax law, and within those areas are sub-areas.
In international tax specifically — there are many sub-specialties. For example, some attorneys specialize exclusively in international tax litigation, treaty analysis, or like Golding and Golding — we specialize exclusively in IRS offshore disclosure.
When it comes to IRS Offshore Disclosure you should retain a Board Certified Tax Attorney Specialist who specializes exclusively in IRS Offshore Disclosure — and preferably is dually-licensed as an Attormey/EA or Attorney CPA.
Google Adwords
Adwords is a paid advertisement. In years past, it was a nice way for attorneys to get their name out to the general public for a small fee — when they launched a new firm or business.
These days, it has become a bit more sinister.
Some attorneys advertise themselves as experts, when not even certified tax law specialist attorneys with 30+ years of experience would ever deem themselves an "expert."  
Other attorneys tout experience at the "IRS" even though they have no experience in IRS Offshore Disclosure. The IRS has nearly 100,000 employees — just being one of them does not qualify a person as an Offshore Disclosure expert.
Some of these attorneys and tax professionals even offer free consultations.
While this may sound great (who doesn't love something free, right?)  keep in mind that from a business model perspective — with the  cost of clicks sometimes reaching $100 — it is not in a company's best interest to spend their days paying $100 a click to offer 'free consultations' — without some sort of string attached to that consultation — even if it is not immediately apparent to a non-tax professional.
Golding & Golding, A PLC
We have successfully represented clients in more than 1000 streamlined and voluntary disclosure submissions nationwide, and in over 70-different countries.
We are the "go-to" firm for other Attorneys, CPAs, Enrolled Agents, Accountants, and Financial Professionals across the globe.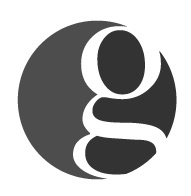 Golding & Golding: Our international tax lawyers practice exclusively in the area of
IRS Offshore & Voluntary Disclosure
. We represent clients in 70+ different countries. Managing Partner Sean M. Golding is a
Board-Certified Tax Law Specialist Attorney
(a designation earned by < 1% of attorneys nationwide.
). He leads a full-service offshore disclosure & tax law firm. Sean and his team have represented thousands of clients nationwide & worldwide in all aspects of IRS offshore & voluntary disclosure and compliance during his 20-year career as an Attorney.
Sean holds a Master's in Tax Law from one of the top Tax LL.M. programs in the country at
the University of Denver
. He has also earned the prestigious
IRS Enrolled Agent credential
. Mr. Golding's articles have been referenced in such publications as the
Washington Post, Forbes, Nolo, and various Law Journals nationwide
.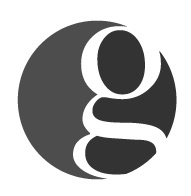 Latest posts by International Tax Lawyers - Golding & Golding, A PLC (see all)