International Tax Defense Attorney
One of the most important key elements in avoiding Department of Justice Criminal Tax Charges is timing, and one of the crucial first steps is hiring an experienced Criminal Tax Defense Attorney.
There is usually a small window of opportunity as to when the U.S. Government either first came into knowledge about your tax crimes, and/or only recently initiated the investigation.
By time the IRS Special Agents or DOJ contacts you directly, it is too late to enter into the Offshore Voluntary Disclosure Program.
Criminal Tax Attorney vs. CPA
Unlike tax return preparation or accounting analyses, criminal tax related matters require representation by an Experienced Criminal Tax Defense Attorney. The only way you are assured that your communications with your representative will remain confidential is if your representative is an Attorney, not a CPA.
While here are only a few thousand prosecutions each year, there are hundreds of thousands of individuals if not more they get stuck in the IRS matrix and could possibly be facing a criminal investigation.
Criminal Investigation vs. Criminal Prosecution
The difference between an Eggshell Audit, Criminal Investigation and Criminal Prosecution is the stage of the examination. Thus, even though the IRS may only recommend a few thousand cases for prosecution, there are numerous audits/eggshell audits in which a person who has offshore or foreign assets are at great risk for significant fines and penalties (see below)
At Golding & Golding, our primary focus is on international tax law. It goes by many different names, such as offshore disclosure, foreign income reporting, income from abroad, overseas income or assets, etc. While we also represent individuals with domestic related issues, it is only in situations in which the primary cause is offshore non-reporting, with additional domestic disclosure issues tacked on.
International Tax Evasion and Fraud
To better understand tax evasion and r tax fraud, it is important to put it into perspective. Not everybody with unreported foreign income, assets or investments has committed a crime. One of the most important key aspects of determining whether somebody is fraudulent or committed tax evasion is to determine why they did not report the money, income, assets, etc.
The IRS typically has the burden of proof "to prove" a person was fraudulent or that the person committed tax evasion. It is not as simple as an agent does not like you and determines, "you know what I'm going to pursue tax fraud charges against Joe or Jane." There must be evidence, and the IRS must prove with that evidence that a person knowingly, or with intent or reckless disregard failed to include income or other assets on their tax return.
How does the IRS Pursue Offshore Criminal Tax Charges?
Unless somebody "sold you out," or you out or you are at the receiving end of a whistleblower case, the IRS does not typically initiate a criminal tax evasion or fraud claim from the beginning. It typically starts as a typical IRS Audit involving omitted foreign income.
The typical scenario go something like this: David has unreported income of roughly $250,000 a year from a business he owns in a foreign country. David is aware he is supposed to report this might, but chose not to. To avoid detection, David prepares his own taxes. Unfortunately, David over embellished his expenses on his US income and now he is being taken to task and audited by the IRS.
David Appears at the Audit
When David appears at the audit, he does so with an attorney. But, against his attorneys wishes, David refuses to turn down the swagger. He walks in knowing more than everybody else, and not concerned about the auditor.
The auditor begins asking David questions, like if David is only reporting $300,000 a year in income — how does he live in a $3,000,000  house? The IRS agent is also interested in the fact that David has multi-million dollars spread across multiple accounts.
When David is unable to provide a significant response, the IRS agent asked David whether he has any other income that has not been reported. What David doesn't know, is that the IRS agent is already aware of wire transfers that if, through from overseas.
How does the IRS agent know this? Because as a result of some routine FATCA reporting, David's accounts were reported by the Foreign Financial Institution. Since David is a US citizen, with a Social Security number that he used to open the foreign account — the bank automatically reported him (David thought he would have received a FATCA Letter first).
Indicators of Fraud
Even before David sat down at the audit, the IRS agent was investigating what is referred to as Badges of Fraud. It's a fancy way of saying "What in David's history or background will show me that he has acted fraudulently or willfully"
The following is a list of the Indicators of Fraud as provided by the IRS:
Listed below are categories of fraud indicators. Each category list is not intended to be all-inclusive, instead citing examples of actions taxpayers may take to deceive or defraud.
Indicators of Fraud—Income
Omitting specific items where similar items are included.

Omitting entire sources of income.

Failing to report or explain substantial amounts of income identified as received.

Inability to explain substantial increases in net worth, especially over a period of years.

Substantial personal expenditures exceeding reported resources.

Inability to explain sources of bank deposits substantially exceeding reported income.

Concealing bank accounts, brokerage accounts, and other property.

Inadequately explaining dealings in large sums of currency, or the unexplained expenditure of currency.

Consistent concealment of unexplained currency, especially in a business not routinely requiring large cash transactions.

Failing to deposit receipts in a business account, contrary to established practices.

Failing to file a tax return, especially for a period of several years, despite evidence of receipt of substantial amounts of taxable income.

Cashing checks, representing income, at check cashing services and at banks where the taxpayer does not maintain an account.

Concealing sources of receipts by false description of the source(s) of disclosed income, and/or nontaxable receipts.
Indicators of Fraud—Expenses or Deductions
Claiming fictitious or substantially overstated deductions.

Claiming substantial business expense deductions for personal expenditures.

Claiming dependency exemptions for nonexistent, deceased, or self-supporting persons. Providing false or altered documents, such as birth certificates, lease documents, school/medical records, for the purpose of claiming the education credit, additional child tax credit, earned income tax credit (EITC), or other refundable credits.

Disguising trust fund loans as expenses or deductions.
Indicators of Fraud—Books and Records
Multiple sets of books or no records.

Failure to keep adequate records, concealment of records, or refusal to make records available.

False entries, or alterations made on the books and records; back-dated or post-dated documents; false invoices, false applications, false statements, or other false documents or applications.

Invoices are irregularly numbered, unnumbered or altered.

Checks made payable to third parties that are endorsed back to the taxpayer. Checks made payable to vendors and other business payees that are cashed by the taxpayer.

Variances between treatment of questionable items as reflected on the tax return, and representations within the books.

Intentional under- or over-footing of columns in journal or ledger.

Amounts on tax return not in agreement with amounts in books.

Amounts posted to ledger accounts not in agreement with source books or records.

Journalizing questionable items out of correct account.

Recording income items in suspense or asset accounts.

False receipts to donors by exempt organizations.
Indicators of Fraud—Allocations of Income
Distribution of profits to fictitious partners.

Inclusion of income or deductions in the tax return of a related taxpayer, when tax rate differences are a factor.
Indicators of Fraud—Conduct of Taxpayer
False statement about a material fact pertaining to the examination.

Attempt to hinder or obstruct the examination. For example, failure to answer questions; repeated cancelled or rescheduled appointments; refusal to provide records; threatening potential witnesses, including the examiner; or assaulting the examiner.

Failure to follow the advice of accountant, attorney or return preparer.

Failure to make full disclosure of relevant facts to the accountant, attorney or return preparer.

The taxpayer's knowledge of taxes and business practices where numerous questionable items appear on the tax returns.

Testimony of employees concerning irregular business practices by the taxpayer.

Destruction of books and records, especially if just after examination was started.

Transfer of assets for purposes of concealment, or diversion of funds and/or assets by officials or trustees.

Pattern of consistent failure over several years to report income fully.

Proof that the tax return was incorrect to such an extent and in respect to items of such magnitude and character as to compel the conclusion that the falsity was known and deliberate.

Payment of improper expenses by or for officials or trustees.

Willful and intentional failure to execute pension plan amendments.

Backdated applications and related documents.

False statements on Tax Exempt/Government Entity (TE/GE) determination letter applications.

Use of false social security numbers.

Submission of false Form W-4.

Submission of a false affidavit.

Attempt to bribe the examiner.

Submission of tax returns with false claims of withholding resulting in a substantial refund.

Intentional submission of a bad check resulting in erroneous refunds and releases of liens.

Submission of false Form W-7 information to secure Individual Taxpayer Identification Number (ITIN) for self and dependents.
Indicators of Fraud—Methods of Concealment
Inadequacy of consideration.

Insolvency of transferor.

Asset ownership placed in other names.

Transfer of all or nearly all of debtor's property.

Close relationship between parties to the transfer.

Transfer made in anticipation of a tax assessment or while the investigation of a deficiency is pending.

Reservation of any interest in the property transferred.

Transaction not in the usual course of business.

Retention of possession or continued use of asset.

Transactions surrounded by secrecy.

False entries in books of transferor or transferee.

Unusual disposition of the consideration received for the property.

Use of secret bank accounts for income.

Deposits into bank accounts under nominee names.

Conduct of business transactions in false names.
As you can see, there are a lot of different factors the IRS refers to when deciding whether a person should be subject to Tax Fraud or Tax Evasion.
Why Does the IRS Care so Much?
When it comes to international tax, the Internal Revenue Service has made it an offshore enforcement priority. So much so, that not only are the penalties for willfulness and non-reporting reaching upwards of 100% value of the maximum balance of the account in a multiyear audit, but the IRS can asses criminal-sized penalties without meeting the requirement of criminal liability.
In other words, by limiting the penalties to monetary penalties, the IRS can essentially issue criminal-sized penalties for individuals but enforce them in a civil setting, with the benefit of having the IRS's burden reduced to that of a civil case — even though the penalties are criminal.
David's Criminal Tax Investigation Dilemma 
Once the IRS Agent realizes the extent of David's lies – coupled with his overall arrogance – the IRS agent ceases the audit. David believes the audit is complete and that the IRS is none the wiser. Meanwhile, David's counsel is not too sure but why argue with David —  he knows more than everybody else.
The IRS Special Agents
About four months later, David is returning home from the health club when he sees two cars parked near his house. Out on the driveway he sees four individuals dressed in suits waiting for David, holding a search warrant. 
Before David exits the car he does one smart thing, which is that he contacts his attorney. David exits the car and is greeted by the IRS special agents who want to speak with David.
David informs the IRS agents that he's waiting for his attorney to arrive. At this point, David is now subject to a criminal investigation. While he's not arrested, he is read his Miranda rights, and the agents are going to investigate and question him in great detail.
Avoided Criminal Investigations with IRS Offshore Disclosure
All the while, David could have avoided this even after he was out of compliance by getting into compliance through the IRS offshore voluntary disclosure program. Until David was audited/examined, he could have applied for OVDP, and brought himself current.
OVDP Summary of the Basics
Understanding how the OVDP process works is important to effectively navigating the pitfalls and landmines of the submission process.
In fact, when it comes to OVDP, one of the hardest parts about moving forward is just understanding the process itself, and being able to distinguish fiction from reality.
As such, the four most important aspects of understanding OVDP for our clients are the following:
What is a preclearance letter?

What are the penalties associated with OVDP?

What is a closing letter?

What is opting out?
In this article, we will provide a summary about the different aspects of OVDP as they relate to these four main issues.
Preclearance Letter
The preclearance letter is the initial submission made on behalf of an applicant considering OVDP. While a person is not guaranteed entrance into OVDP, by submitting the preclearance letter, the IRS Criminal Investigation Department takes the opportunity to run a background check on the individual, estate or business.
What is the Purpose of the Background Check
The main purpose of the background check is to make sure that the individual is not already in tax trouble, or other trouble with the law. Even though the penalties associated with OVDP are high, relative to what could happen if a person was to get examined or indicted on criminal tax related issues involving offshore and foreign income, OVDP is a great deal.
A Preclearance Letter is not technically part of OVDP
This is a bit of a nuance. On the one hand, by submitting the preclearance letter you are opening yourself up to the IRS regarding your foreign accounts, assets, investments, etc. so that they can inspect, research and do their due diligence to determine whether you are authorized to apply.
On the other hand, technically, the preclearance letter is not part of the submission. In other words, feasibly you could submit an OVDP letter and then not move forward with submitting to the formal program, which is the the next step and involves submitting forms 14454 and 14457. Alternatively, if you were to submit the 14454 and 14457 and then discontinue the process, it would be considered a breach of the program and you can find yourself in some serious trouble.
Penalties
OVDP penalties are broken down as follows:
Penalty on the Assets & Accounts
The penalties are relatively straightforward as follows:
– The applicant will categorize their submission down per year, within the 8-year compliance Period.
– For example, if a person is submitting for 2016 and already submitted their 2016 tax return incorrectly, they will need to amend for eight years-which would mean 2009 through 2016.
– Thereafter, the person will look at each year independently. For example, a person will look at year 2012 and assess which foreign accounts, specified foreign assets or income generating real estate they have for that year.
– Then, for that specific year only, and using the exchange rates for that particular year, the applicant will figure out the maximum balance of each account within that year. The applicant will then aggregate or add the maximum account balances together to calculate the annual aggregate total for that particular year.
– Next, the individual or other applicant will prepare the same analysis for each year within the compliance. Then, the applicant will take only the year that has the highest value and multiply it by one of two numbers:
Account and Asset (FBAR & FATCA) 27.5% Penalty
27.5% penalty is the general penalty amount. For example, as long as the individual was not associated, at all, with a "bad bank" or investor, the individual would multiply the highest balance by 27.5%. So David's highest year had $500,000 of unreported accounts and assets, his penalty amount would be $137,500.
Account and Asset (FBAR & FATCA) 50% Penalty
The IRS publishes a list (updated periodically) of foreign financial facilitators, which includes individual investor "professionals" and foreign financial institutions. If any of the applicant's money (even minimal) is invested with one of these "bad banks," then the entire amount of unreported money (for all institutions, assets, etc.) is multiplied by 50% instead of 27.5%.
Therefore, continuing the example from above, if David had any money in one of these bad banks, and the penalty jumps to 50% for $250,000. It should be noted, that the IRS does not parse out the funds that are in that that bank and only expose those to the heightened penalties – rather, the full amount of unreported money is subject to the 50%.
Penalties on Taxes
Beyond the penalties associated with the undisclosed assets, accounts or investments — are the penalties on the taxes that are due. For example, let's say David had $10,000 of unreported income in year 2012 and was subject to a nearly 40% tax rate.
In that year, in addition to the penalties identified above, David would also have to pay $4000 in taxes that are due, as well as a 20% penalty on the $4000, which is an $800 penalty. In addition, David also has to pay interest.
So if David has significant unreported income for each year and a compliance, David may have significant taxes, penalties, and interest amount due.
**In addition, if David did not file or pay his regular taxes (for example, David was required to but never filed a tax return for year 2012), David would also have to be subject to a possible failure to file and failure to pay penalty.
Closing Letter (906 Letter)
Typically, within one to three years from the beginning of the submission, this monstrosity comes to an end. As a result, the Internal Revenue Service will send the applicant a 906 closing letter.
By submitting a signed closing letter back to the Internal Revenue Service, the applicant has acknowledged the penalty, and agrees to everything the IRS has required from him or her in the submission.
Presumably, once the closing letter is signed, the IRS puts the matter to rest. This has many benefits for our clients who might've waffled between the streamlined program and OVDP, but had the following issues:
In other words, for all intents and purposes — the matter is over.
Opt-Out
For some people, the chances of going streamlined and being taken to task on willful versus non-willful is too much to bear. At the same time, the thought of paying a 27.5% penalty or 50% penalty solely because they were risk-averse against submitting a streamlined application when the IRS still refuses to publish a clear-cut definition of the term willful is absurd.
As a result, instead of signing the closing letter the applicant agrees to opt-out. In an opt-out situation, the applicant still maintains the opportunity to stay "protected" under the program. At the same time, the taxpayer disagrees with the penalty amount and would rather allow the Internal Revenue Service to audit him or her in order to try to get the penalty reduced.
Oftentimes, the IRS may reduce the penalty depending on the facts and circumstances presented by the taxpayer. But, it has to be noted and considered that the IRS can also increase the penalty.
Nevertheless, the mere fact that the IRS may issue higher penalties (which is not common when the facts support the taxpayer's opt out position) should not be enough to dissuade the taxpayer from an opt out when they firmly believe they can achieve a better result.
Even the IRS has published memoranda wherein the IRS provides that for some individuals the penalties are absolutely lopsided and and opt-out should not be held negatively against taxpayer.
OVDP and IRS Offshore Voluntary Disclosure
We hope this helped summarize the more pressing questions we get from new clients.
Please feel free to visit our International Tax Library to research other topics we have written about.
In addition, if you'd like to read a more comprehensive summary regarding the different programs you may find our IRS offshore voluntary disclosure program options summary helpful to you.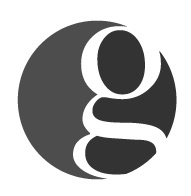 Golding & Golding: Our International Tax Lawyers practice exclusively in the area of
IRS Offshore & Voluntary Disclosure
. We represent clients in 70 different countries. Managing Partner, Sean M. Golding, JD, LL.M., EA and his team have represented thousands of clients in all aspects of IRS offshore disclosure and compliance during his 20-year career as an Attorney. Mr. Golding's articles have been referenced in such publications as the
Washington Post, Forbes, Nolo and various Law Journals nationwide
.
Sean holds a Master's in Tax Law from one of the top Tax LL.M. programs in the country at
the University of Denver
, and has also earned the
prestigious Enrolled Agent credential
. Mr. Golding is also a
Board Certified Tax Law Specialist Attorney
(A designation earned by Less than 1% of Attorneys nationwide.
)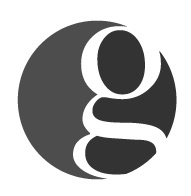 Latest posts by International Tax Lawyers - Golding & Golding, A PLC (see all)