International Tax Avoidance (2018) – IRS Overseas Investment Traps
International Tax Avoidance (2018) – IRS Overseas Investment Traps
IRS Tax Avoidance is the concept of trying to reduce or minimize your U.S. tax liability by properly developing investment and tax management strategies that put you in the best possible tax position possible.
International Tax Avoidance
In and of itself, moving money offshore to invest in high-yield investments and other offshore/foreign accounts is not illegal. Investing your money into foreign assets is a perfectly legitimate tax avoidance strategy.
The problem lies in situations in which a person invests offshore with the idea that putting their money into a certain account or keeping shifting money into various tax haven countries will somehow avoid IRS tax or other detection – this is when proper tax avoidance becomes "improper" tax evasion or tax fraud.
Moreover, with the recent enforcement of various international tax laws (FBAR, FATCA, PFIC Reporting, Criminal Tax) as well as renewed interest in international reporting form penalty issuance, the IRS is much more ammunition available to try and find you.
The two most notable weapons used by the IRS to enforce international tax issues are FATCA and FBAR.
FBAR aka FinCEN 114
FBAR is the Report of Foreign Bank and Financial Account Form. It is an electronic form which is required to be filed each year at the time a tax return is being filed (even if you are not required to file a tax return, if you are a "U.S. Person."  Unlike Form 8938, it is not filed alongside your tax return, but rather submitted separately — directly to the Department of Treasury and it must be filed online.
Any person who has more than $10,000 in overseas bank accounts or other financial accounts in annual aggregate (ownership, joint-ownership, or signature authority) may have to file the form. The two most important aspects keep in mind is that the $10,000 does not have to be yours, and the $10,000 is an annual aggregate.
Reporting Offshore Money
You may have a joint account with another person, and/or may simply have signature authority over other foreign accounts. Nevertheless, you are still required to file the form when you meet the threshold requirement. Essentially, if the money is any way associated to you, either by ownership, co-ownership or signature authority – you are required to file the form.
**As with anything involving the IRS, there are exceptions, exclusions, and limitations that you should discuss with an experienced FBAR Lawyer before submitting anything directly to the IRS.
Annual Aggregate Total
It is important to note, that you do not have to have $10,000 in a single account to meet the threshold requirement. You may have $3,000 in each of five separate accounts, which means you have met the $10,000 threshold requirement and are therefore required to report all five accounts on the FBAR.
Oftentimes, both individuals and practitioners get confused that the threshold is $10,000 per account — it isn't. 
FATCA Disclosure
FATCA is the Foreign Account Tax Compliance Act. It is a newly enforced law that most people believe would have been done away with once the recent president came to office – but unfortunately, that never came to fruition. As a result, FATCA is still on the books.
It is a law involves reciprocal reporting of US account holder information between the United States and more than 110 different countries that have signed FATCA Agreements (aka IGA, Intergovernmental Agreements). More than 300,000 Foreign Financial Institutions (FFIs) have also agreed to report information to the IRS — and even some FFI's that are in countries with no IGA.
It is very important to note that the United States only has tax treaties with around 60 countries (excluding estate tax treaties) but has entered into about 113 FATCA Agreement. Thus, just because the reporting country has not entered into an income tax treaty with the United States, chances are the country may have entered into a FATCA/IGA Agreement.
Already Out of Offshore Compliance?
If you are already out of tax compliance with the IRS for prior years involving foreign and offshore accounts, assets, investments, income, etc., one of the best methods for safely getting into compliance is through the IRS offshore voluntary disclosure programs.
Golding & Golding, A PLC
We have successfully represented clients in more than 1000 streamlined and voluntary disclosure submissions nationwide, and in over 70-different countries.
We are the "go-to" firm for other Attorneys, CPAs, Enrolled Agents, Accountants, and Financial Professionals across the globe.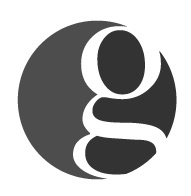 Golding & Golding: Our international tax lawyers practice exclusively in the area of
IRS Offshore & Voluntary Disclosure
. We represent clients in 70+ different countries. Managing Partner Sean M. Golding is a
Board-Certified Tax Law Specialist Attorney
(a designation earned by < 1% of attorneys nationwide.
). He leads a full-service offshore disclosure & tax law firm. Sean and his team have represented thousands of clients nationwide & worldwide in all aspects of IRS offshore & voluntary disclosure and compliance during his 20-year career as an Attorney.
Sean holds a Master's in Tax Law from one of the top Tax LL.M. programs in the country at
the University of Denver
. He has also earned the prestigious
IRS Enrolled Agent credential
. Mr. Golding's articles have been referenced in such publications as the
Washington Post, Forbes, Nolo, and various Law Journals nationwide
.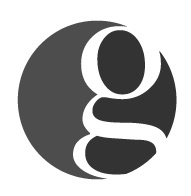 Latest posts by Golding and Golding, Board-Certified Tax Law Specialist (see all)