International Tax Attorney San Diego – IRS Offshore Disclosure San Diego
International Tax Attorney San Diego (California): The IRS Offshore Compliance Lawyers at Golding & Golding represent clients nationwide and worldwide in all aspects of International Tax & IRS Offshore Voluntary Disclosure.
We have helped numerous clients throughout San Diego and statewide with FBAR Penalties, FATCA Reporting, OVDP, Streamlined Reasonable Cause, PFIC, CFC and other complex international tax compliance matters.
Offshore Voluntary Disclosure
Offshore Voluntary Disclosure is a highly niched area of law that combines Legal Advocacy and Tax Analysis, with Tax Return Preparation. It also required a strong background in IRS Audit and Trial/Litigation experience,
We are one of the few firms worldwide that focuses their entire law practice on IRS Offshore Voluntary Disclosure.  As such, we are frequently retained by clients, CPAs, and Attorneys throughout California statewide to represent clients in:
OVDP

Streamlined Domestic Offshore Procedures

Streamlined Foreign Offshore Procedures
FBAR Penalty Mitigation

FATCA Reporting

International Tax Audits

International Tax Litigation
We are Very Experienced in OVDP & Streamlined
IRS Offshore Voluntary Disclosure is ALL we do. While our lead partner, Mr. Golding has been practicing law for more than 18 years as an attorney, and has extensive experience in complex, high-stakes Eggshell Audits, Reverse Eggshell Audits, Criminal and Civil Litigation, we limit our practice exclusively to IRS Offshore Voluntary Disclosure.
We have successfully handled several hundred OVDP and Streamlined Disclosure cases.
We are the OVDP Attorneys that other CPAs, Attorneys (and even current and former IRS personnel) contact when they need help.
How to Find and IRS Offshore Disclosure Lawyer
Here are a few tips to help you find an experienced IRS Offshore Voluntary Disclosure lawyer:
1. Research OVDP Before Contacting an Attorney
Spend lots of time reading quality articles (if you have the time) from our firm and other firms that specialize in OVDP.  Avoid fear-mongering sites and general tax practitioners. We have several free resources available on our site, which you can find on our FAQ page.
You should read as many of these articles as you can, so you can get a solid understanding of the OVDP 'program' and the submission process.
2. Check if 

Your

 Attorney has 

Advanced 

Tax Credentials 
International tax law, and especially offshore voluntary disclosure is very complex. There are many components to an offshore disclosure, including the tax aspect, the accounting aspect, the legal aspect, and the potential audit or litigation aspect.
Nearly all the top attorneys in this field who focus exclusively on International Tax, and who handle OVDP regularly, have an advanced Tax Law Degree (LL.M.) and hold either a CPA or EA designation.
If an attorney is an experienced attorney practicing in this field, it is almost a prerequisite to have both an advanced degree such as an LL.M (which is a Master's of Tax Law) and either a CPA designation or Enrolled Agent ("EA") designation (an EA is the Highest Credential awarded by the IRS).
What is an IRS Enrolled Agent (EA)

?
An Enrolled Agent (EA) is the highest tax credential awarded by the IRS.
*The EA exam is very difficult, which is why the credential is not well-known. It requires a person to pass three (3) different exams (Individual Tax, Business Tax, and Ethics) during three different sessions on three different days, as well as take more than 72 hours of Continuing Education over 3-years.
Many Attorneys have tried taking the EA exam, but failed the exam due to the fact that they just do not have the tax knowledge necessary to pass all three (3) portions.
Why Use an Attorney with an EA and LL.M. (Masters in Tax)

?
It takes this type of Legal and Tax background to be able to properly vet out your case. If your attorney does not have this experience, then who is properly evaluating your case? Sure, they may tell you your case seems easy — but that is because they do not know any better. It's just not worth the risk.
Click here for a case study example of what happens when you retain inexperienced counsel in OVDP.
3. Interview 

Both

 the Attorney & CPA/EA if the Attorney is Not a CPA or EA
This is not the time to be bashful. 
OVDP is a complex and comprehensive undertaking. Ask the Attorney for specifics, such as:
The number of OVDP cases they have handled on their own;

Whether or not they have ever handled an OVDP Opt-Out; and

Multiple examples of penalty reductions, PFIC Elections, and other penalty reduction strategies they have used in the past.
Ask them the hard questions during the interview, and if they stumble or falter during their explanations, move onto the next Attorney.
4. Opt-Out Experience is Important
Usually, you do not know if you are going to opt-out until the end of the OVDP process — which is not the time to learn your Attorney has about as much experience with OVDP that you do.
We are one of the only firms that has successfully represented clients in OVDP Opt-outs, and at times have reduced the OVDP penalty to below what the Streamlined Penalty would have been.
Click Here for a recent OVDP Opt-Out, in which we were substituted into the case as counsel after one of these unqualified firms  baited the clients with artificially low fees and put the clients into serious financial jeopardy. We successfully reduced an OVDP penalty by 85% and achieved a lower penalty than the client would have received under the Streamlined Program.
Then…Watch Out For 

OVDP Scams
Once you have vetted out the case, beware of these common OVDP Scams:
The Attorney Fees are Artificially Deflated
In order to properly complete an OVDP or Streamlined Application, it takes time. And time, cost money. Yes, you can go to a junior attorney and pay a significantly reduced fee, or a very senior attorney with no real interest in your case —  but you typically get what you pay for.
In these types of situations, the client normally comes to us after having paid an artificially low fee to an inexperienced attorney, and realizes the following:
The Attorney selected the least expensive CPA they could find to handle the tax returns;

The CPA did not seem to understand the tax laws of the particular country; and

The Attorney has "no idea" about how the tax returns were prepared.
The Attorney Used to Work for the IRS…
This is another one of those sales pitches to be cautious of. 
Working in the Offshore Disclosure Department of the IRS as a Senior Attorney or as an IRS Trial Attorney may be valuable experience. Anything less is just smoke and mirrors being used to divert you from the fact that the Attorney lacks OVDP Attorney experience.
The OVDP department of the IRS has its own set of rules, policies and procedures – it operates much differently than the rest of the IRS. 
You need an Attorney experienced in OVDP. 
The Attorney Has 

No Litigation

 Experience Representing Their Own Clients
While we are not fans of litigating unless necessary, our Attorneys have litigated highly complex cases. Mr. Golding has represented thousands of clients in many complex cases throughout his nearly 20-year law career. He has successfully avoided criminal prosecution for clients in Tax, Business and Corporate matters.
Mr. Golding has represented clients facing prosecution, and on many occasions facilitated all charges being dropped. We have also handled many complex Audits, including Eggshell audits and Reverse Eggshell Audits, without a single client being referred to prosecution.
This experience helps up to best represent our clients. Without experience litigating on behalf of their own clients in court, many newer attorneys or attorneys without any litigation experience are lost (along with you) when the IRS decides to push back.
Are They Selling You on Streamlined, When You Were Willful?
The IRS is clear: If you were willful at all, then you cannot qualify for the IRS Streamlined Program. There are no exceptions for people who were only willful for a year or two, and no exceptions for people who only failed to report "small" amounts of income. We find it reprehensible that there are other attorneys intentionally putting potential clients in serious financial risk, as well as harm's way for a potential IRS Criminal Investigation, by pushing them into Streamlined when they know the client was willful.
Once you submit to the Streamlined Program, you can not thereafter submit to OVDP. 
If a person is willful, they do not qualify for Streamlined or Reasonable Cause. It doesn't matter whether it was 1-year, 5-years or 10-years worth of non-compliance.
**While the extent of the willfulness penalties might be mitigated through an OVDP Opt-Out, you should never submit a reasonable cause letter or streamlined submission if you were willful. This is especially true, since the IRS has begun auditing Streamlined Submissions.
It is not their money or their freedom on the line – it is yours, so be careful…
Golding & Golding, A PLC 
At Golding & Golding, we have successfully handled numerous OVDP (Offshore Voluntary Disclosure Program) and IRS Streamlined Program applications for individuals and businesses around the globe with outstanding unreported foreign accounts ranging from $50,000.00 to nearly $40,000,000.00 in a single disclosure.
We Take OVDP Representation Very Seriously
We are passionate about representing individuals in offshore voluntary disclosure matters, and feel horrible when a client calls us after having hired an inexperienced Attorney or CPA who either did a sloppy job, charged them more money than they agreed upon, and/or is overall not providing the level of representation a person deserves.
We Can Help You.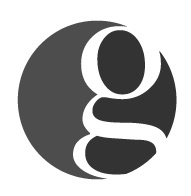 Golding & Golding: Our International Tax Lawyers practice exclusively in the area of
IRS Offshore & Voluntary Disclosure
. We represent clients in 70 different countries. Managing Partner, Sean M. Golding, JD, LL.M., EA and his team have represented thousands of clients in all aspects of IRS offshore disclosure and compliance during his 20-year career as an Attorney. Mr. Golding's articles have been referenced in such publications as the
Washington Post, Forbes, Nolo and various Law Journals nationwide
.
Sean holds a Master's in Tax Law from one of the top Tax LL.M. programs in the country at
the University of Denver
, and has also earned the
prestigious Enrolled Agent credential
. Mr. Golding is also a
Board Certified Tax Law Specialist Attorney
(A designation earned by Less than 1% of Attorneys nationwide.
)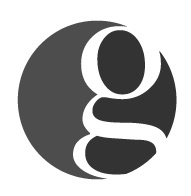 Latest posts by International Tax Lawyers - Golding & Golding, A PLC (see all)