Inheritance Tax (Fundamentals of Foreign Estates & U.S. Inheritance)
Unfortunately, you recently learned that your grandma back in Spain passed away at the young age of 95.
She was a very sweet and warn person, and with your parents' blessing (because who wants to deal with that inter-family drama) — she left you the bulk of her estate and a sizable inheritance.
Inheritance Tax
Even though your grandma was frugal, luckily her best friend was a former investment banker and in-between playing Mahjong and taking sips of Dubonnet on the rocks (at least that is how my Grandma did it), your Grandma's buddy gave your Grandma great investment advice (which uncharacteristically, she followed)
The result: $3 million sitting in multiple bank accounts, investment accounts, CDs and rental homes.
*For those of you familiar with our site, I often use Grandmas as an example. And why not? They are usually the best person in your life (at least mine was), generous, and kind.
Inheritance Tax Example
Common issues with Inheritance and Tax:
What is Inheritance Tax?

What is Estate Tax?

What is Death Tax?

Is Inheritance Taxable?

Do I Pay Tax on Foreign Inheritance?

How Much in Inheritance Tax?
A Basic Quick Inheritance Summary
At the federal level (state rules vary), there is no inheritance tax and the "recipient" is not taxed, the estate is. There is an estate tax for U.S. persons on their worldwide assets, or foreign persons with U.S. Situs, but not a foreign person with foreign situs.
In other words if a U.S. person inherits foreign money, from a foreign person, there is no estate tax – but there is some reporting due.
While you do not pay tax on the foreign inheritance, you may pay income tax at a later date, if the inheritance generates income — and the amount of income will vary based on the type of income, and your progressive tax rate.
*Foreign Person rules are different for estate tax vs. income tax.
Let's Use an Example
The assets your grandma left you generate income to the tune of $200,000 per year — which means, you can now drop out of medical school (without telling your parents until you are firmly footed in your next career) and pursue your dream of becoming the next Broadway sensation.
Step 1: Do You Report the Gift?
Yes. You received more than $100,000 in a single year, from a foreign person (Grandma was not a U.S. Person). Therefore, you report the gift on Form 3520. The form is pretty simple (at least for gifts/inheritance from individuals).
Step 2: Do You Report the Account?
Yes. Since now you have multiple accounts under your name (Grandma did not have a foreign corporation or other entity) you report the accounts as your own, and when it comes tax time, you file the following:
Schedule B

Form 8938

FBAR

Possibly Form 8621 if there were mutual funds.

Other potential reporting depending on various factors
Step 3: Do You Report the Income?
Yes. The income is yours, so now you have to report it as your own. The U.S. taxes on worldwide income, so all the income is fair-game.  If your income is being taxes overseas already, you may qualify for a foreign tax credit to reduce to eliminate any U.S. tax liability.
What if You Never Reported it Before?
If you received the inheritance a few years ago for example but never reported it, you are already out of compliance and may consider getting into the compliance using the IRS Voluntary Disclosure options before the IRS finds you. Otherwise, the U.S. Government may try to take a (large) piece of the money your grandma left you — and that would not make your grandma happy, since she always distrusted big government.
What Can You Do?
Presuming the money was from legal sources, your best options are either the Traditional IRS Voluntary Disclosure Program, or one of the Streamlined Offshore Disclosure Program.
We Specialize in IRS Voluntary Disclosure
We have successfully handled a diverse range of IRS Voluntary Disclosure and International Tax Investigation/Examination cases involving FBAR, FATCA, and high-stakes matters for clients around the globe.
Golding & Golding, Board-Certified Tax Law Specialist Team
Golding & Golding represents clients worldwide in over 70-countries exclusively in Streamlined, Offshore and IRS Voluntary Disclosure matters. We have successfully completed more than 1,000 streamlined and voluntary disclosure submissions.
We are the "go-to" firm for other Attorneys, CPAs, Enrolled Agents, Accountants and Financial Professionals worldwide.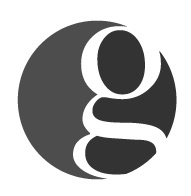 Golding & Golding: Our international tax lawyers practice exclusively in the area of
IRS Offshore & Voluntary Disclosure
. We represent clients in 70+ different countries. Managing Partner Sean M. Golding is a
Board-Certified Tax Law Specialist Attorney
(a designation earned by < 1% of attorneys nationwide.
). He leads a full-service offshore disclosure & tax law firm. Sean and his team have represented thousands of clients nationwide & worldwide in all aspects of IRS offshore & voluntary disclosure and compliance during his 20-year career as an Attorney.
Sean holds a Master's in Tax Law from one of the top Tax LL.M. programs in the country at
the University of Denver
. He has also earned the prestigious
IRS Enrolled Agent credential
. Mr. Golding's articles have been referenced in such publications as the
Washington Post, Forbes, Nolo, and various Law Journals nationwide
.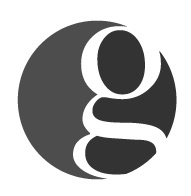 Latest posts by Golding and Golding, Board-Certified Tax Law Specialist (see all)