If You Are Rejected From Streamlined, Can You Submit To OVDP?
If You Are Rejected From Streamlined, Can You Submit To OVDP?
Typically, if a person is rejected from the IRS Streamlined Disclosure Program, they cannot go OVDP. Why? Because if you are rejected from OVDP, it is typically one of the following:
– The IRS does not believe you are non-willful;
– A Foreign Financial Institution may have already reported your Information to the IRS;
– The IRS is mounting a Civil or Criminal Audit against you.
Streamlined Rejections are on the Rise
With the introduction and enforcement of FATCA (Foreign Account Tax Compliance Act), more than 300,000 Foreign Financial Institutions (FFI) are agreeing to report US account holder information to the IRS. What is very important to remember is that the IRS is the final determining governmental agency when it comes to whether or not you are granted access into the Streamlined Program.
The idea behind Streamlined is that you are trying to beat the IRS to the punch by providing information regarding undisclosed offshore and foreign accounts that the IRS does not yet have.
Therefore, if either a Foreign Financial Institution, or anybody else beats you to the punch and reports the information to the IRS, chances are you will be denied from the program even if the IRS has not initiated a criminal or civil tax investigation.
Why Can't I Go OVDP?
Because you only get one shot. The IRS does not let you waffle between the different programs to determine which way to go. For example, you cannot first try to submit to the Streamlined Program in order to obtain a 5% penalty or penalty waiver, get rejected by the IRS, and then turn around and submit to the OVDP.
If that was the case, everybody would submit to the streamlined program first – and that is not the idea behind the IRS Offshore Amnesty Programs.
Streamlined – Additional Facts vs. Streamlined Rejection
Sometimes, the IRS may reject your streamlined certification simply because you did not provide enough facts or sufficient facts regarding non-willfulness. This is a major problem we see when individuals try to submit themselves, or when they use newer, less experienced attorneys who don't understand how to present a non-willfulness certification.
The idea is to provide sufficient information to meet the non-willfulness standard without providing too much information that could lead an IRS agent to believe that you are actually willful.
For example, we have had multiple people come to us after their initial submission was rejected solely because the facts made it seem that the individual was willful but regretful. This is not necessarily true, but the way the certification was written gave that impression.
On each occasion, we were able to work with the IRS to resolve the matter.
Streamlined Rejection – What Now?
If you are streamlined disclosure was outright rejected, it is very important to understand that it is not the end of the world.  It does not mean that the IRS Special Agents are going to show up at your house ,or that your subject to criminal investigation.
Rather, the result is that you are now somewhat limited in your options for IRS Offshore Amnesty, but we definitely highly recommend that you speak with some experienced offshore disclosure wears to get a better idea of what the next steps may be, and what proactive or defensive steps you can take in moving forward.
Are You Already Under Investigation?
Sometimes, our imagination gets the better of us. But sometimes, you may be in your presumption that the IRS has already initiated an investigation-even if they're not contact you directly.
It is becoming more and more clear that the IRS, Department of Justice and the U.S. Government as a whole have made Federal Tax Crimes involving Tax Evasion and Tax Fraud that involve Foreign Income and Offshore Accounts a key enforcement priority.
Typical IRS Criminal Tax Investigations include:
Offshore Tax Evasion

Offshore Tax Fraud

Offshore Money Laundering

Offshore Structuring
If you committed one of these types of Offshore Tax Crimes and are audited by the IRS, you have to be very careful. That is because you may not know the extent of the information the IRS already has against you, which may lead to a referral to the Criminal Investigation Division (CID) of the IRS.
Moreover, when an IRS Audit ends and depending on the strategies or tactics used by the specific agent who examined you,an IRS Investigation or inquiry by the IRS Fraud Division may start before you even know it.
The following is a brief summary of the common key tactics the IRS may use in trying to build a case against you, and/or moving your civil audit to a criminal investigation.
Contacting Your Bank Manager
It is safe to say the IRS would have no legitimate reason for speaking with the manager at the bank that you currently use, unless the IRS is trying to build a case against you.
Otherwise, why would the Internal Revenue Service take the time to go visit your bank manager? Oftentimes, when the IRS agent visits your bank manager, it is to begin comprehensive research on issues such as transfers, moving money offshore, and other matters related to your bank account.
They may want to know how often you come to the bank, and how often you request cash as opposed to other transfers. They may also want to know if there any other non-primary individuals on the account, accessing your information and if there are other accounts that the IRS may not know about yet.
Showing up at Your Home, Unannounced
When a person is not cooperating with the IRS, or consistently avoids appearing before the IRS, the IRS can get frustrated. One way the IRS relieves its frustration is by visiting by a person's residence to try to put pressure on them.
This can be done for two main reasons: The first reason is to put some pressure on the individual to let them know that the IRS is aware of where person lives and that the situation is not going away so quickly. Second, is so the IRS can monitor how the person reacts after the IRS appears at their home. For example, as a result of the IRS visiting their home unannounced, in a person begins making significant transitions or transfers of money from one location or account to another – it may help the IRS pursue a criminal investigation.
Showing up at your Employment or Place of Business
This is a little more intense, and is usually not protocol unless a person owns their own business. We have had many clients tell us, in the pre-criminal investigation phase that the IRS showed up at their place of business to ask themselves – and other employees – various questions.
Of course, other individuals at the place of employment not required to speak to the IRS if they are not under subpoena or summons. Nevertheless, oftentimes people are so scared that when the IRS approaches, that they feel like they have to answer the question — and do. The employees mistakenly believe that by simply answering the questions it will make it go away – usually, the reverse happens and it just gives the IRS more ammunition to go after you.
Sudden Stopping of Communication From the IRS
If you are ever in an audit and the audit ends, but you are unable to obtain a closing letter or any other documentation from the IRS it may be cause for concern. That is because when a civil audit is stopped either abruptly (or with a little more tact), before it seems like the audit is complete, it is because the IRS agent believes there is a criminal issues
In a civil situation, the IRS is absolutely prohibited from asking further questions. That is because in a criminal setting, a person has a right against self-incrimination. A civil audit is not a criminal investigation, and therefore the agent does not have the right to ask criminal type questions.
Interviewing your CPA
If the IRS believes the CPA has information regarding a potential criminal tax matter, the IRS will send them a summons and bring their own "court reporter" with them to a question-and-answer session.
While the CPA has the right to counsel, it is important to understand that if the IRS is taking these types of actions against people on your behalf, then chances are the IRS is at least trying to put together all the evidence he can to determine whether there may be a criminal issue at play.
Contact Us Today, We Can Help You!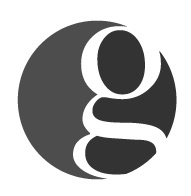 Golding & Golding: Our International Tax Lawyers practice exclusively in the area of
IRS Offshore & Voluntary Disclosure
. We represent clients in 70 different countries. Managing Partner, Sean M. Golding, JD, LL.M., EA and his team have represented thousands of clients in all aspects of IRS offshore disclosure and compliance during his 20-year career as an Attorney. Mr. Golding's articles have been referenced in such publications as the
Washington Post, Forbes, Nolo and various Law Journals nationwide
.
Sean holds a Master's in Tax Law from one of the top Tax LL.M. programs in the country at
the University of Denver
, and has also earned the
prestigious Enrolled Agent credential
. Mr. Golding is also a
Board Certified Tax Law Specialist Attorney
(A designation earned by Less than 1% of Attorneys nationwide.
)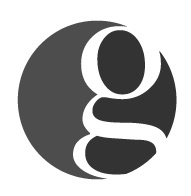 Latest posts by International Tax Lawyers - Golding & Golding, A PLC (see all)