IRS Voluntary Disclosure to Report Foreign Accounts or Income | Golding & Golding
The following is a summary of the different Offshore Voluntary Disclosure Programs, including:
OVDP

Streamlined Compliance

Reasonable Cause

Quiet Disclosure
No matter where you reside, it is very important to ensure that if you are required to file a U.S. tax return, that you do so timely, and on an annual basis. The failure to file a tax return or pay outstanding tax liabilities may result in devastatingly high penalties – ranging from a warning letter all the way up to tax liens, tax levies, seizures, and criminal investigations.
Voluntary Disclosure
Offshore Voluntary Disclosure Tax law is very complex. There are many aspects that go into any particular tax calculation, including the legal status, marital status, business status and residence status of the taxpayer.
When Do I Need to Use Voluntary Disclosure?
Voluntary Disclosure is for individuals, estates, and businesses who are out of compliance with the IRS and Dept. of Treasury. What does that mean? It means that if you are required to file a U.S. tax return and you don't do so timely, then you are out of compliance.
If the IRS discovers that you are out of compliance, you may become subject to extensive fines and penalties – ranging from a warning letter all the way up to tax liens, tax levies, seizures, and criminal investigations. To combat this, you can take the proactive approach and submit to Voluntary Disclosure.
Golding & Golding – Offshore Disclosure
At Golding & Golding, we limit our entire practice to offshore disclosure (IRS Voluntary Disclosure of Foreign and U.S. Assets). The term offshore disclosure is a bit of a misnomer, because the term "offshore" generally connotes visions of hiding money in secret places such as the Cayman Islands, Bahamas, Malta, or any other well-known tax haven jurisdiction – but that is not the case.
In fact, any money that is outside of the United States is considered to be offshore; the term offshore is not a bad word. In other words, merely because a person has money offshore (a.k.a. overseas or in a foreign country) does not mean that money is the result of ill-gotten gains or that the money is being "hidden." It just means it is not in the United States. Many of our clients have assets and bank accounts in their homeland countries and these are considered offshore assets and offshore bank accounts.
The Devil is in the Details…
If you do have money offshore, then it is very important to ensure that the money has been properly reported to the U.S. government. In addition, it is also very important to ensure that if you are earning any foreign income from that offshore money, that the earnings are being reported on your U.S. tax return.
It does not matter whether your money is in a country that does not tax a particular category of income (for example, many Asian countries do not tax passive income). It also does not matter if you are a dual citizen and/or if that money has already been taxed in the foreign country.
Rather, the default position is that if you are required to file a U.S. tax return and you meet the minimum threshold requirements for filing a U.S. tax return, then you have to include all of your foreign income. If you already paid foreign tax on the income, you may qualify for a Foreign Tax Credit. In addition, if the income is earned income – as opposed to passive income – and you meet either the Bona-Fide Resident Test or Physical-Presence Test, then you may qualify for an exclusion of that income; nevertheless, the money must be included on your tax return.
What if You Never Report the Money?
If you are in the unfortunate position of having foreign money or specified foreign assets that should have been reported to the U.S. government, but which you have not reported —  then you are in a bit of a predicament, which you will need to resolve before it is too late.
As we have indicated numerous times on our website, there are very unscrupulous CPAs, Attorneys, Accountants, and Tax Representatives who would like nothing more than to get you to part with all of your money by scaring you into believing you are automatically going to be arrested, jailed, or deported because you have unreported money. While that is most likely not the case (depending on the facts and circumstances of your specific situation), you may be subject to extremely high fines and penalties.
Moreover, if you knowingly or willfully hid your foreign accounts, foreign money, and offshore assets overseas, then you may become subject to even higher fines and penalties…as well as a criminal investigation by the special agents of the IRS and/or DOJ (Department of Justice).
Golding & Golding, A PLC
We have successfully represented clients in more than 1,000 streamlined and voluntary offshore disclosure submissions nationwide and in over 70-different countries. We have represented thousands of individuals and businesses with international tax problems.
We are the "go-to" firm for other Attorneys, CPAs, Enrolled Agents, Accountants, and Financial Professionals across the globe.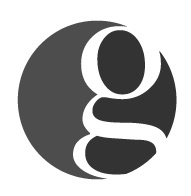 Golding & Golding: Our international tax lawyers practice exclusively in the area of
IRS Offshore & Voluntary Disclosure
. We represent clients in 70+ different countries. Managing Partner Sean M. Golding is a
Board-Certified Tax Law Specialist Attorney
(a designation earned by < 1% of attorneys nationwide.
). He leads a full-service offshore disclosure & tax law firm. Sean and his team have represented thousands of clients nationwide & worldwide in all aspects of IRS offshore & voluntary disclosure and compliance during his 20-year career as an Attorney.
Sean holds a Master's in Tax Law from one of the top Tax LL.M. programs in the country at
the University of Denver
. He has also earned the prestigious
IRS Enrolled Agent credential
. Mr. Golding's articles have been referenced in such publications as the
Washington Post, Forbes, Nolo, and various Law Journals nationwide
.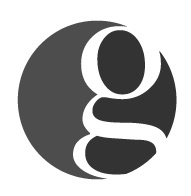 Latest posts by International Tax Lawyers - Golding & Golding, A PLC (see all)