How Do FBAR Attorneys Help with Foreign Account Disclosure?
What Does an FBAR Attorney do?
FBAR reporting is part of IRS offshore disclosure, and the Internal Revenue Service has developed many different offshore voluntary disclosure program options for individuals who have not properly reported their foreign accounts.
IRS Offshore Disclosure Programs are designed to bring individuals, businesses, and estates into compliance for prior-year failures to report the foreign accounts on forms such as an FBAR and/or Form 8938 – as well as numerous other IRS International Reporting Form.
An FBAR Attorney is a person who focuses their entire practice (or should be focusing their entire practice) on offshore disclosure. They are not tax resolution professionals, they are not general tax practitioners, or even general international tax practitioners.
Rather, they have devoted their legal practice into working with individuals from across the globe in getting into a far reporting position.
Typically, your FBAR attorney should have the following qualifications:
At least 15 years of experience
An advanced masters of tax law degree (LL.M.)
Additional certification as either an Enrolled Agent or CPA
FBAR Attorney
An FBAR Attorney is a tax professional who focuses on developing strategies for IRS Amnesty of unreported foreign accounts. At Golding & Golding, we focus our entire tax law practice on FBAR related issues, including:
FBAR – More than Reporting Foreign Accounts
While one of the main aspects of the FBAR is reporting foreign accounts, the FBAR is much more than that. It goes much further than just reporting foreign accounts. It also involves the reporting of various other items, which an individual may not consider a foreign account – this is where the problems begin.
FBAR – Foreign Account Reporting
The FBAR is the Report of Foreign Bank and Financial Account form. It is required to be filed by any individual who is considered a US person. The US person must meet the threshold required element of having more than $10,000 in foreign account (s) on any given day of the year.
It does not matter whether the individual owns the money, co.-owns the money in a joint account, or merely has signature authority over the foreign money. While these factors will help determine what the penalty (if any) may be – it does not impact the reporting requirement.
The only main issue that impacts the foreign reporting requirement is whether the individual has more than 25 accounts – and therefore would have to follow different protocols when reporting the accounts on an FBAR
FBAR – Three (3) Main Issues we come across
The IRS does little to remove the confusion surrounding the reporting of foreign "accounts" on an FBAR. When it comes to reporting there are three main concerns or inconsistencies in reporting we find for many of our clients:
Previously Opened Account
When reporting an FBAR, the IRS and DOT want a snapshot reporting of the highest value on any given day of the year in which the annual aggregate total exceeded $10,000. It does not matter if the account was opened prior to the date a person may have became a US person, such as becoming a US citizen, Green-Card/Legal Permanent Resident or meeting the Substantial Presence Test. While it may impact which penalty mitigation strategy  a person would follow – it does not impact reporting.
Accounts in a "Home Country" or "Country of Citizenship
Just because you are in the United States temporarily on a US visa or Green-Card does not negate the requirement that you file an FBAR – even when the account is in your home country. For example, Michelle is from Hong Kong and has several accounts in Hong Kong. She still is citizen of Hong Kong but a permanent resident of the United States. Even though all of her foreign accounts pre-date her arrival the United States, and all of the accounts are in her country of citizenship – they are not excluded. In other words, she still must report these accounts.
$10,000 Aggregate Total of All Accounts
The reporting requirements are based on an annual aggregate total. It is not whether a person has more than $10,000 in each account, but whether the individual has more than $10,000 in "annual aggregate total" in all foreign accounts combined, on any given day of the year.
Penalties
When a person fails to properly file an annual FBAR statement, and the IRS discovers or uncovers the non-filing, the U.S. Government has the right to penalize the individual for failing to properly file the FBAR.
The law is found in the Internal Revenue Code (aka Tax code) Title 31 USC 5321. This is the code section that authorizes the U.S. government to enforce FBAR penalties against any individual that fails to properly comply with the filing an annual FBAR. As crazy as it sounds, the penalties for your failure to properly file this form are borderline obscene.
Non-Willful
The IRS has the authority to penalize you upwards of $10,000 per violation, per account for violations that were non-willful. In other words, if you didn't even know you were supposed to file the form and report your annual maximum balance on an FBAR statement, the IRS can still penalize you upwards of $10,000 per account, per year.
Sounds absurd, right?
Take this Example: David is a Legal Permanent Resident (Green Card recipient) who relocated to the United States for work when he was 42 years old. David was transferred by his company to the United States initially on an L-1 visa due to his proficiency in science and management. David earned several million dollars during the first 20 years of his career, which he staggered over seven different accounts. These accounts earn about $50,000 in year in passive income.
Under the current state of the law, David could be penalized upwards of $70,000 per year for the six years of unreported FBARs – that is a whopping $420,000 penalty solely because he was unaware of the rule. He will also have to pay taxes, fines and penalties on the unreported income — along with additional fines for unreported FATCA form 8938.
*The reason it is six (6) years instead of three (3) years is due to a nuance in the law statute of limitations which states that when a person has more than $5000 of unreported foreign income, the statute of limitations is expanded from three (3) years to six (6) years.
**The FBAR is only one of several forms David did not file which can lead to additional penalties, including FATCA 3520, 3520-A, 5471, 8621, and FATCA Form 8938.
Willful
If the IRS reserves the power to penalize you $10,000 per violation, per account, per year for a non-willful violation – would you like to take a guess at what the penalty would be if they think you were fraudulent?
Answer: The penalty can reach $100,000 or 50% of the account value – whichever is greater.
Therefore, in a multiyear audit, you could easily be penalized 100% value of the account balances. But, at least you can take some solace in the fact that the IRS has reduced the maximum penalty from 300% down to 100%. In other words, using the six-year statute of limitations explained above, in prior years, the IRS could penalize you 300% value (50% per year, for a total of six years). At least now, the penalty is limited to everything you have…and nothing more.
What is the Legal Standard for Willful and Non-Willful?
Despite the fact that the IRS can levy obscene-level penalties against you, it is also good to know that the IRS has not established a set, bright-line rule (clearly defined test) that you can use to determine whether you are willful or non-willful.
There are not as many cases as you would think that have referenced Willful, Non-Willful with respect to FBARs, but there are some guidelines to keep in mind:
–  Willful does NOT mean Intent or Knowledge: In other words, in order for the IRS to prove willfulness, the IRS does not need to show that you knew you were required to file the FBAR. That would make it too difficult for the IRS – therefore, the IRS has essentially lowered the threshold for themselves to prove Willfulness. This begs the question — what else qualifies as Willful?
– Willfulness Can Mean Willful Blindness: What does Willful Blindness even mean? It means that if you knew that you should have known you were required to file an FBAR, then you could be held to a willful standard. 
Here is an example of Willful Blindness:
* Let's say you were minding your own business and an individual walked up to you and told you they will give you $1 million if you drove their vehicle past a known DEA drug point. Without any question as to why they are offering to pay you this much money to essentially drive a car, you accept the offer and drive the vehicle up-to the checkpoint. Unfortunately, you are unlucky and the car is checked, and the cops discover 200 pounds of uncut cocaine was in the car. You could not argue that you did not know there were drugs in the car (no knowledge), because who pays another person $1,000,000 to drive their car past a drug checkpoint? In other words, you should've known there was something amidst… and by not asking, you are willfully blind.
– Reckless Disregard: Unlike willful blindness, reckless disregard appears to be an even lower standard of willfulness. At least with willful blindness, you should've known to ask, but you knowingly didn't ask…because you didn't want to know. With reckless disregard, according to the IRS, while you may have believed you didn't have a filing requirement, your belief was so "stupid" that the IRS would never believe you are so stupid. Talk about a walking contradiction…
In a recent California District Court decision (Which could still go up on appeal — U.S. vs. Bohanecs) the court relied upon the reckless disregard standard in making its decision – which can be found here. It is important to note that in the Bohanecs, the facts reflected that the Bohanecs were pretty sophisticated…in addition to stupid.
**One very important thing to takeaway from the Bohanecs case, is not just that the threshold to prove willfulness does not require "actual knowledge," but just as important is that even though willful FBAR penalties are essentially criminal nature, since they are not being enforced in a criminal setting, the government was not required to meet the criminal standard of beyond reasonable doubt.
In other words, if the IRS wants to issue you criminal level penalties in a civil setting, they do not have to reach the level or burden of proof required in a criminal setting — and the standard essentially boils down to someone being…stupid.
Put it this way: With the way the IRS is always increasing enforcement of international tax related matters, is it safe to say that if the IRS believes in any way shape or form that you knew, should've known, intentionally blind-to-the-fact, or were just stupid to the fact that you should have been reporting the FBAR, you are probably in for a dogfight with the IRS — because they will presumably try to enforce willful penalties against you.
Get Into Compliance with IRS Offshore Disclosure
IRS Offshore Voluntary Disclosure is an effective method for getting into IRS Tax Compliance.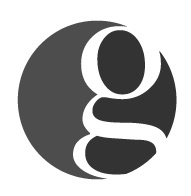 Golding & Golding: Our International Tax Lawyers practice exclusively in the area of
IRS Offshore & Voluntary Disclosure
. We represent clients in 70 different countries. Managing Partner, Sean M. Golding, JD, LL.M., EA and his team have represented thousands of clients in all aspects of IRS offshore disclosure and compliance during his 20-year career as an Attorney. Mr. Golding's articles have been referenced in such publications as the
Washington Post, Forbes, Nolo and various Law Journals nationwide
.
Sean holds a Master's in Tax Law from one of the top Tax LL.M. programs in the country at
the University of Denver
, and has also earned the
prestigious Enrolled Agent credential
. Mr. Golding is also a
Board Certified Tax Law Specialist Attorney
(A designation earned by Less than 1% of Attorneys nationwide.
)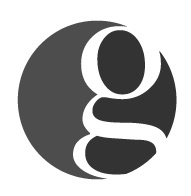 Latest posts by International Tax Lawyers - Golding & Golding, A PLC (see all)