Houston Tax Attorney – Golding & Golding | Board Certified in Tax Law
Houston Tax Attorney: As one of the only law firms nationwide that specializes exclusively in IRS Voluntary Disclosure, we get referred many cases from different areas of the United States. Key areas of representation includes matters involving:
Our IRS Lawyers have worked with thousands of clients across the globe on these and other issues.
Houston Tax Attorney
One area in which we receive many cases is Houston, Taxes. Even though we are based in Irvine, CA, our firm is set up exclusively to handle IRS voluntary disclosure matters worldwide. 
International IRS Tax Attorney Houston
We have represented a number of clients in Houston and the surrounding areas, with all aspects of IRS Offshore and Domestic Voluntary Disclosure matters.
Some recent cases we have handled, include:
Tax Specialist – What is a Tax Specialist?
Tax Specialist: Our team is led by Sean M. Golding, JD, LL.M., EA (A Board Certified Tax Law Specialist).
A Tax Specialist is not just an attorney who markets that they "specialize" in an area of tax law. Rather, a specialist is an attorney who has earned the Board Certified Tax Law Specialist designation (Less than 1% of Attorneys Nationwide). This type of tax has proven an advanced dedication to the area of tax law, and will usually also have earned a Master's of Tax Law
Enrolled Agent vs. Tax Attorney
Enrolled Agent: The IRS Enrolled Agent credential is one of the lesser-known tax credentials available, but one of the most difficult to achieve.  Why? Because the IRS Enrolled Agent exam is a three-part (taken over three days) exam covers a broad range of different tax-related issues.
As provided by the IRS:



An enrolled agent is a person who has earned the privilege of representing taxpayers before the Internal Revenue Service by either passing a three-part comprehensive IRS test covering individual and business tax returns, or through experience as a former IRS employee.




Enrolled agent status is the highest credential the IRS awards. Individuals who obtain this elite status must adhere to ethical standards and complete 72 hours of continuing education courses every three years.




Enrolled agents, like attorneys and certified public accountants (CPAs), have unlimited practice rights. This means they are unrestricted as to which taxpayers they can represent, what types of tax matters they can handle, and which IRS offices they can represent clients before. 
Dually-Licensed Tax Attorney & EA (or CPA)
Dually-Licensed Tax Attorney: When you have a tax issue that is in a specialized area of law, and requires both Tax and Legal Knowledge, you can benefit greatly from hiring a dually-licensed Tax Attorney and Enrolled Agent.
CPA (Certified Public Accountant)
CPA: A Tax Attorney specializes exclusively in Tax Law. An Enrolled Agent specializes exclusively in Tax matters. A CPA is a Certified Public Accountant. Unlike a Tax Lawyer or EA, a CPA does not necessarily handle tax matters. Some CPAs handle, accounting and financial audits – but not tax. Other CPAs serve as CFO (Chief Financial Officers) or use their accounting skills in more financial planning roles.
Only a small percentage of CPAs focus exclusively in Tax.
Attorney-Client Privilege – What is it?
Attorney-Client Privilege: The Attorney-Client privilege is one of the strongest privileges available. The purpose of the privilege to facilitate truth, honesty, and openness between an Attorney and the Client. 
It provides is a very high-level of confidentiality. Generally, unless the client is telling the attorney that he or she is going inflict death or serious bodily injury on another person) the Attorney cannot divulge the information.
Accountant-Client Privilege – What is it?
The Accountant-Client Privilege is not the same. Since the main goal of an Accountant is to prepare taxes, the privilege is not afforded the same level of confidentiality as the Attorney-Client privilege.
It is limited in scope, and does not withstand criminal investigations. In other words, if you divulge information to the CPA and then the U.S. Government pursues a criminal investigation — that information is no longer privileged or protected.
Golding & Golding – Offshore Voluntary Disclosure
Our Managing Partner, Sean M. Golding, JD, LLM, EA  is a Board Certified Tax Law Specialist (Less than 1% of Attorneys Nationwide) earned an LL.M. (Master's in Tax Law) from the University of Denver and is also an Enrolled Agent (the highest credential awarded by the IRS, and authorizes him to represent clients nationwide.)
Mr. Golding and his team have successfully handled several hundred IRS Offshore/Voluntary Disclosure Procedure cases. Whether it is a simple or complex case, safely getting clients into compliance is our passion, and we take it very seriously.
He is frequently called upon to lecture and write on issues involving IRS Voluntary Disclosure.
We represent clients nationwide and worldwide in over 70-Countries
Should I Hire a Tax Attorney?
That depends on you specific facts and circumstances. Please visit our FAQ to learn more.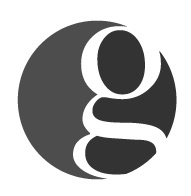 Golding & Golding: Our International Tax Lawyers practice exclusively in the area of
IRS Offshore & Voluntary Disclosure
. We represent clients in 70 different countries. Managing Partner, Sean M. Golding, JD, LL.M., EA and his team have represented thousands of clients in all aspects of IRS offshore disclosure and compliance during his 20-year career as an Attorney. Mr. Golding's articles have been referenced in such publications as the
Washington Post, Forbes, Nolo and various Law Journals nationwide
.
Sean holds a Master's in Tax Law from one of the top Tax LL.M. programs in the country at
the University of Denver
, and has also earned the
prestigious Enrolled Agent credential
. Mr. Golding is also a
Board Certified Tax Law Specialist Attorney
(A designation earned by Less than 1% of Attorneys nationwide.
)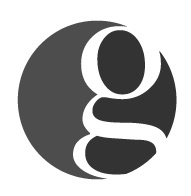 Latest posts by International Tax Lawyers - Golding & Golding, A PLC (see all)