H-1B – U.S Resident Tax Returns under the Substantial Presence Test
The current president  of the United States has a very strong stance on immigration, with members of his team going as far as to state that not only is illegal immigration a problem, but so is "legal immigration."
As such, the President has stated he is going to severely reduce the number of H-1B Visa's available, and overall modify the way the program operates.
Thus, if you happen to be in the United States as a Legal Permanent Resident and/or on a work visa (H-1B, L-1, E-2) – you must be careful.
Why? Because with the number of H-1B visas set to be reduced, competition will be even greater for the limited number of Visas. And, if it turns out you are applying for, or on an H-1B and out of tax compliance with U.S. tax law (or not filed an FBAR), your visa may be revoked and/or not renewed.
H-1B Visa
The H-1B visa is a very common visa for individuals in the tech industry.
We have represented hundreds of clients worldwide under the H-1B visa who work in tech heavy industries throughout San Jose, San Francisco, Seattle, New Jersey, and Texas.
Prior to our current president taking office, it was a very seamless (if not long)  transition from H-1B, to Permanent Resident, and then to citizen — if that was the path an individual wanted to choose. Now, with the H-1B visa program in jeopardy, it is even more important that if you have this visa and want to keep this reason that you remain tax compliance.
It does not seem beyond the current administration to revoke an H1B visa if a person is out of US tax compliance ,and/or refuse to reissue one when a person tries to re-apply for the visa at a future date.
H-1B Visa Tax Compliance
When a person is on an H-1B visa and meets the Substantial Presence Test, they must file a U.S. tax return just as if they were a Legal Permanent Resident or U.S. Citizen. That means that you must report your worldwide income on your U.S. tax return. It does not matter if your accounts are in India and receive tax-free treatment; it does not matter if all the money in the account is in Singapore and was earned before you came to the United States, and it does not matter that you already paid for taxes in Germany on the money.
Rather, if you are considered a U.S. person for "Tax Purposes" you must report your worldwide income. While you generally will receive a Foreign Tax Credit for taxes you have already paid abroad, that does not mean you can simply exclude the income on your U.S. Tax Return – rather, you report your foreign income along, and report the foreign taxes you paid.
Common International Tax Forms:
FBAR (Report of Foreign Bank and Financial Accounts)
FATCA Form 8938 (statement of specified foreign assets)
3520 (receipt of foreign gift or trust distributions)
5471 (at least 10% ownership of a foreign company)
8865 (at least 10% ownership of a foreign partnership)
8621 (Any ownership of a passive foreign investment company)
8621 (ownership of foreign mutual funds)
Out of Compliance?
If you are out of compliance and have not reported your worldwide income and/or filed the above referenced forms regarding foreign money, You may consider entering offshore voluntary disclosure to try and get into compliance before it's too late.
Golding & Golding, A PLC
We have successfully represented clients in more than 1,000 streamlined and voluntary disclosure submissions nationwide and in over 70-different countries.
We are the "go-to" firm for other Attorneys, CPAs, Enrolled Agents, Accountants, and Financial Professionals across the globe.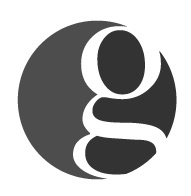 Golding & Golding: Our international tax lawyers practice exclusively in the area of
IRS Offshore & Voluntary Disclosure
. We represent clients in 70+ different countries. Managing Partner Sean M. Golding is a
Board-Certified Tax Law Specialist Attorney
(a designation earned by < 1% of attorneys nationwide.
). He leads a full-service offshore disclosure & tax law firm. Sean and his team have represented thousands of clients nationwide & worldwide in all aspects of IRS offshore & voluntary disclosure and compliance during his 20-year career as an Attorney.
Sean holds a Master's in Tax Law from one of the top Tax LL.M. programs in the country at
the University of Denver
. He has also earned the prestigious
IRS Enrolled Agent credential
. Mr. Golding's articles have been referenced in such publications as the
Washington Post, Forbes, Nolo, and various Law Journals nationwide
.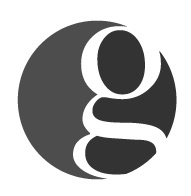 Latest posts by International Tax Lawyers - Golding & Golding, A PLC (see all)