Form 8938 is the Report of Specified Foreign Financial Asset Form, and the FBAR is Report of Foreign Bank and Financial Account Form (aka FinCEN 114). While the forms are similar, and have overlap, they are not identical — and more importantly, not mutually exclusive.
Form 8938 vs. FBAR?
In other words, you may be required to file both forms, for the same Account, in the same year. The failure to timely and properly filing this form may lead to extensive fines and penalties. Moreover, if the IRS believes you were willful, the penalties may far more than you would have ever imagined (upwards of 100% penalty in a multi-year audit).
The FBAR is The Report of Foreign Bank and Financial Account Form. The Form 8938 is Reporting of Specified Foreign Assets. Both of these forms require U.S. Persons to report Foreign Accounts (accounts that are located abroad) to report their accounts.
Each of these forms are different, and each form has different reporting requirements.
Four main issues to remember:
The FBAR & 8938 Forms are not the same

The FBAR & 8938 Forms are not mutually exclusive.

You May Have to file both forms.

If you do not file these forms, the Penalties can be extreme.
The Forms are Not That Bad
When people first learn that they are required to report their Foreign Bank Account, Retirement Account, Investment Account, or Business Account to the IRS and U.S. Government — the first thing that happens is usually a glass of wine (or two) and a night spent Google Searching (Read: Unnecessary Panic). 
By the end of their midnight search, they have come to the conclusion that if it wasn't for FATCA (Foreign Account Tax Compliance Act), they would have not reporting requirement – but this is false.
The reality is, if you determine you have to file a Form 5471 or Form 8621,it can be a very daunting and overwhelming. But the FBAR and FATCA Form 8938 are manageable.
Even before FATCA, there was in IRS rule and requirement to file a report US foreign accounts called FBAR Reporting (Report of Foreign Bank and Financial Account Form) The introduction and enforcement of FATCA is more of a Catalyst for the IRS and U.S. Government's renewal of interest to penalize undisclosed foreign accounts.
The failure to properly file an FBAR report of FATCA Form annually may result in excessive fines and penalties – which is how the IRS and U.S. government motivates you to get into compliance. With the introduction of Customs Holds, Passport Revocations and worse, it is best to remain in compliance with U.S. Law, no matter where you reside.
What is the Foreign Account Reporting Law?
Under current U.S. Tax Laws, Rules and Regulations, there are significant reporting requirements for Individuals, Estates, and Businesses that have foreign accounts. These are individuals who generally fall into the category of being either a U.S. Citizen (accidental or not), Legal Permanent Resident (aka Green Card Holder), or Foreign National subject to US tax under the Substantial Presence Test.
If a person falls into one of these common categories (there are others) and meets certain threshold reporting requirements, then under current U.S. tax law, he or she is required to report their foreign accounts and other foreign money to the US government.
There are two main reporting requirements as follows:
 If it any point during the year a U.S. Person has more than $10,000 in annual aggregate total in foreign accounts (aka accounts outside of the United States) on any day the year, they are reported to report that information annually on an FBAR. It does not matter if the person owns the money, is a joint account holder with a non-US person, or merely has signature authority over the account – they are still required to report. This form is not filed directly with your tax return, but is a separate form that is filed electronically directly to the Department of Treasury.
In addition, starting in 2011 under the new FATCA (Foreign Account Tax Compliance Act) law, individuals may also have a reporting requirement directly on their tax return with Form 8938. Unlike the FBAR, the FATCA form has different threshold requirements that vary depending on whether a person is Married Filing Jointly (MFJ), Married Filing Separate (MFS), or Single. It will also vary depending on whether a person is a U.S. Resident for Foreign Resident. In fact, the threshold requirements for reporting are much higher (aka you must have more money to report) when you reside abroad (outside of the United States).
Getting into Compliance with IRS Voluntary Disclosure 
If you have unreported foreign accounts or offshore income, it is important to get into compliance. One of the fastest and most effective methods for compliance is through one of the IRS Offshore Voluntary Disclosure Programs.
When you are amending your tax returns (or completing them for the first time under the streamlined form program), you should be sure to include all the foreign taxes you paid on a foreign tax credit form 1116 to make sure you receive credit for taxes you paid abroad.
While the credit may not be a dollar-for-dollar credit (the foreign tax credit cannot be used to reduce other U.S. sourced taxed income) it will work to significantly reduce your tax liability.
Use Experienced Counsel
Experienced IRS Offshore Disclosure Representation is crucial for a successful Offshore Disclosure. There are only a handful of Law Firms that focus their entire tax practice on IRS Offshore Voluntary Disclosure (We are one of them!). We have represented several hundred clients in OVDP, Streamlined and Offshore Disclosure. 
You will want to make sure you use an OVDP Attorney who has:
Litigation Experience
IRS Audit Experience

15-20

 years of 

Attorney

 Experience
An advanced Master's of Tax Law Degree (LL.M.); and
Either a CPA or Enrolled Agent (EA) license.
Why? Because you never know how the OVDP or Streamlined submission will go. Sometimes, a person is already under IRS investigation and may not know it. Then, when the person submits to OVDP they are rejected. In this type of situation, you need an Attorney with all the above required experience.
Using a CPA or Junior Attorney with no real experience, is not going to help (and you will then realize why the fees they charged were so low). We know this, because each year we receive many inquiries from clients seeking to retain our services after their initial OVDP or Streamlined junior tax attorney (without the experienced mentioned above) flubbed their submission and made numerous mistakes in the submission process.
Alternatively, once you are in OVDP, you may want to:
Make an MTM Election

Opt-Out

Argue FAQ 55 Penalty Reductions
As a result, for this highly specialized area of law, you need an OVDP Attorney who is experienced specifically in OVDP, but also has the background and experience to fight on your behalf.
OVDP Attorney Fees 
If you receive an OVDP Fee Quote from a CPA or Attorney that seems too Low…you should be careful.
That is not to say you should resign yourself to mortgaging your house for representation, but there are many CPAs and Attorneys who see a frightened human being as little more than a "Mark" or "Target."
They will provide artificially low fee quotes to bait you in, only to request more money down-the-line. Most of the these Attorneys do not have real experience, and do not understand the comprehensive nature of an OVDP.
Golding & Golding, A PLC 
At Golding & Golding, we have successfully handled numerous OVDP (Offshore Voluntary Disclosure Program) and IRS Streamlined Program applications for individuals and businesses around the globe with outstanding unreported foreign accounts ranging from $50,000.00 to nearly $40,000,000.00 in a single disclosure.
Contact us today, we can help you!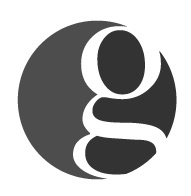 Golding & Golding: Our International Tax Lawyers practice exclusively in the area of
IRS Offshore & Voluntary Disclosure
. We represent clients in 70 different countries. Managing Partner, Sean M. Golding, JD, LL.M., EA and his team have represented thousands of clients in all aspects of IRS offshore disclosure and compliance during his 20-year career as an Attorney. Mr. Golding's articles have been referenced in such publications as the
Washington Post, Forbes, Nolo and various Law Journals nationwide
.
Sean holds a Master's in Tax Law from one of the top Tax LL.M. programs in the country at
the University of Denver
, and has also earned the
prestigious Enrolled Agent credential
. Mr. Golding is also a
Board Certified Tax Law Specialist Attorney
(A designation earned by Less than 1% of Attorneys nationwide.
)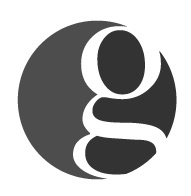 Latest posts by International Tax Lawyers - Golding & Golding, A PLC (see all)