Penalty Abatement & Reasonable Cause (Foreign Gift & Inheritance)
Penalty Abatement & Reasonable Cause (Foreign Gift & Inheritance)
When it comes to receiving gifts or an inheritance from a foreign person — or a foreign trust distribution, you may have an IRS reporting requirement.
Penalty Abatement & Reasonable Cause (Foreign Gift & Inheritance)
In most situations, either a U.S. person receives a money gift or an inheritance from a foreign parent or relative (or a trust distribution) – and had no idea they were supposed to report the information to the IRS.
Foreign Gift Tax vs. Reporting
Presuming for the sake of example that the foreign person is not gifting U.S. Situs, in general there is no U.S. Tax on the receipt of a gift or inheritance from a foreign person (the rules for Foreign Trusts are complex and go far beyond this introductory article).
Why is There No U.S. Tax?
The reason there is no U.S. Tax is because if you receive a foreign property, asset, account, or investment gift/inheritance from a foreign person, the IRS does not have any authority over the foreign person. In other words, it is not as if the United States can just reach into Taiwan and try to levy a U.S. Tax against an individual who has no connection to the United States – the IRS has no jurisdiction.
Likewise, the IRS does not tax the U.S. recipient of the gift or inheritance from the foreign person when it involves foreign property.
What if You Did Not Report the Foreign Gift or Inheritance?
If a person does not file form 3520, there can be some significant penalties associated with the non-filing of the form in accordance with IRC 6677
IRC Section 6677
"A penalty applies if Form 3520 is not timely filed or if the information is incomplete or incorrect (see below for an exception if there is reasonable cause).




Generally, the initial penalty is equal to the greater of $10,000 or the following (as applicable): 35% of the gross value of any property transferred to a foreign trust for failure by a U.S. transferor to report the creation of or transfer to a foreign trust. 35% of the gross value of the distributions received from a foreign trust for failure by a U.S. person to report receipt of the distribution.




5% of the gross value of the portion of the foreign trust's assets treated as owned by a U.S. person under the grantor trust rules (sections 671 through 679) for failure by the U.S. person to report the U.S. owner information.




Such U.S. person is subject to an additional separate 5% penalty (or $10,000 if greater), if the foreign trust (a) fails to file a timely Form 3520-A, or (b) does not furnish all of the information required by section 6048(b) or includes incorrect information. See section 6677(a) through (c) and the Instructions for Form 3520-A.




Additional penalties will be imposed if the noncompliance continues for more than 90 days after the IRS mails a notice of failure to comply with the required reporting. For more information, see section 6677.
Other Required IRS International Tax Forms
In addition to filing form 3520, depending on whether the gift receipt was a foreign account, specified foreign financial asset, and/or interest in a foreign business, there may be additional reporting requirements as well – and possibly other penalties you could be subject to.
Golding & Golding, A PLC
We have successfully represented clients in more than 1000 streamlined and voluntary disclosure submissions nationwide, and in over 70-different countries.
We are the "go-to" firm for other Attorneys, CPAs, Enrolled Agents, Accountants, and Financial Professionals across the globe.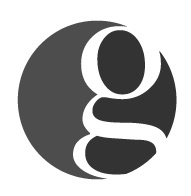 Golding & Golding: Our international tax lawyers practice exclusively in the area of
IRS Offshore & Voluntary Disclosure
. We represent clients in 70+ different countries. Managing Partner Sean M. Golding is a
Board-Certified Tax Law Specialist Attorney
(a designation earned by < 1% of attorneys nationwide.
). He leads a full-service offshore disclosure & tax law firm. Sean and his team have represented thousands of clients nationwide & worldwide in all aspects of IRS offshore & voluntary disclosure and compliance during his 20-year career as an Attorney.
Sean holds a Master's in Tax Law from one of the top Tax LL.M. programs in the country at
the University of Denver
. He has also earned the prestigious
IRS Enrolled Agent credential
. Mr. Golding's articles have been referenced in such publications as the
Washington Post, Forbes, Nolo, and various Law Journals nationwide
.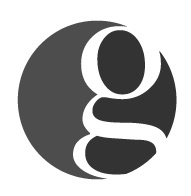 Latest posts by International Tax Lawyers - Golding & Golding, A PLC (see all)