Foreign Owned Business & US Tax – IRS Foreign Owned Business Tax
International Tax law, the IRS and offshore compliance are very complex areas of tax law. They involve a myriad of issues involving U.S. Tax, Residence status, tax treaties, and more.
When you are a foreign business about to begin conducting business in the U.S., there are certain introductory topics you should be aware of, in order to best prepare you for U.S. Tax Law.
Foreign Owned Business & U.S. Tax
We will provide you with a brief summary of some of the more common issues you may have to contend with, involving U.S. Tax Law.
They include:
Is for foreign business from a Tax Treaty Country?

Does the foreign business have a Permanent Establishment?

Does the foreign business own a U.S. Entity?

Are Any Owners of the foreign business, a U.S. Person?

Did the foreign business pay Tax in a Foreign Country?

What is GILTI?
Is the Foreign Business Operating from a Tax Treaty Country?
When a foreign business begins conducting operations in the United States, the business should first determine whether or not they are operating from a treaty country, or not. The IRS has entered into more than 50 bilateral tax agreements with different countries.
If the foreign business is operating from a treaty country, it may reduce, limit or eliminate certain tax liabilities.
Does the Foreign Business Have a Permanent Establishment in the U.S.?
One the most important aspects of operating in the U.S., that a foreign business should be aware of, is if they are operating as a permanent establishment (PE) in the U.S. or not.
This single issue will have a significant impact on the outcome of any potential tax liability.
It will also help determine if the foreign business should hire permanent employees, or independent contractors, where to manufacture product (if applicable), where to store product, etc.
Does the Foreign Business Own a U.S. Entity
If the foreign business owns a U.S. Entity, there may be additional reporting requirements. In addition to filing U.S. tax returns, the Foreign Business may also have a Form 5472 requirement.
The failure to file form 5472 may result in significant fines and penalties.
Are Any of the Owners of the Foreign Business a U.S. Person?

Even if the foreign business is not a CFC (Controlled Foreign Corporation), there may be tax implications for any owner that is a U.S. Person.
There are actually many categories and subcategories of U.S. persons. For the most part, excluding corporations and other businesses, the following individuals are considered to be a US person:
U.S. Citizen.
Legal Permanent Resident
Foreign National who meets the Substantial Presence tTest
Former Legal Permanent Resident who did not properly expatriate
For any one of the aforementioned individuals, they may have to file a US tax return each year detailing their worldwide income.
Did the Foreign Business Pay Tax in a Foreign Country?
It is important to correctly source the income.
And, if it turns out that some of the money was considered U.S. sourced but taxes were already paid overseas, the business may be entitled to a foreign tax credit, using Form 1118 (personal foreign tax credit is Form 1116)
What is GILTI?
GILTI stands for Global Intangible Low-Taxed Income. It is a new tax component impacting U.S. Taxpayers worldwide — and may result in an immediate tax liability for income the taxpayer has not even received yet (similar to Subpart F Income).
The IRS will find you "Guilty" of non-compliance, unless you get into compliance (including GILTI calculations in 2018) by assessing certain (but not all) of your foreign money and then using an incredibly complex equation (which the IRS is still confused about) to determine just how much you owe.
Even the IRS's attempt at regulations to clarify GILTI, only made matters worse.
Are You Already Out of IRS Compliance?
If you own a Foreign Business that operates in the U.S., and you are out of compliance, you may be subject to fines and penalties. 
We can help you.
Golding & Golding – Board Certified in Tax Law
Golding & Golding represents clients worldwide in over 70-countries exclusively in Streamlined, Offshore and IRS Voluntary Disclosure matters. We have successfully completed more than 1000 streamlined and voluntary disclosure submissions.
Our Team Lead is a Board Certified Tax Law Specialist (Less than 1% of Attorneys nationwide) and Enrolled Agent, with a Master's of Tax Law (LL.M.)
Mr. Golding leads his team in each and every case we accept for submission.
We are the "go-to" firm for other Attorneys, CPAs, Enrolled Agents, Accountants and Financial Professionals worldwide.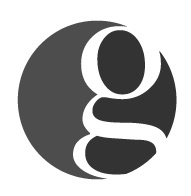 Golding & Golding: Our international tax lawyers practice exclusively in the area of
IRS Offshore & Voluntary Disclosure
. We represent clients in 70+ different countries. Managing Partner Sean M. Golding is a
Board-Certified Tax Law Specialist Attorney
(a designation earned by < 1% of attorneys nationwide.
). He leads a full-service offshore disclosure & tax law firm. Sean and his team have represented thousands of clients nationwide & worldwide in all aspects of IRS offshore & voluntary disclosure and compliance during his 20-year career as an Attorney.
Sean holds a Master's in Tax Law from one of the top Tax LL.M. programs in the country at
the University of Denver
. He has also earned the prestigious
IRS Enrolled Agent credential
. Mr. Golding's articles have been referenced in such publications as the
Washington Post, Forbes, Nolo, and various Law Journals nationwide
.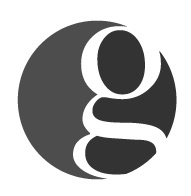 Latest posts by Golding and Golding, Board-Certified Tax Law Specialist (see all)