Are You a U.S. Person with an International Life Insurance Policy?
Since this article was initially authored, the rules have changed significantly. We have prepared new, updated articles for your convenience.
Are You a U.S. Person with International or Overseas Life Insurance?
Here is a brief summary for you as to International or Overseas Life Insurance Policies:
Overseas Life Insurance

Taxable Income
This is often the most complex. Typically, any income generated from the International life insurance policy must be reported as income. This is true, even if you do not receive any of the income, aka it is "accrued but non-distributed income."
In other words, merely because the income is generating but not being distributed does not exempt if from U.S. taxation.
For example: You have a life insurance policy that generates $10,000 per year in dividends and income, but that income is not distributed. Even though it is not distributed, you still pay tax on the accrued but non-distributed earnings, since technically it is income – even if you do not "touch" the money.
Overseas

Life Insurance

Form 720 Excise Tax
The Form 720 is an Excise Tax form. It is not specific to International insurance policies, but it includes International Life Insurance Policy premiums as one of the specified type of payments subject to tax.
The tax is 1% of the premiums. For example, if you paid $1,000 a year ($250 quarterly) in International life insurance premium, a 1% excise tax would equal $10, and it is paid quarterly (aka $2.50 per quarter for 4 quarters).
Overseas

Life Insurance FBAR (FinCEN 114) 
A International life insurance policy is considered a International account, at least in the eyes of the IRS it does. Even though the FBAR is a creature of FinCEN, FBAR compliance is enforced through the IRS, and the IRS is authorized to issue penalties for not properly reporting your Foreign Life Insurance.
The FBAR is used to report International bank and financial accounts. An International Life Insurance Policy is considered a Foreign Account, and therefore should be included on the FBAR.
The threshold for filing an FBAR is "More than $10,000 in annual aggregate total of all Bank Accounts and Financial Accounts" on any given day of the year.
Overseas Life Insurance (FATCA) Form

8938 Reporting
An International life insurance policy is also considered a "Specified Foreign Financial Asset." As such, it must be included on Form 8938. Typically, the reporting for FATCA Form 8938 is more detailed than the FBAR. That is because it requires the individual to also include additional information, such as whether or not any income was generated from the asset (aka Insurance Policy), and if so, what category of income — and how much income was generated from each category
Overseas Life Insurance and Foreign

 Tax Credits
If you pay taxes on International life insurance abroad, you can typically also claim a tax credit in the United States, so that you are not paying double tax.
Out of International Life Insurance Policy Compliance?
If you have not properly reported the International life insurance policy to the US government and/or include the income in your tax return, you could be subject to extensive fines and penalties.
What Can You Do?
Presuming the money was from legal sources, your best options are either the Traditional IRS Voluntary Disclosure Program, or one of the Streamlined Offshore Disclosure Programs.
We Specialize in Safely Disclosing Overseas Money
We have successfully handled a diverse range of IRS Voluntary Disclosure and International Tax Investigation/Examination cases involving FBAR, FATCA, and high-stakes matters for clients around the globe.
Golding & Golding, A PLC
We have successfully represented clients in more than 1,000 streamlined and voluntary disclosure submissions nationwide and in over 70-different countries.
We are the "go-to" firm for other Attorneys, CPAs, Enrolled Agents, Accountants, and Financial Professionals across the globe.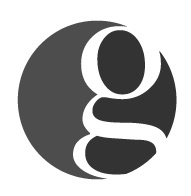 Golding & Golding: Our international tax lawyers practice exclusively in the area of
IRS Offshore & Voluntary Disclosure
. We represent clients in 70+ different countries. Managing Partner Sean M. Golding is a
Board-Certified Tax Law Specialist Attorney
(a designation earned by < 1% of attorneys nationwide.
). He leads a full-service offshore disclosure & tax law firm. Sean and his team have represented thousands of clients nationwide & worldwide in all aspects of IRS offshore & voluntary disclosure and compliance during his 20-year career as an Attorney.
Sean holds a Master's in Tax Law from one of the top Tax LL.M. programs in the country at
the University of Denver
. He has also earned the prestigious
IRS Enrolled Agent credential
. Mr. Golding's articles have been referenced in such publications as the
Washington Post, Forbes, Nolo, and various Law Journals nationwide
.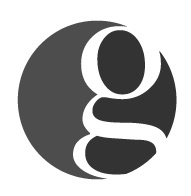 Latest posts by International Tax Lawyers - Golding & Golding, A PLC (see all)