Many businesses in the United States have contemplated expanding their operations worldwide to include overseas services, sales, promotions and marketing. Moreover, beyond simply expanding business operations across international borders, many companies are opting to form foreign entities to try and take advantage of tax benefits which may flow-through the U.S. Shareholder.
While it is very common for multibillion-dollar conglomerates to consider corporate inversions and essentially dissolve their US operations only to re-incorporate overseas , the same is probably not true for your small-to-midsize business.
Rather, forming a foreign subsidiary in one jurisdiction and possibly managing or performing operations in another jurisdiction may help to achieve the benefit you are seeking  (or multiple foreign entities depending on specific tax benefits you are seeking in your preferred jurisdiction such as what the test is for Corporate Residence).
When it comes to foreign corporations, personal holding companies, and other types of foreign entities is important to understand that there are very specific laws involving CFC (controlled foreign corporations), PFIC (passive foreign investment companies) and Subpart F Income – amongst others.
In addition, there are reporting requirements under FATCA (Foreign Account Tax Compliance Act), disclosure requirements under US FBAR Rules (Report of Foreign Bank and Financial Accounts) and IRS Form 8938 (Statement of Specific Foreign Financial Assets), as well as other reporting requirements involving IRS Form 8621 and 5471 and 5472 (and many others). In other words, it is not as simple as just opening a foreign entity and doing business.
Depending on your relationship with foreign individuals who may invest or take part in your business, the type of business you operate, and the source of the business income you may be able to qualify for certain exemptions or exceptions and avoid having to file some of these forms. 
We are in the process of updating our list of foreign jurisdiction business entity formation summaries but we have provided some of the more common ones for you below.
Following the list of countries will provide a brief summary on some of the issues we referenced in the above paragraph:
Controlled Foreign Corporation
A CFC is a Controlled Foreign Corporation. In accordance with U.S. ownership rules, if U.S. persons own more than 50% of the foreign corporation and each U.S. shareholder owns at least 10% of the business, the business is considered a CFC.
While this can get confusing, and there are ways around falling into the CFC trap —  for the typical small business in the United States which wants to expand overseas, it is hard to get around the rule. For example, if four people each own 25% of the foreign business and they are all US persons, then the business will be considered a Controlled Foreign Corporation.
Why does the U.S. Accelerate CFC Income?
The reason the US accelerates CFC income can be explained with the following example:
-U.S. Citizens David, Michelle, and Peter formed Corporation X. Corporation X is a foreign entity that is formed in country X. Country X, like many foreign countries have corporate rules which provide that if the owners of the business are not residents of Country X, then the country does not tax Country X on its earnings that are earned outside of Country X.
-Therefore, Corporation X is formed in country X but only operates in Country Y and Z. In Countries Y and Z there is a very low tax rate, much lower than the United States. Thus, as a result of forming this foreign corporation, the US taxpayers will be earning overseas income, but paying very minimal tax.
-Furthermore, instead of having the corporation pay dividends to the US citizen owners, the corporation makes loans to the US citizens; thus, the US citizens have no "income" to report in the United States. Back in the day, after the loan was made and in accordance with foreign lending rules in the particular jurisdiction that was selected by the US citizens,  the company could then forgive the loan without any penalty. As a result, no taxes were being paid by the US citizens but they were receiving loans – which really amounted to earnings.
-Under current CFC rules, since the owners of Corporation X are US citizens and Corporation X is a CFC earning Subpart F income, the U.S. owners are required to pay U.S. tax on their worldwide income in the United States. The U.S. wants to make sure that it receives the tax money it should be receiving (by taxing the U.S. Investors' worldwide income) aside from any creative foreign business planning.
PFIC
A PFIC is a Passive Foreign Investment Company. It is a foreign company in which at least 75% of the company's income is derived from passive earnings or at least 50% of the average percentage of assets (determined under section 1297(e)) held by the foreign corporation during the taxable year are assets that produce passive income or that are held for the production of passive income. 
Unlike CFC rules (Controlled Foreign Corporations) in which a US investor must meet certain threshold requirements of ownership in order to be subject to CFC rules, any ownership in a PFIC will subject a US individual to PFIC rules (although reporting requirements under 8621 maybe limited depending on the amount of ownership)
For many years a PFIC was a great way to invest overseas and avoid discovery in the United States of your foreign earnings and income. Unfortunately, with the implementation of FATCA (Foreign Account Tax Compliance Act), FBAR Compliance and Reporting (Report of Foreign Bank And Financial Accounts) and various other forms that must be filed involving foreign businesses (8938, 3520, 3520-A, 5471, 5472, 8621) – the benefits of a PFIC are often outweighed by the reporting requirements and penalties associated with the failure to report and disclose.
One of the biggest detriments to PFICs is that U.S. Shareholders generally have to pay Income Tax on distributions and other appreciation of asset values, even if the income would be labeled "Capital Gains" for the same investment if it was made in the United States, unless certain elections are made (although these elections may result in other unintended income). While the U.S. Shareholder investor may have the option to treat the PFIC as a QEF (Qualified Electing Fund) or elect MTM (Market-to-Market) treatment and have the class of income such as Capital Gains to be taxed at Capital Gain rates, there are other pitfalls to watch out for as well.
Cons to Investing in a PFIC
There are several negatives to investing in a PFIC; for most people, these negatives outweigh the positives of these types of foreign investments:
Form 8621: Even from the IRS perspective, 8621 is a monster of a form which requires upwards of 20-30 hours to prepare each year and must be filed even if no distributions were made. Most CPAs and tax attorneys (assuming either professional knows how to prepare the form), charge upwards of $10,000 to prepare the form. (The exceptions for individuals to not have to file this form are very limited).
Tax Rate: Unless an investor elects otherwise, the tax rate for all earnings in PFICs are at income tax rate, in addition to various interest charges for excess distributions (which are taxed at the highest tax rate irrespective of the net effective tax rate of the Taxpayer). Thus, the taxes far exceed the tax rate for the same investment under U.S. Capital Gains Tax rules.
Additional Taxes: U.S. investors in PFICs may be subject to tax and interest charges on any "excess distributions" from a PFIC, including any gain on the disposition of PFIC stock. An excess distribution is the amount of a distribution received from a Sec 1291 fund which is over 125% of the average of the last three year's distributions. (This calculation is very complex and beyond the scope of this introductory article on PFICs)
Capital Losses: Generally, capital losses cannot be carried forward in a foreign PFIC whereas if the investment was made in a US mutual fund they can be carried forward.
FBAR
If you, your family, your business, your foreign trust, and/or PFIC (Passive Foreign Investment Company) have more than $10,000 (in annual aggregate total at any time) overseas in foreign accounts and either have ownership or signatory authority over the account, it is important that you have an understanding of what you must do to maintain FBAR (Report of Foreign Bank and Financial Accounts) compliance. There are very strict FBAR filing guidelines and requirements in accordance with general IRS tax law, Department of Treasury (DOT) filing initiatives, and FATCA (Foreign Account Tax Compliance Act).
What Accounts are Reported on an FBAR?
Filing FBARs and ensuring compliance with IRS International Tax Laws, Rules, and Regulations is extremely important for anyone, or any business that maintains:
Foreign Bank Accounts
Foreign Savings Accounts
Foreign Investment Accounts
Foreign Securities Accounts
Foreign Mutual Funds
Foreign Trusts
Foreign Retirement Plans
Foreign Business and/or Corporate Accounts
Insurance Policies (including some Life Insurance)
Foreign Accounts held in a CFC (Controlled Foreign Corporation); or
Foreign Accounts held in a PFIC (Passive Foreign Investment Company)
Golding & Golding provides Foreign Account Reporting (FBAR) strategies for clients around the globe in order to report Foreign Bank Accounts and become FBAR compliant. We also defense clients who are under FBAR Audit by the IRS and DOT.
What is an FBAR?
In accordance with international tax law compliance, taxpayers who meet the threshold requirements are required to file an FBAR.
An FBAR is a "Report of Foreign Bank and Financial Accounts" form. It is a form that is filed online directly with the Department of Treasury.  Unlike the tax return, the FBAR form must be filed by June 30th of the tax year and there are no extensions available for filing it late. If you attempt to file it late, there can be serious repercussions, including fines and penalties – since it is considered Quiet Disclosure or Silent Disclosure in an attempt to circumvent the OVDP or Streamlined Program rules and regulations and filing an untimely FBAR.
**UPDATE: Starting in 2016 for Tax Year 2015 – filing of your 2015 FBAR will be in accordance with the same time periods to file your tax returns, which is by April, 2016 unless you receive an extension of time to file.
FBAR filings can be overwhelming, especially if you have never filed one before. If this is the case, our experienced international FBAR Lawyers can assist you in ensuring you are compliant with IRS FBAR Law and FATCA requirements.
8938 (Statement of Foreign Accounts)
Whether or not the taxpayer has to file the form will depend on the amount of money they have overseas as well as the marital status.
U.S. Taxpayers – Single or Married Filing Separate
If a taxpayer is single or files married filing separate then they will have to file IRS form 8938 they have more than $50,000 in aggregate total in the overseas accounts on the last day of the year. Alternatively, if they have less than $50,000 on the last day of the year but at any time during the year they had $75,000 or more in overseas accounts then they are also required to file IRS form 8938.
U.S. Taxpayers – Married Filing Jointly
When taxpayers file married filing jointly, the threshold requirements are doubled. In other words, when a couple files the US tax return as married filing jointly, they will only have to file IRS form 8938 when you have a combined annual aggregate total of $100,000 on the last day of the year or if it anytime during the year they had $150,000 or more in overseas accounts.
If a person does not meet these threshold requirements, then generally they will not have to file IRS form 8938.
*Taxpayers should be sure they understand that even if they are not required to file IRS form 8938, they may still be required to file an FBAR with the Department of the Treasury, since the threshold requirements for overseas accounts and FBARs are significantly less ($10,000). 
**Unlike the FBAR, a person only has to file an IRS form 8938 when the money is theirs; with an FBAR, a person has to file the FBAR even if the money is not theirs, but they have signatory authority over the accounts.
***The threshold requirements for U.S. Citizens and Legal Permanent Residents residing overseas is higher.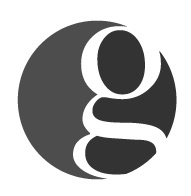 Golding & Golding: Our International Tax Lawyers practice exclusively in the area of
IRS Offshore & Voluntary Disclosure
. We represent clients in 70 different countries. Managing Partner, Sean M. Golding, JD, LL.M., EA and his team have represented thousands of clients in all aspects of IRS offshore disclosure and compliance during his 20-year career as an Attorney. Mr. Golding's articles have been referenced in such publications as the
Washington Post, Forbes, Nolo and various Law Journals nationwide
.
Sean holds a Master's in Tax Law from one of the top Tax LL.M. programs in the country at
the University of Denver
, and has also earned the
prestigious Enrolled Agent credential
. Mr. Golding is also a
Board Certified Tax Law Specialist Attorney
(A designation earned by Less than 1% of Attorneys nationwide.
)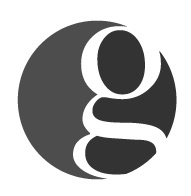 Latest posts by International Tax Lawyers - Golding & Golding, A PLC (see all)