Foreign Bank FATCA Compliance – No Service to U.S. Account Holders
As challenges to FATCA (Foreign Account Tax Compliance Act) continue to fail (read: Israel), Foreign Banks continue getting caught with their guard down (read: Panama Papers) and the U.S. narrows in on certain countries to pounce (read: Switzerland), numerous Foreign Banks and Foreign Financial Institutions are starting to fold under the pressure of FATCA.
If you are a foreign account holder who is out-of-compliance (never filed an FBAR, 8938, Schedule B, etc.) then you should be sure to check any correspondence you receive from your foreign bank, because you may be receiving a letter that contains verbiage similar to the following:
"Due to recent changes in U.S. law, we will no longer be able to continue servicing your accounts. Please be sure to provide us instructions as to how you would like the money transferred to you, along with updated wire instructions. "
When FATCA was written into law back in 2010, it was unclear whether the law would ever be enforced and/or whether foreign countries would agree to enter into reciprocity agreements with the United States. Fast-forward to 2016 and more than 100 foreign countries, as well as tens of thousands of foreign financial institutions have agreed to comply with FATCA.
This has made being a US expat or other foreign person subject to U.S. tax very difficult when it comes to opening or maintaining foreign accounts. In recent weeks, it seems that the number of foreign banks that are unilaterally closing otherwise valid accounts for account holders required to report to the US government/IRS has skyrocketed.
Why are the Foreign Banks Closing Accounts?
If an account holder is a US person, they are required to report their account information to the U.S. – once very minimal threshold requirements are met. The most common circumstance is when a person has an annual aggregate total in all of their foreign accounts combined, that exceeds more than $10,000 on any given day of the year.
While under new FATCA laws, foreign banks are required to report account holders who have more than $50,000 at any time during the year – many are simply reporting all U.S. Account Holder information instead. Moreover, the foreign financial institutions are also required to report U.S. Account Holder income to the US government. As a result, many foreign banks are finding it is just not worth the time and hassle to have to deal with the US government.
In other words, if a foreign financial institution has no US holders, then technically they would not have any reporting requirement to the US government — since none of the account holders are US person.
Previously, foreign financial institutions were simply refusing to open new accounts to US account holders, but as the noose begins to tighten, many foreign banks are simply opting to close otherwise valid accounts for any individual or entity that is related to US person, and thus has a U.S. reporting requirements
What are the Basic Reporting Requirements?
The worldwide reporting requirements under IRS Rules and regulations, as well as FATCA can get complicated – but at its core there are two relatively basic reporting requirements which apply to most situations.
FBAR
If a person is a US person, and is a foreign account holder or signatory on a foreign account they may have to report the account information to the U.S. Government. Specifically, in any year in which the annual aggregate total of all foreign accounts combined exceeds $10,000 on any day during the year, they must report on an FBAR (Report of Foreign Bank and Financial Accounts).  
– For example, whether David lives in the United States or in a foreign country and is subject to US tax (even if he earned no income for the year) he is required to report all of his qualifying account information on an FBAR, once the total of his foreign accounts for the year exceeds $10,000. The penalties for failing to report range from a warning letter to a multi-year penalty 100% penalty.
FATCA Form 8938
FATCA Form 8938 is a bit different. It is filed alongside a tax return (the FBAR is filed separately online with the Department of Treasury). The form has different threshold requirements, depending on whether the filer single, married filing jointly or marry filing separately and whether the filer resides in the United States or in a foreign country.
The baseline requirement is that an individual has to file this form in any year in which the total value of the specified foreign assets exceeds $50,000 on the last day of the year, or $75,000 on any day during the year – when the value on the last day of the year falls below $50,000. If a person resides in the United States and files married filing jointly, these figure amounts double $100,000/$150,000.
When it comes to FATCA, foreign banks who entered into agreements with United States and/or are simply cooperating – even if their country has not entered into a formal intergovernmental agreement a.k.a. FATCA agreement – will report US taxpayers when they have more than $50,000 in an account.
It appears that even if a person has less than that amount in a foreign account, but is known to be a US person, the foreign financial institution are reporting account information to the United States anyway – to avoid any "misreporting"
Reporting Income
If the account holder is considered a US person and the account is earning income, many of these foreign banks are now reporting that income information to the United States – even if they're not issuing the account holder a 1099.
*This can be very dangerous to the account holder, because the IRS may have your financial information even though you do not believe they do, simply because you did not receive the 1099.
If you then go ahead and try to sneak-amend your return via a Quiet Disclosure (aka Silent Disclosure, Soft Disclosure,  or Stealth disclosure) or continue non-reporting the information after you have had knowledge of the requirements…you may find yourself on the receiving end of an IRS/DOJ criminal investigation.
Reporting Transfers
Most banks will report transfers to the United States that exceed $10,000, but many foreign bank will also report "pattern" transfers such as transfers from the same account, to the same set of accounts in similar denominations, schedules, etc.
Who is a U.S. Person?
Unfortunately, there are many individuals who are U.S. persons, who may not be aware of it. Unlike other countries, the United States taxes individuals on their worldwide income. Therefore, simply because a person resides overseas does not mean they are excluded from US tax/reporting requirements.
This includes (no matter where a person resides):
US Citizens;

Legal Permanent Residents (aka Green-Card Holders)

Foreign Nationals who meet the Substantial Presence Test

Certain foreign corporations and businesses/companies

Legal Permanent Residents who recently relinquished their green card but are considered long-term residents
FATCA is just the Beginning…
FATCA is a very tough law; it is forcing tens of thousands of foreign financial institutions to cease servicing accounts for individuals and businesses that are considered U.S. Persons. Beyond FATCA, there are other global laws coming into existence such as CRS (Common Reporting Standard) otherwise known as GATCA (Global Account Tax Compliance Act).
CRS is similar to FATCA although it provides individual countries with the ability to modify the agreement to best fit their specific needs.
A

Warning

for Foreign Account Holders
While there is a lot of unnecessary online fear mongering and scare tactics used by unscrupulous Attorneys CPAs, Accountants, etc., this is a actually very serious issue. Many foreign banks will simply close your account and if you're the type of individual who does not check their mail, or open correspondence you receive from a foreign financial institution, you may be in the dark about the status of your account.
Call us today for a Free Initial Telephone Consultation.
Foreign Income and Accounts – An Introduction
Golding & Golding is a flat-fee, full-service firm; we are lawyers who assist international clients in reporting their offshore accounts to the IRS. Most recently, many of our clients learned about Foreign Bank Account reporting requirements when they received a FATCA Letter from their Bank, asking them to certify their U.S. Status by submitting either a W-9 or W-8 BEN.
Who Has to Report?
We have represented numerous clients worldwide with issues similar to yours:
– Expats who relocated overseas and did not know they had to report their foreign accounts.
– U.S. Citizens who live overseas and may or may not earn significant income, but have accounts in a foreign country.
– Legal Permanent Residents of the United States who relocate back to a foreign country but are unaware that they are still required to report the foreign accounts.
– Non-Residents who meet the substantial presence test and therefore are required to report foreign bank and other accounts to the US government.
Please do not worry. We can assist you as we have assisted hundreds of clients in over 40 countries disclose upwards of $40 million in a single disclosure.
We are available seven days a week and provide flat-fee and full-service representation to our clients around the world.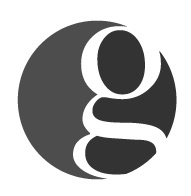 Golding & Golding: Our international tax lawyers practice exclusively in the area of
IRS Offshore & Voluntary Disclosure
. We represent clients in 70+ different countries. Managing Partner Sean M. Golding is a
Board-Certified Tax Law Specialist Attorney
(a designation earned by < 1% of attorneys nationwide.
). He leads a full-service offshore disclosure & tax law firm. Sean and his team have represented thousands of clients nationwide & worldwide in all aspects of IRS offshore & voluntary disclosure and compliance during his 20-year career as an Attorney.
Sean holds a Master's in Tax Law from one of the top Tax LL.M. programs in the country at
the University of Denver
. He has also earned the prestigious
IRS Enrolled Agent credential
. Mr. Golding's articles have been referenced in such publications as the
Washington Post, Forbes, Nolo, and various Law Journals nationwide
.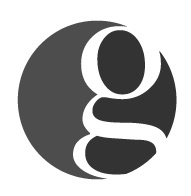 Latest posts by International Tax Lawyers - Golding & Golding, A PLC (see all)