FBAR & FATCA, What's The Difference – Summary Review Guide
Learning about FBARs, FATCA and other IRS related acronyms is a double-edged sword.
On the one hand, you now have the knowledge and the wherewithal to get into compliance and avoid the IRS issuing excessive fines and penalties against you for what really seems to be minor issues.
On the flip-side, if, armed with this knowledge you decide to not take action appropriately, the IRS may decide that you have acted willfully, which can open up a Pandora's box of IRS International Fines and Penalties.
These fines and penalties may include a 100% seizure of your foreign income, accounts, or assets – and even worse depending on the facts and circumstances of your case.
A Grain of Salt…
It is very important to understand that IRS simply does not have the capacity to go after each and every individual worldwide who may have underreported or undisclosed foreign money. In addition, if a person is found to be non-willful, the IRS penalties are significantly less — and if you get a relatively fair agent or officer at the IRS, they may simply issue you a warning letter.
The biggest problem for most individuals is the unknown:
Will I be one of the unlucky few who is hit with willful penalties?
Does the IRS already have my information?
Does my foreign bank plan on reporting me under FATCA?
Will my scorned ex-spouse or business partner go to the IRS before I have a chance to disclose?
These are all common fears and concerns we deal with regularly, but they must be considered in light of your own facts and circumstances.
Try to be Objective with Yourself
You have to try to objectively determine where you fall on the spectrum. For example, if you are a Legal Permanent Resident who has been in the United States for a few years and may have a single account in their home country that they opened when they were a child, chances are the IRS will not be kicking down your door and arresting you for this particular occurrence.
If these are your facts, then you should take a deep breath and speak with a tax attorney to determine what you can do to get into compliance.
On the other hand, if your dual citizen who operates four offshore businesses with millions of dollars in different bank accounts and layers of Hong Kong Limited companies, BVI's, Maltese Retirement Accounts, and a Foreign Trust under your girlfriend's name — you may have more to worry about.
If these are your facts, then you have every right to be concerned because chances are that if the IRS finds you before you have a chance to voluntarily disclose, you may be in for some serious problems – including significant fines and penalties.
Golding & Golding, A PLC
We have successfully represented clients in more than 1,000 streamlined and voluntary disclosure submissions nationwide and in over 70-different countries.
We are the "go-to" firm for other Attorneys, CPAs, Enrolled Agents, Accountants, and Financial Professionals across the globe.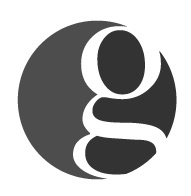 Golding & Golding: Our international tax lawyers practice exclusively in the area of
IRS Offshore & Voluntary Disclosure
. We represent clients in 70+ different countries. Managing Partner Sean M. Golding is a
Board-Certified Tax Law Specialist Attorney
(a designation earned by < 1% of attorneys nationwide.
). He leads a full-service offshore disclosure & tax law firm. Sean and his team have represented thousands of clients nationwide & worldwide in all aspects of IRS offshore & voluntary disclosure and compliance during his 20-year career as an Attorney.
Sean holds a Master's in Tax Law from one of the top Tax LL.M. programs in the country at
the University of Denver
. He has also earned the prestigious
IRS Enrolled Agent credential
. Mr. Golding's articles have been referenced in such publications as the
Washington Post, Forbes, Nolo, and various Law Journals nationwide
.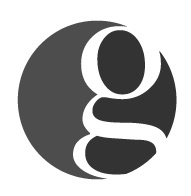 Latest posts by Golding and Golding, Board-Certified Tax Law Specialist (see all)