FATCA Lawyers – Reporting Foreign Resident & Non-Resident Bank Accounts
When it comes to FATCA (Foreign Account Tax Compliance Act) our clients always trying to find ways to avoid full disclosure. The reason why is that the amount of the potential penalties are in large part based upon the value of the unreported accounts.
Many of our clients are citizens of foreign countries and quite intelligent. When it is unintentional happenstance or by design, these individuals have a mix of resident accounts and nonresident accounts in their foreign country so that when they opened their resident accounts they might have done so using their foreign name and information.
For example, our Indian clients may have opened Resident accounts in India under their Indian name and our Chinese client's have done the same in China, etc.
Why is this Important?
Because the belief is that if you opened up an account in India under your Indian name and using your Indian address, chances are there is less probability that the bank will report this particular account to the IRS since the Foreign Financial Institution (FFI) may not have your US information; this is incorrect.
If you have multiple accounts in the same bank, chances are the bank itself will cross-reference information and will report all of the accounts to the United States. If this happens you did not disclose your resident accounts, it could amount to tax fraud for tax evasion since you are willfully avoiding disclosing the information. Even if they are in separate banks, you are not out of the clear just yet.
We have had clients with resident accounts  come to us after getting caught by the Department of Justice for reasons they could not imagine. For example, one client used all of his foreign information to open a resident account in China, but did not realize that at one point in time he used a US address in order to obtain updated statements in the US. Another client provided a U.S. address in order to facilitate an international transfer of money. 
FATCA Compliance
If you are planning to get into compliance with FATCA, your best option is to retain an experienced international tax lawyer to guide you through the process and to be sure that you disclose all of your accounts. Whether you submit to OVDP, the IRS Streamlined Disclosure Program or submit a reasonable cost statement will all be dependent on the specific facts and circumstances of your case.
The following is a summary of FATCA for individuals as provided by Golding & Golding:
FATCA Summary
FATCA is the Foreign Account Tax Compliance Act. It is an IRS International Tax Law that is designed to reduce offshore tax evasion and tax fraud. FATCA requires U.S. Taxpayers to disclose unreported foreign bank accounts, foreign financial accounts, and foreign income to the IRS; otherwise the Taxpayer can be subject to extremely high fines, penalties, and outstanding tax liabilities.
Unfortunately, most people only learn of FATCA when they receive a letter ("FATCA Letter") from their foreign bank or foreign financial institution requiring the U.S. Taxpayer to show proof that they are in FATCA compliance.
Accounts subject to FATCA compliance include:
• Foreign Bank Accounts
• Foreign Savings Accounts
• Foreign Investment Accounts
• Foreign Securities Accounts
• Foreign Mutual Funds
• Foreign Trusts
• Foreign Retirement Plans
• Foreign Business and/or Corporate Accounts
• Insurance Policies
• Foreign Accounts held in a CFC (Controlled Foreign Corporation); or
• Foreign Accounts held in a PFIC (Passive Foreign Investment Company)
If the Taxpayer cannot show proof that they have complied with FATCA, the bank or foreign financial institution will freeze or even forfeit the foreign accounts.
I Have Overseas Accounts and Income, Now What?
To make matters worse, you or your friend probably conducted some quick online research and gathered enough misinformation to:
Assume that the IRS and Department of Treasury will be kicking in your door at any minute to interrogate you;
Resign yourself to the fact that your only options are either doing a hard 20 in federal prison, or escaping into the middle of the night under a cloak of darkness and assuming a new identity; or
Contact CPAs, enrolled agents, or inexperienced international tax attorneys (or any inexperienced attorney) who use fear and scare tactics in an attempt to sell you.
Under FATCA, Does the IRS Want to Arrest and Prosecute People?
As one of the few small international tax law firms in the country that has represented numerous taxpayers in both the offshore voluntary disclosure program (OVDP) and newly implemented modified streamlined program in the United States and overseas, we can tell you that there is almost nothing to be afraid of. The purpose of these international tax law programs is to "generate revenue" for the United States.
The IRS accomplishes this by mandating individuals who have not otherwise complied with US tax law involving overseas and foreign accounts to either enter one of the voluntary disclosure programs or risk facing significant monetary penalties and possible prison time for noncompliance (which can be resolved by entering one of these programs).
The Basics of FATCA, OVDP, and the "Streamlined" Program?
In an effort to try to ease your concerns, Golding & Golding put together a very basic FAQ list to try to clear up the misinformation you will find online:
What Does "Willful" Mean? 
There is no specific definition for the term "willful"; rather, it is simply a fact-based test (aka "Totality of the Circumstances"). At its core, the IRS wants to know whether you knew you were responsible for filing these taxes and disclosing this information about your foreign accounts.
Based on a whole set of background facts, including: whether you are a US citizen (even if you reside overseas), US resident, how long you have been residing in the US, do you still reside in the US, did you file your taxes yourself, if you used a tax professional – did he or she ask you about your foreign accounts, and other type of background questions will determine whether you were willful or not.
If I Happened to be Willful, Can I Still Enter One of These Programs? 
 Yes, and this is where the misinformation online begins. Whether or not you were willful is not the threshold question to determine whether you can enter into one of these disclosure programs. Rather, willful will determine which program you are entitled to enter. If you are not willful, you may enter the streamlined program and have your penalties reduced to 5% or possibly completely eliminated depending on your country of residence and how long you resided overseas – if it all.
If you were willful, then you should enter the traditional OVDP and pay the 27.5% penalty or 50% (if any of your money was being maintained at one of the IRS's "Bad Banks"). That is because as long as you are truthful (read: full compliance) in your disclosure, you will usually not be subject to criminal liability.  The modified streamlined program generally takes the place of the previous mechanism which was entering into the traditional OVDP and then "opting out" of the penalty, in order to risk audit.

The problem with "opting out" was that for individuals who were not willful, it is a very heavy burden to bear in terms of the paperwork that was required as well as penalties on taxes, which seemed highly unfair (20% tax on overdue income). Thus, for the non-willful individuals who would have ordinarily opted out of the traditional OVDP, the IRS modified the prior streamlined program — which was previously much more limited in scope.
What is The Difference Between OVDP and The IRS Streamlined Program? 
In a nutshell, the traditional OVDP is for individuals who knowingly or otherwise were aware of the requirement of filing and disclosing offshore and foreign assets and tax information but chose not to.  On the other hand, if an individual was unaware of the requirement to disclose or otherwise file tax information for their overseas and foreign offshore accounts, then there was no intent and thus, generally no finding of 'willfulness'.
What Does It Mean To Not Comply With FATCA? 
FATCA Is the Foreign Account Tax Compliance Act, which is an act designed to promote and facilitate international tax compliance in accordance with US tax law.  As to individuals and businesses, there are specific withholding requirements when submitting payment to US tax persons and/or foreign individuals when the tax income and tax source is foreign. 
In addition, there are certain reporting requirements involving forms such as the 8938 and FBAR (FinCEN 114).  The breadth of FATCA is well beyond the scope of this basic FAQ article, but for the average ordinary citizen, it just means complying with IRS international tax law.
When Will These Programs Disappear?  
Your guess is as good as mine. There is no way of knowing if or when the IRS  will discontinue these offshore voluntary disclosure programs.  But, it is important to keep in mind that the IRS can discontinue these programs at any time and they can increase the penalty at any time.
Moreover, word on the "tax street" is that because so many individuals who were willful are attempting to evade the larger penalty by entering into the streamlined program, the IRS is going to either increase scrutiny, withdraw the program, or increase the penalty for the modified streamlined program.
Why Hire an Experienced International Tax Law Attorney?  
While either a tax attorney, CPA, or enrolled agent is licensed to enter individuals into these programs, a person must select an Attorney in order to get the most protection, including the attorney-client privilege (which is only afforded to clients who are represented by their attorneys). What is important to keep in mind is that only an attorney can provide you protection if the IRS Special Agents want to investigate you for potential criminal prosecution.
Moreover, while many enrolled agents and CPAs are experienced in preparing tax returns and otherwise have some tax knowledge, they do not have the experience in handling sophisticated negotiations with the IRS involving complex areas of law such as FATCA, OVDP, and related matters.

Finally, while there is a limited privilege in using an enrolled agent or CPA, there is no attorney client privilege between a CPA and/or enrolled agent and the client. Your CPA or EA (unless they are also an attorney) could be called to testify against you.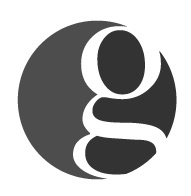 Golding & Golding: Our International Tax Lawyers practice exclusively in the area of
IRS Offshore & Voluntary Disclosure
. We represent clients in 70 different countries. Managing Partner, Sean M. Golding, JD, LL.M., EA and his team have represented thousands of clients in all aspects of IRS offshore disclosure and compliance during his 20-year career as an Attorney. Mr. Golding's articles have been referenced in such publications as the
Washington Post, Forbes, Nolo and various Law Journals nationwide
.
Sean holds a Master's in Tax Law from one of the top Tax LL.M. programs in the country at
the University of Denver
, and has also earned the
prestigious Enrolled Agent credential
. Mr. Golding is also a
Board Certified Tax Law Specialist Attorney
(A designation earned by Less than 1% of Attorneys nationwide.
)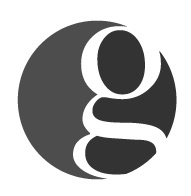 Latest posts by International Tax Lawyers - Golding & Golding, A PLC (see all)