Failing to Report Foreign Bank Interest – FATCA Compliance
It is not uncommon clients to come to our office concerned that they failed to report overseas bank and investment income under US tax return.
Why does someone not report Foreign interest income on a US tax return?
There are many harmless reasons for failing to report this income. For example, in several countries interest income and capital gains are not taxable forms of earnings. As a result, if the interest income you earn in a foreign country is not taxable why would you think of reporting it under US tax return – it was not even earned in the United States?
Another situation which is quite common is that a client will come to us having not reported their foreign interest income on their US tax return because the foreign bank already withdrew the tax money and paid it directly to the foreign government.  If taxes have already been paid to the foreign government, why would you think of reporting it on your US tax return?
Does the IRS want me to report this interest income?
Yes. From the Internal Revenue Services' standpoint, if you are a US citizen, Legal Permanent Resident or foreign national otherwise subject to US tax, the United States taxes you on your worldwide income.  The reason most people did not report the money is because prior to the initiation of FATCA, the main way the Internal Revenue Service would learn of an individual's foreign interest income was through self-reporting.
But the Foreign Country Does Not Charge Tax on this Money?
Unfortunately, the United States does not care. As unfair as it is – and yes it is very unfair – United States taxes individuals on their worldwide income. If you happen to have money invested in a foreign country that does not charge tax on passive income, you are still required to report and pay tax on that money in the United States. Depending on the facts and circumstances surrounding the failure to pay such tax, it may be considered a tax crime.
But already paid Foreign Tax on this money?
If you've already paid tax on these earnings in a foreign country, then you may be relieved of paying this tax within the United States. In other words, United States is not looking to double tax you. Rather, United States just wants to make sure that you disclose your foreign earnings and accounts, and if you are subject to U.S. tax that you pay tax on all of your earnings.
If you already paid tax on this money already in a foreign country you may be entitled two foreign tax credit which could reduce if not extinguish any tax liability in the United States for these earnings.
How will the IRS Find Out About my Overseas Accounts and Passive Income?
Under FATCA (Foreign Account Tax Compliance Act) several countries along with hundreds of foreign financial institutions have agreed with the United States to exchange financial information of US taxpayers, Legal Permanent Residents, and foreign nationalists who are residents – or even just have an address – in the United States. These foreign financial institutions banks are going to report the financial information of these classes of individuals to the Internal Revenue Service on an ongoing basis and vice versa.
What does this mean to me?
It means that if you are  in one of the aforementioned classes of individuals and maintain overseas and foreign accounts that have not already been reported to the Internal Revenue Service, then these institutions are going to report you.  The failure to do so can be considered tax crime resulting in staggeringly high penalties, levies, liens, seizures and even worse depending on the specific facts of each case.
Please refer to Golding & Golding, Golding International Tax and/or Golding Tax Solutions, or  for more information, and/or contact us at (800) 776-8264 or admin@goldinglawyers.com
We have office locations in Orange County (Newport Beach and Irvine), Pasadena, Glendale/Burbank, as well as satellite locations in Riverside, Long Beach, Las Vegas, and Scottsdale, AZ. We also have access to offices throughout the United States and have represented clients throughout the U.S. with assets in more than 25 different countries!
SEAN M. GOLDING, JD, LLM, EA
Sean M. Golding is one of only a few attorneys licensed in both New York & California and has a Master's degree in Tax Law. He has accumulated 15 years of legal experience and is also an Enrolled Agent, the highest credential awarded by the IRS.
Sean is also a contributing author to the NOLO book series on Taxation and Audit related matters.
He represents clients worldwide in matters involving U.S. and International Tax, Corporate Law, Employer Counseling, and Estate Planning. Sean's clients include U.S. and foreign businesses and citizens living throughout the states, as well as abroad. Past and current clients reside in Afghanistan, Australia, Austria, Bulgaria, Canada, Cayman Islands, China, Germany Hong Kong, India, Indonesia, Iraq, Japan, Korea, Malaysia, Mexico, Morocco, Nicaragua, Pakistan, Philippines, Singapore, Switzerland, South Africa, and Taiwan.
Sean graduated from one of the nation's Top Master of Tax Law Programs at the University of Denver, where he also received his Bachelor's degree. He worked his way through school and earned Dean's List distinction at both Whittier and DU.
He is a partner in the tax firms of  Golding & Golding, Golding International Tax and/or Golding Tax Solutions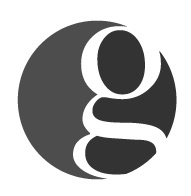 Golding & Golding: Our International Tax Lawyers practice exclusively in the area of
IRS Offshore & Voluntary Disclosure
. We represent clients in 70 different countries. Managing Partner, Sean M. Golding, JD, LL.M., EA and his team have represented thousands of clients in all aspects of IRS offshore disclosure and compliance during his 20-year career as an Attorney. Mr. Golding's articles have been referenced in such publications as the
Washington Post, Forbes, Nolo and various Law Journals nationwide
.
Sean holds a Master's in Tax Law from one of the top Tax LL.M. programs in the country at
the University of Denver
, and has also earned the
prestigious Enrolled Agent credential
. Mr. Golding is also a
Board Certified Tax Law Specialist Attorney
(A designation earned by Less than 1% of Attorneys nationwide.
)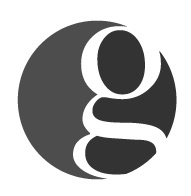 Latest posts by International Tax Lawyers - Golding & Golding, A PLC (see all)