If you receive FATCA Letter from your Foreign Financial Institution, it places you on notice of your Offshore and Foreign Account Reporting Requirements.
IRS Streamlined Program 
While the failure to respond to the notice may not end up being fatal, if you intentionally neglect the form, let too much time pass between the time you received notice and the time taxes and FBARs are due, and then file under the IRS Streamlined Program — it may cause much bigger problems in the future and impact your non-willfulness certification.
There is a distinction to be made between individuals who receive a FATCA Notice from their Foreign Bank and take no action versus those who receive the FATCA Notice and then proactively make a misrepresentation to the IRS. In the former – depending on the facts and circumstances – there may some 'wiggle room' for negotiation; in the latter, the person may be guilty of a tax crime.
Ever since the introduction of FATCA (Foreign Account Tax Compliance Act), the chances of the IRS learning about your foreign accounts and offshore money has increased exponentially.
Case Study Example – Scott From India
Scott was originally born in India and attended school in India. Scott comes from wealthy parents who had started up various bank accounts, investment accounts (PPF and Demat), and other accounts for Scott to use when he was older. Even though Scott did not touch these accounts, he was aware of them and his name was the primary account holder on the accounts.
In 2010, Scott relocated to the United States on an H-1B visa for work. A few years later, Scott obtained a Legal Permanent Resident card and married. Scott is a Highly Compensated Employee, earned significant income and always completed the tax returns himself. This was due in part because his US tax liability was relatively straightforward, and in part to keep his finances confidential.
At this time, Scott was unaware that he was required to report his foreign accounts…until 2014.
2014 FATCA Notice
In 2014, Scott received a FATCA notice from his bank. It was an informal notice letting Scott know that in the upcoming years the bank would be reporting information regarding him to the United States government. Included in the notice was a request for Scott to return either a completed Form W-9 or W-8 BEN.
Since Scott was a U.S. Person, he would have to complete a W-9 (Legal Permanent Residents have the same tax responsibilities as US citizens) and return it to the bank. Scott became understandably nervous, and after speaking with his parents decided he was not going to submit the notice to the bank. Rather, if Scott was ever asked about the letter, he would simply say he never received it.
Scott Speaks with Experienced Counsel
After doing some research, Scott speaks with a few highly experienced offshore disclosure lawyers. They all tell Scott the same thing: In 2014, once you received the notice and became aware that you had a reporting requirement but did not report, you became willful – if not acted with reckless disregard (which is still considered willful).
Counsel explain that being scared is natural, and it may help to reduce or mitigate penalties if Scott was to opt-out, but because Scott was willful, he would have to submit to the traditional OVDP program and not the streamlined program.
Scott Speaks with Inexperienced Counsel
Scott speaks with a few other attorneys who do not have nearly the experience or credentials as these other attorneys do. He or she may have completed a handful of Streamlined Cases, but has never completed complex OVDPs with issues involving Opt-Out, MTM or other FAQ 55 issues. These inexperienced attorneys also has never handled any Tax Litigation or Criminal Tax matters and do not understand the serious ramifications in getting caught lying to the IRS. 
Scott speaks with these attorneys who falsely tell Scott that he can still go streamlined because: "The amount of money is minimal so what are the chances of ever being audited?"
Scott tells that the attorneys about the letter he received, and the attorneys asks whether Scott sent anything back to the bank. Scott says no, and the attorneys say "How will the IRS ever know you even received a letter?"
Scott makes the fateful decision to submit to the streamlined program even though he understands he was willful.
2016 Scott is Audited by the IRS
In 2016 Scott is audited. It is not because they thought Scott was a bad guy, but at the end of 2015 Scott opened up his own consulting firm and did not complete his tax return correctly.
He double-dipped some of his deductions, and deducted certain items which should have been itemized and amortized.
In the initial document request from the IRS, it asks Scott whether he had any foreign accounts. Scott became very nervous because over the years Scott also came to realize that he was required to report the income that the Indian accounts earned in his ICICI Fixed Deposits, as well as Kotak and NJ Investments Mutual funds, even though none of this money was distributed to him (the FDs were rolled-over, and mutual fund income was automatically re-invested)
Scott contacts his attorney who tells him not to worry, because the IRS does not know that Scott received the initial FATCA Notice, and it is not as it they are going to contact the bank in India.
The IRS already knows About the FATCA Letter
How does the IRS already know? It's simple – when the bank sent over the updates regarding thousands of account holders, Scott's name was included. Moreover, the bank also included copies of any notices that the bank sent to the account holders, so that the bank can show the IRS that they put the account holders on notice.
Therefore, the IRS already has knowledge that Scott received a FATCA Letter. And, it is not as if the IRS had to do anything proactive to obtain that information; rather, this is the protocol of the foreign bank to send that information as a "package" for each account holder.
Scott and His Attorney are In Audit
This is called a reverse eggshell audit. It is called a reverse eggshell audit, because the IRS already knows that Scott was placed on notice that in 2014. Moreover, in reading the certification that Scott signed and his attorney signed, the IRS already knows about the misrepresentations Scott made, wherein Scott said he just learned about the FATCA reporting requirements.
It's Not The Movies & The IRS will not Interrogate Scott
What inexperienced counsel and CPAs who keep recommending clients to go streamline when they are willful does not understand, is that the IRS is not going to start interrogating Scott. They do not need to in order to obtain the information necessary to recommend a criminal investigation.
In this type of situation, all the IRS would have to do is the following: 
IRS Agent: " Is this your Streamlined Certification that you Submitted?"
Scott: "Yes"
IRS Agent: "Is it accurate"
Scott "Yes"
And then the IRS agent will continue on with other questions or possibly, and usually gracefully, end the audit.
Criminal Investigation
At this time, the IRS agent knows that Scott was on notice about the reporting requirement and that Scott purposefully entered the Streamlined Program when he knew he was willful.
The IRS agent is not a criminal investigator. He is not required (or even authorized) to interrogate Scott regarding the willfulness or non-willfulness factor. Rather, the IRS agent asked Scott whether the information in the streamlined certification was accurate. Scott confirmed its accuracy, which is the equivalent of making false misrepresentations to the IRS regarding willfulness and not-willfulness.
Please, Be Careful
The reality is, there are numerous attorneys out there who have no problem making a few bucks off the by selling you into streamline program when they know you were willful. They would tell you that other more experienced attorneys who are recommending OVDP are doing so just to charge exorbitant fees; that is incorrect. If you are non-willful and meet the qualifications for the Streamlined Program, it may be a great option for you, but you have to be confident in your belief that you are non-willful.
What is actually happening is that the inexperienced attorneys are trying to make a few quick bucks of you without considering what is in your best interest.
Yes, the chances of audit are low — but with the IRS receiving updated FATCA information for more than 300,000 foreign financial institutions, coupled with the fact that the penalties for noncompliance with FBAR and FATCA are crippling – it may not be worth the gamble.
Moreover, if you go streamlined, are audited, and the IRS agent believes you were willful, you may be facing a much more intense criminal investigation along with willful penalties which can reach 100% value of the accounts in a multiyear audit.
Even Criminal Charges are Possible…
Possible criminal charges related to tax matters include tax evasion (IRC § 7201), filing a false return (IRC § 7206(1)) and failure to file an income tax return (IRC § 7203). Willfully failing to file an FBAR and willfully filing a false FBAR are both violations that are subject to criminal penalties under 31 U.S.C. § 5322.  Additional possible criminal charges include conspiracy to defraud the government with respect to claims (18 U.S.C. § 286) and conspiracy to commit offense or to defraud the United States (18 U.S.C. § 371).
A person convicted of tax evasion is subject to a prison term of up to five years and a fine of up to $250,000. Filing a false return subjects a person to a prison term of up to three years and a fine of up to $250,000. A person who fails to file a tax return is subject to a prison term of up to one year and a fine of up to $100,000. Failing to file an FBAR subjects a person to a prison term of up to ten years and criminal penalties of up to $500,000.  A person convicted of conspiracy to defraud the government with respect to claims is subject to a prison term of up to not more than 10 years or a fine of up to $250,000.  A person convicted of conspiracy to commit offense or to defraud the United States is subject to a prison term of not more than five years and a fine of up to $250,000.
Get Into Compliance with IRS Offshore Disclosure
IRS Offshore Voluntary Disclosure is an effective method for getting into IRS Tax Compliance.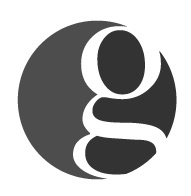 Golding & Golding: Our International Tax Lawyers practice exclusively in the area of
IRS Offshore & Voluntary Disclosure
. We represent clients in 70 different countries. Managing Partner, Sean M. Golding, JD, LL.M., EA and his team have represented thousands of clients in all aspects of IRS offshore disclosure and compliance during his 20-year career as an Attorney. Mr. Golding's articles have been referenced in such publications as the
Washington Post, Forbes, Nolo and various Law Journals nationwide
.
Sean holds a Master's in Tax Law from one of the top Tax LL.M. programs in the country at
the University of Denver
, and has also earned the
prestigious Enrolled Agent credential
. Mr. Golding is also a
Board Certified Tax Law Specialist Attorney
(A designation earned by Less than 1% of Attorneys nationwide.
)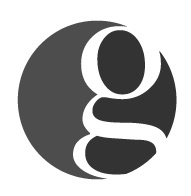 Latest posts by International Tax Lawyers - Golding & Golding, A PLC (see all)