Reporting of Foreign Assets (2019) – Board-Certified Tax Law Specialist
Reporting of Foreign Assets (2019) – Board-Certified Tax Specialist
Reporting of Foreign Assets under FATCA can be a difficult and arduous task. Don't trust the amateurs, Our Board-Certified Tax Law Specialist Team summarizes it for you.
Reporting of Foreign Assets 
Understanding how the Foreign Account Tax Compliance Act impacts your IRS reporting responsibilities, and what you must know about foreign Asset & tax compliance to stay out of the IRS cross-hairs.
The purpose of this guide is to assist individual taxpayers and entities with FATCA filing (Foreign Account Tax Compliance Act) – it is not a guide for Foreign Financial Institutions such as Foreign Banks and/or Foreign Investment Firms.
Understanding Foreign Asset Basics
Reporting Foreign Assets and FATCA go hand-in-hand.
FATCA is the Foreign Account Compliance Act.  It is an international act designed to facilitate compliance for U.S. Taxpayers, Foreign Financial Institutions, and other intermediaries with proper reporting of Specified Foreign Financial Assets.
In recent years, the IRS has increased enforcement of offshore and foreign reporting – with the goal of combatting, reducing, and eliminating offshore/foreign tax fraud and evasion.
What is the Purpose of FATCA?
The main purpose of FATCA is to reduce offshore and foreign tax fraud, facilitate tax compliance and ensure the IRS and U.S. government can keep tabs on your foreign assets.
Who Has to Comply with FATCA?
Any U.S. taxpayer (foreign or U.S. resident) who has to file a tax return may become subject to FATCA Reporting.  For individuals and other entities filing U.S. tax returns, the main reporting requirement is filing form 8938.
Unlike other international reporting forms such as an FBAR, 5471 or 8865 – Form 8938 is only required if you have to file a US tax return.  The other forms we just mentioned have to be filed irrespective of whether a person meets threshold having to file a US tax return or not.
Stated another way, a person does not have to file a tax return just to include a form 8938 for FATCA Reporting. If they did not otherwise have to file a tax Return, then the Form 8938 is not required.
How Many Foreign Countries Entered into FATCA Agreements?
More than 110 hundred different countries (114) have entered into FATCA Agreements. These agreements are more specifically referred to as intergovernmental agreements (IGA), and there are two main types of agreements.
To try to put this into a better perspective for you, while the United States has entered into bilateral tax treaties with about 60 different countries, they have entered into almost twice as many agreements regarding FATCA.
How Many Foreign Institutions Comply with FATCA?
At present time, it is estimated that more than 300,000 foreign financial institutions have agreed to report to the United States regarding offshore accounts and assets of U.S. Account holders.
What if My Bank is in a Non-FATCA Country?
Even if your bank is in a non-FATCA country, it is important to understand that many institutions in non-FATCA countries are still reporting. 
When is FATCA Reporting Due?
Form 8938 is required to be filed along with your tax return. Therefore, depending on whether the filer is an individual or an entity, and whether or not the person is filing on extension or not will determine when the reporting is due.
Since form 8938 is a part of your tax return, if you file an extension for the tax return, then by default the time to file your form 8938 would also be on extension.
What Types of Assets Have to Be Reported?
Many different types accounts and assets have to be included, but for the most part they will include the following types of assets:
Bank Accounts

Investment Accounts

Certificates Of Deposit

Stock Accounts

Mutual Funds (Possible Overlap with 8621)

Foreign Corporation ownership (Possible Overlap with 5471)

Foreign Partnership ownership (Possible Overlap with 8865)
*Exceptions, Exclusions and Limitations apply.
Does that Include Cryptocurrency?
That's a good question.  While there is no specific guidance on form 8938 and cryptocurrency, the general consensus amongst experienced practitioners is that depending on whether or not your cryptocurrency is in account or personal wallet will help determine whether you may have to report the asset — or whether it is not considered a specified foreign financial asset.
What if I reported the Asset on a Different Form?
Generally (although exceptions, exclusions, and limitations apply) a person does not have to report the same asset on both the form 8938 and other corresponding form (although that is not true for the FBAR).
For example, if a person has to file a form 5471 due to ownership of a foreign corporation, they do not have to then re-identify the same asset, in the same year, on form 8938.
How do Individuals and Entities Report FATCA?
There are two main reporting culprits when it comes to individuals and entities having to report under FATCA.
The first, is form 8938 described above.
The second, is when a person receives a FATCA Letter from a foreign financial institution (FFI).
What is a FATCA Letter?
A FATCA Letter is a letter from your foreign financial institution requesting that you acknowledge and confirm your US status.
Generally, the FFI will ask you to submit either a W-9 which is for U.S. Persons, or a W-8 BEN which is for non-US persons.
When a person is considered a US person, the FFI will have a disclosure requirement to the IRS. And since the foreign financial institutions do not want to get into trouble with the U.S., they generally err on the side of compliance.
Another thing to keep in mind is generally after the institution has your information — they will send it to the IRS.
Therefore, it is important to understand that there are some serious ramifications involving the FATCA Letter, and even though it comes from a foreign financial institution and not directly from the IRS, non-compliance can have some serious consequences.
What Are the Thresholds for Reporting FATCA?
There are four main thresholds for individuals is as follows:
Single or Filing Separate (in the U.S.): $50,000/$75,000
Married with a Joint Returns (In the U.S): $100,000/$150,000
Single or Filing Separate (Outside the U.S.): $200,000/$300,000
Married with a Joint Returns (Outside the U.S.): $400,000/$600,000
What if the Asset Did Not Earn Income?
It does not matter whether or not the asset earned or generated any income when it comes to FATCA. 
In other words, the purpose of FATCA is reporting. Therefore, whether or not the foreign assets generated income is not as important as whether or not the type of asset is considered a specified foreign financial asset.
*If the asset did earn income, the income is identified on Form 8938.
Do I Report Foreign Real Estate?
It depends. If you have individual direct ownership over a foreign Real estate property – even if it generates income – then it is not reported for FATCA.
It is important to note that you still have to report the income (even if the income results in 'negative income' due to expenses, etc.) but the actual individual ownership of the foreign property does not have to be reported for FATCA.
Alternatively, if you own an entity such as a Sociedad Anonima, or other foreign trust that holds real estate, then the entity has to be included, even if all it owns is foreign real estate
(Whether or not you can disregard the entity or other tax planning tool or technique to minimize reporting is beyond the scope of this article)
What if I Did Not file the Form in Prior Years?
If you did not file the form in prior years, you cannot just begin "reporting going forward."
You have to first (or simultaneously) go back and fix the prior year(s) non-reporting before filing the current year. 
That might mean applying for an extension in the current year, to give you sufficient time to amend the prior-year returns.
If you just started reporting going forward, this is considered a Quiet Disclosure or Silent Disclosure (an intentional omission of prior year returns) — which can have some serious ramifications.
What are the Penalties for Not Reporting FATCA?
If you fail to timely file a correct Form 8938 or if you have an understatement of tax relating to an undisclosed specified foreign financial asset.
As provided by the IRS:
"Failure-To-File Penalty If you are required to file Form 8938 but do not file a complete and correct Form 8938 by the due date (including extensions), you may be subject to a penalty of $10,000.




Continuing failure to file.  If you do not file a correct and complete Form 8938 within 90 days after the IRS mails you a notice of the failure to file, you may be subject to an additional penalty of $10,000 for each 30-day period (or part of a period) during which you continue to fail to file Form 8938 after the 90-day period has expired.




The maximum additional penalty for a continuing failure to file Form 8938 is $50,000."
Can I Just Start Filing This Year?
No, if you just start filing the current year that is considered a "Quiet Disclosure" as explained above.
Can I Go To Jail?
Yes, but you are probably not going to jail or prison (at least because of FACTA).
Only a few individuals have been indicted with criminal charges for FATCA (and generally for much more serious, and complex issues other than non-filing of Form 8938).
But, the FATCA law is relatively, enforcement not really beginning until 2014.
In addition, with so many countries working together and in conjunction with the United States to facilitate offshore compliance, you should try to stay in compliance.
How Can I File for Past Years?
The best and most effective way for getting into compliance is through one of the approved offshore voluntary disclosure programs, otherwise known as tax amnesty.
In addition, a person may qualify for reasonable cause instead of full-blown amnesty, but it is a totality of the circumstances analysis based on each person's individual facts and circumstances.
Should I Retain an Attorney?
Yes. Whenever a person is making a proactive representation to the Internal Revenue Service, it is absolutely crucial that they retain an attorney.
Only with an attorney will your communications remain strictly confidential.
There is no attorney-client privilege with Enrolled Agent, CPA or other accountant — unless that person is also an attorney.
What are some Other Common Forms?
In addition to form 8938, some of the more common forms person may have to file is as follows:
FBAR (Report of Foreign Bank and Financial Account Form)

From 3520 (Receiving a Foreign Gift or Trust Distribution)

Form 3520-A (Foreign Trust)

Form 5471 (FOREIGN CORPORATION)

Form 5472 (Foreign/U.S. corporate ownership)

Form 8621 (PFIC) foreign investment aka Passive Foreign Investment Company

Form 8865 (Foreign Partnership)
Beat the IRS to the Punch!
If you are out of compliance for not properly disclosing foreign income, accounts, assets, and/or investments — and are not under audit or examination — you may consider submitting to IRS Voluntary Disclosure (IRM, Streamlined or Reasonable Cause) in order to get into compliance.
What Should You Do?
Everyone makes mistakes. If at some point you discover that you should have been reporting your foreign income, accounts, assets or investments, the prudent and least costly (but most effective) method for getting compliance is through one of the approved IRS offshore voluntary disclosure programs.
Golding & Golding, A PLC
We have successfully represented clients in more than 1000 streamlined and voluntary disclosure submissions nationwide, and in over 70-different countries.
We are the "go-to" firm for other Attorneys, CPAs, Enrolled Agents, Accountants, and Financial Professionals across the globe.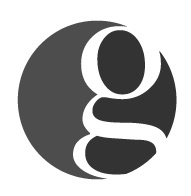 Golding & Golding: Our international tax lawyers practice exclusively in the area of
IRS Offshore & Voluntary Disclosure
. We represent clients in 70+ different countries. Managing Partner Sean M. Golding is a
Board-Certified Tax Law Specialist Attorney
(a designation earned by < 1% of attorneys nationwide.
). He leads a full-service offshore disclosure & tax law firm. Sean and his team have represented thousands of clients nationwide & worldwide in all aspects of IRS offshore & voluntary disclosure and compliance during his 20-year career as an Attorney.
Sean holds a Master's in Tax Law from one of the top Tax LL.M. programs in the country at
the University of Denver
. He has also earned the prestigious
IRS Enrolled Agent credential
. Mr. Golding's articles have been referenced in such publications as the
Washington Post, Forbes, Nolo, and various Law Journals nationwide
.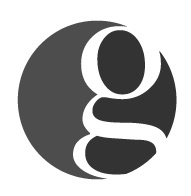 Latest posts by International Tax Attorney (Specialist) Offshore Asset & Account Disclosure (see all)