Cross-Border Offshore Tax Disclosure & Offshore Compliance Lawyers: International and cross-border tax planning for U.S. Estate Tax, Income Tax, Investment taxes, etc. is a highly complicated and complex area of tax.
This is especially true, when there are multiple countries involved.
The differences and nuances involving the tax laws of multiple countries makes it crucial that you plan properly, in order to protect your wealth and avoid getting stuck in the cross-hairs of the IRS.
Cross-Border Offshore Tax Disclosure & Offshore Compliance Lawyers
If you are considering multi-jurisdictional estate and tax planning, the goal of this article is to provide you a basic understanding of some of the more basic cross-border issues.
Common International Tax Planning & Maintenance Matters
False (Frivolous) Tax Positions
Comity between United States and the foreign country
Bilateral income tax treaties
Bilateral estate tax treaties
Various offshore disclosure requirements
Pre-immigration tax planning
Post immigration tax fixing
Ongoing compliance with US tax laws
Ongoing compliance with foreign country tax laws
A Strategy for getting into compliance if you're already out of it
Beware of False Tax Positions
There appears to be a strange trend occurring in international tax. 
Tax professionals who are not even actually licensed attorneys are advertising themselves as attorneys.  Tax attorneys with a few years of private practice experience are touting themselves as experts.
Other attorneys claim they are "tax specialists", but they have no board certification, and are basing their expertise on their own self-indulgence – all to the detriment of the consumer (you).
When it comes to cross-border/Offshore tax planning and disclosure, you need to utilize an experienced, licensed attorney.
Experience in this area of law generally means attorney with:
20-years of experience, dually-licensed as an EA/CPA and Attorney

Advanced tax credentials (such as an LL.M.); and

Board-Certified Tax Law Specialist designation.
Comity between United States and the Foreign Country
When you think comity, two words that should come to mind are "cooperation" and "respect."
It is the idea that two countries each respect the other country's laws on issues which may conflict.  There are various ways to approach comity, but generally, a person will look to the different tax laws of each jurisdiction, the different treaties, conventions, rulings, etc. as to not offend the other jurisdiction in taking a position.
Bilateral Income Tax Treaties
The United States has entered into bilateral income tax treaties with nearly 60 jurisdictions.  Generally, the US enters into tax treaties with countries it likes (at least with countries that have non-archaic tax laws).
Treaties are incredibly difficult to understand and apply properly.  Any Attorney who says reading a treaty is easy…literally has no idea how to read a treaty.
If you told reading a treaty was easy to any experienced tax attorney, they would probably laugh you out of the room.
Translated: if an attorney or tax professional tries using fancy jargon to support you taking a tax position which most other attorneys do not recommend, then please take a step back and look at the big picture before making a short-sighted decision the try To avoid tax.
Example: 25% tax free distribution on lump sum pension from the UK is for sure tax-free in the U.S. (Click Here)
Bilateral Estate Tax Treaties
While the United States has entered into several income tax treaties, the US has entered into significantly less estate tax treaties (at the current time it is less than 20).
What it comes to estate tax, there are various other conventions that countries abide by, which is in part why estate tax treaties or not as prevalent as they are income tax treaties.
Still, the treaties can be very effective in situations in which a significant amount of estate tax has been paid in one jurisdiction, and may be avoided in the other jurisdiction – especially when the issue involves around real estate.
Other Tax Treaties
There are various other types of international tax agreements entries which may impact you depending on your situation
FATCA Agreement – Assets

Totalization Agreement – Social Security
Offshore Disclosure & Compliance Requirements
Once you become a U.S. person for tax purposes, you become subject to both tax and reporting rules for many different types of assets, such as:
Bank Accounts
Investment Accounts
Retirement Accounts
Foreign Life Insurance
Mutual Funds
ETF
Business Investments
In addition, the mere fact that you own "foreign" mutual funds may now subject you to a monstrous tax analysis, courtesy of PFIC (passive foreign investment companies).
In Addition, if you received the gift from a foreign person, this can also spell disaster because if you do not properly report the gift or inheritance (which is technically a type a gift) the gift itself could be subject to huge penalty.
Luckily, there are safe and effective methods for resolving these issues, which you can read about here.
Pre-Immigration Tax Planning
Whether it's in sports, business, or life — planning ahead and putting on a good offense is generally better than playing defense. The same is true for "Tax Planning" for becoming a U.S. person
This is especially true if you're in a situation where you have passive investments outside of United States or expecting a large capital gains in the future. Why?
Because if you become a US person such as a Legal Permanent Resident or U.S. Citizen, you are a de facto U.S. Person, and it is much more difficult to avoid US tax than it would otherwise be if you were a foreign national on temporary visa who could (in most situations) simply avoid substantial presence and possibly eliminate US taxes on a variety of different types of income.
Post Immigration Tax "Fixing"
Like most of us in life, there is never enough time in the day to plan for everything.
For most people coming to United States, the excitement and nervousness of it all takes precedence over planning for tax laws did you probably wouldn't even presume exist, or would eve apply to you (especially for non-permanent residents and non-citizens)
Still, the IRS has a heavy hand when comes to enforcement of these tax laws especially when it includes and involves offshore disclosure.
Ongoing Compliance with U.S. Tax Laws
Once you've gotten into US tax compliance for your foreign and offshore international related income, access come Accounts, and investments, you want to make sure you stay compliance — because is easy to follow out of compliance.
We 

Specialize

 in Safely Disclosing Foreign Money
To avoid the IRS obtaining your information from one of these countries/institutions before you have the chance to disclose, you may want to consider getting into compliance with IRS Offshore/Voluntary Disclosure.
We have successfully handled a diverse range of IRS Voluntary Disclosure and International Tax Investigation/Examination cases involving FBAR, FATCA, and high-stakes matters for clients around the globe (In over 65 countries!)
Whether it is a simple or complex case, safely getting clients into compliance is our passion, and we take it very seriously.
Golding & Golding, A PLC
We have successfully represented clients in more than 1,000 streamlined and voluntary disclosure submissions nationwide and in over 70-different countries.
We are the "go-to" firm for other Attorneys, CPAs, Enrolled Agents, Accountants, and Financial Professionals across the globe.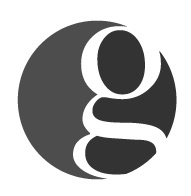 Golding & Golding: Our international tax lawyers practice exclusively in the area of
IRS Offshore & Voluntary Disclosure
. We represent clients in 70+ different countries. Managing Partner Sean M. Golding is a
Board-Certified Tax Law Specialist Attorney
(a designation earned by < 1% of attorneys nationwide.
). He leads a full-service offshore disclosure & tax law firm. Sean and his team have represented thousands of clients nationwide & worldwide in all aspects of IRS offshore & voluntary disclosure and compliance during his 20-year career as an Attorney.
Sean holds a Master's in Tax Law from one of the top Tax LL.M. programs in the country at
the University of Denver
. He has also earned the prestigious
IRS Enrolled Agent credential
. Mr. Golding's articles have been referenced in such publications as the
Washington Post, Forbes, Nolo, and various Law Journals nationwide
.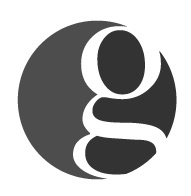 Latest posts by Golding and Golding, Board-Certified Tax Law Specialist (see all)