BSA (Bank Secrecy Act) – FBARs and Foreign Tax Evasion | International Tax Lawyers
While FATCA might be the new kid on the block, curtailing offshore and international tax evasion has always been one of the United States' main priorities.
Before FATCA (Foreign Account Tax Compliance Act) came into existence there was (and still is) the BSA (Bank Secrecy Act) which is one of the initial tools used to deter international and offshore tax evasion.
The Currency and Foreign Transactions Reporting Act of 1970 (which legislative framework is commonly referred to as the "Bank Secrecy Act" or "BSA") requires U.S. financial institutions to assist U.S. government agencies to detect and prevent money laundering.
Specifically, the act requires financial institutions to keep records of cash purchases of negotiable instruments, file reports of cash transactions exceeding $10,000 (daily aggregate amount), and to report suspicious activity that might signify money laundering, tax evasion, or other criminal activities. There are also individual reporting requirements as well (read: Annual FBAR Filing)
BSA was passed by the Congress of the United States in 1970. The BSA is sometimes referred to as an "anti-money laundering" law ("AML") or jointly as "BSA/AML." 
BSA and FATCA – Summary
One important aspect of foreign financial account reporting is that not all foreign banks are necessarily "foreign banks." In other words, it is very common for US banks to have branch and subsidiary offices outside of the United States. These banks would generally always comply with US tax law and foreign reporting requirements – as opposed to some other foreign jurisdiction banks which were sworn to secrecy.
As a result, if you have your money in one of these overseas banks that complies with the BSA, chances are that you may be reported to the United States – even if you are not a firm believer that FATCA laws will impact the foreign financial institution.
*If your Foreign Bank is listed on the IRS Bad Bank List, and/or was purchased or dissolved into a Foreign Branch of a U.S. bank, it is important that you speak with an experienced International Tax Lawyer, since your chance for exposure has significantly increased.
What is the BSA
Even though banks are limited in the information they may provide to the IRS and US government (not all personal information can be reported), banks disagree on the amount of information they can disclose under the act. Therefore, just because you believe your money is being held in a Foreign jurisdiction that has a high financial secrecy index score, does not mean that your private information will remain private or that the bank may not comply with BSA (especially in light of FATCA)
The Following Summary is provided by the FDIC:
Transactions regulations must be filed with the IRS. Financial institutions are required to provide all requested information on the CTR, including the following for the person conducting the transaction:
Name,
Street address (a post office box number is not acceptable),
Social security number (SSN) or taxpayer identification number (TIN) (for non-U.S. residents), and
Date of birth.
The documentation used to verify the identity of the individual conducting the transaction should be specified. Signature cards may be relied upon; however, the specific documentation used to establish the person's identity should be noted.
A mere notation that the customer is "known to the financial institution" is insufficient. Additional requested information includes the following:
Account number,
Social security number or taxpayer identification number of the person or entity for whose account the transaction is being conducted (should reflect all account holders for joint accounts), and
Amount and kind of transaction (transactions involving foreign currency should identify the country of origin and report the U.S. dollar equivalent of the foreign currency on the day of the transaction).
The financial institution must provide a contact person, and the CTR must be signed by the preparer and an approving official. Financial institutions can also file amendments on previously filed CTRs by using a new CTR form and checking the box that indicates an amendment.
BSA Form Requirements
FinCEN Form 112: The Bank will file the FinCEN 112 when there is transaction in currency of more than $10,000. Multiple currency transactions must be treated as a single transaction.
FinCEN Form 114: (FBARs): When a person has an interest in, signature or other authority over, one or more bank, securities, or other financial accounts in a foreign country and the annual aggregate total exceeds $10,000, the person must file an FBAR online electronically with the DOT.
Treasury Department Form 90-22.47: This is a Bank Reporting Form which requires Banks must file a SAR for any suspicious transaction relevant to a possible violation of law or regulation.
FinCEN Form 110 Designation of Exempt Person: This is another form required to be filed by a Bank in order designate an exempt customer for the purpose of CTR reporting under the BSA.
FinCEN Form 105 Report of International Transportation of Currency or Monetary Instruments (CMIR): This form carries significant penalties for failing to file it and it requires each person – as well as banks – who physically transports, mails or ships, or causes to be physically transported, mailed, shipped or received, currency, traveler's checks, and certain other monetary instruments in an aggregate amount exceeding $10,000 into or out of the United States. It should be noted that the term "physically" Transported has broad application.
Summary
As the globalization of the world economy increases, so do the U.S. and Foreign governments' need for global compliance. As a result, laws such as the Bank Secrecy Act (BSA) are being further expanded and enforced in order to facilitate global compliance.
It is not just FATCA, foreign countries who are members of the OECD (and even nonmembers) have agreed to initiate their own FATCA law called CRS (common reporting standards) otherwise known as GATCA (Global Account Tax Compliance Act)
Nevertheless, for US persons reporting the FBAR is still the most important form in order to avoid upwards of 100% penalties against undisclosed foreign accounts.
The following is a summary of FBAR reporting as provided by Golding & Golding:
 FBAR Compliance
Our clients are located throughout California, as well as nationwide and around the world. We have represented clients with unreported accounts and assets exceeding $30,000,000 and with accounts and assets over 35 countries.
The United States takes FBAR reporting and compliance very seriously, and if not handled carefully a person may find themselves, their trust, or their business subject to significant taxes, fines, penalties, interest and possible criminal investigation.
When do I File an FBAR?
If you, your family, your business, your foreign trust, and/or PFIC (Passive Foreign Investment Company) have more than $10,000 (in annual aggregate total at any time) overseas in foreign accounts and either have ownership or signatory authority over the account, it is important that you have an understanding of what you must do to maintain FBAR (Report of Foreign Bank and Financial Accounts) compliance. There are very strict FBAR filing guidelines and requirements in accordance with general IRS tax law, Department of Treasury (DOT) filing initiatives, and FATCA (Foreign Account Tax Compliance Act).
What Accounts are Reported on an FBAR?
Filing FBARs and ensuring compliance with IRS International Tax Laws, Rules, and Regulations is extremely important for anyone, or any business that maintains:
Foreign Bank Accounts

Foreign Savings Accounts

Foreign Investment Accounts

Foreign Securities Accounts

Foreign Mutual Funds

Foreign Trusts

Foreign Retirement Plans

Foreign Business and/or Corporate Accounts

Insurance Policies (including some Life Insurance)

Foreign Accounts held in a CFC (Controlled Foreign Corporation); or

Foreign Accounts held in a PFIC (Passive Foreign Investment Company)
Golding & Golding provides Foreign Account Reporting (FBAR) strategies for clients around the globe in order to report Foreign Bank Accounts and become FBAR compliant. We also defense clients who are under FBAR Audit by the IRS and DOT.
What is an FBAR?
In accordance with international tax law compliance, taxpayers who meet the threshold requirements are required to file an FBAR.
An FBAR is a "Report of Foreign Bank and Financial Accounts" form. It is a form that is filed online directly with the Department of Treasury.  Unlike the tax return, the FBAR form must be filed by June 30th of the tax year and there are no extensions available for filing it late. If you attempt to file it late, there can be serious repercussions, including fines and penalties – since it is considered Quiet Disclosure or Silent Disclosure in an attempt to circumvent the OVDP or Streamlined Program rules and regulations and filing an untimely FBAR.
**UPDATE: Starting in 2016 for Tax Year 2015 – filing of your 2015 FBAR will be in accordance with the same time periods to file your tax returns, which is by April, 2016 unless you receive an extension of time to file.
FBAR filings can be overwhelming, especially if you have never filed one before. If this is the case, our experienced international FBAR Lawyers can assist you in ensuring you are compliant with IRS FBAR Law and FATCA requirements.
Who is Required to File an FBAR?
Not everyone who has foreign accounts is required to file an FBAR.  Rather, it is required to be filed by all U.S. Taxpayers (whether they reside in the U.S. or overseas) with foreign accounts that have an "annual aggregate total" exceeding $10,000 at any time during the year. Thus, if a U.S. Taxpayer (including Legal Permanent Residents "aka Green Card Holders") maintains foreign accounts, including banks accounts, financial accounts, or insurance policies that have a combined value of more than $10,000 (or has indirect ownership of the account or signature authority), then that person is required to file an FBAR statement.
What if None of My Accounts Exceed $10,000?
It does not matter.  It is important to remember that the threshold is the Annual Aggregate Total value at any given time during the year. This means if you have 11 bank accounts with $1000 each at any given time during the year, you are STILL required to file the FBAR and list all the accounts on it, even if none of the accounts exceed $10,000. In other words, you are required to report the total value of all your foreign accounts located in any foreign country on your FBAR once you exceed the $10,000 annual aggregate total threshold on any given day during the year.
There are various accounts and other assets (insurance policies) which may or may not be included in your FBAR analysis. Please contact one of our experienced FBAR Lawyers for further assistance regarding specific account disclosures.
What if I did Not File an FBAR Statement?
If a person fails to file the FBAR, there is still hope. Depending on whether the person also had unreported foreign income (income that was earned overseas and not reported on the U.S. tax return – even if it was reported in a foreign country and foreign tax was paid), the IRS and DOT will determine if a penalty will be issued; usually the taxpayer will be penalized but the amount of the penalty will vary. 
What are the Penalties for Failing to File an FBAR?
Recently, the Internal Revenue Service issued a memorandum which details how the IRS "believes" the agents should penalize individuals in accordance with their authority.  Essentially, there are two sets of penalty structures and they are based on whether the taxpayer was willful or non-willful. 
FBAR – Willful
Willful is determined by a "totality of the circumstances" analysis.  Somebody is considered to have acted willfully if they intentionally evaded the payment of taxes or disclosure of foreign accounts.  In other words, they willfully or knowingly "knew" about the requirement to disclose and report overseas assets, accounts, and income but chose not to.  In these situations, the Internal Revenue Service has the authority to penalize the taxpayer upwards of 50% of the value of the assets per audit year for failing to file the FBAR (in addition to a slew of several other non-FBAR penalties), but no more than 100% value of the account over an audit period.
Generally, audits last three years and the Internal Revenue Service has made it known that they will not penalize the individual beyond the value of the accounts for the audit periods at issue.  Thus, if you had $1 million in your foreign bank account and you knowingly did not report this information to the IRS and they audit you for three years, they can take all of your $1 million.
FBAR – Non-Willful
When a person is non-willful, it generally means they were unaware of the requirement to file an FBAR.  In this situation, the IRS takes some mercy – but nowhere near as much mercy as you can imagine certain people deserve (example: individuals who relocated from overseas and have foreign accounts that they simply did not use or earn much income on, or individuals who inherit money from overseas relatives.)
In these situations, the IRS has four (4) main options in terms of penalizing the taxpayer:
The IRS agent can simply issue a warning letter instead of a monetary penalty to the taxpayer. This will rarely happen (although Golding and Golding has achieved this result on multiple occasions for individuals who have been audited and did not file FBAR statements and/or otherwise do not qualify for one of the IRS offshore voluntary disclosure programs, but were non-willful).
The IRS agent could penalize the taxpayer a total of $10,000 for all of the years that the taxpayer did not file FBAR statements. For example, if the taxpayer is audited for three years and did not file FBARs for those three years, the IRS may penalize the taxpayer $10,000 for the total amount of the audit.
The IRS agent could penalize the taxpayer $10,000 for each year that the FBAR was not filed. So using the example above, if the taxpayer is audited three years and did not file an FBAR for three years, then the IRS could penalize the taxpayer $30,000 – and usually not beyond the value of the account.
The IRS agent could penalize the taxpayer $10,000 per account per year. In other words, if the taxpayer had four different bank accounts and was audited for three years – the IRS could penalize taxpayer $120,000.
One very important thing to remember is that the penalty scheme listed above is for non-willful taxpayers.  In other words, even though the IRS knows the taxpayer did not intentionally attempt to evade tax, the IRS has the power to still issue tens, if not hundreds, of thousands of dollars in penalties in a non-willful situation. 
Whether a person is willful or non-willful is a complex evaluation which requires a comprehensive factual analysis by an experienced FBAR lawyer to ensure the taxpayer is informed before making any representation to the IRS.
Why is it Important to File an FBAR?
Prior to the recent changes in the law, taxpayers were able to fly below the radar and could probably last most of their lifetime without having to file international tax forms disclosing their foreign income and overseas assets.  The problem is that under the new FATCA (Foreign Account Tax Compliance Act) laws, foreign countries and the United States are entering into intergovernmental agreements (IGA) with foreign countries.
IGAs are "reciprocity agreements."  In other words, while foreign countries are going to report account information of US taxpayers (U.S. Citizens, Legal Permanent Residents, and Foreign Nationals Subject to U.S. Tax), the United States is going to do the same and report account information to the foreign countries.  Thus, there is a benefit to both parties in entering these IGA Agreements.
FBAR compliance is very important for any taxpayer subject to IRS tax reporting requirements.  The failure to file a timely FBAR and remain in IRS tax compliance can lead to significant fines, penalties, and other possible consequences. 
What can I do to get FBAR Compliant?
There are various safe harbor programs in place, which if a person meets the requirements, then they can have their penalty reduced if not eliminated.  The two main programs are the Offshore Voluntary Disclosure Program (OVDP) and Modified Streamlined Program. These safe-harbor programs can be eliminated by the IRS at anytime.
We have gone into great detail on our website explaining the difference between the Offshore Voluntary Disclosure Program (OVDP) and Modified Streamlined Program.  Essentially, Offshore Voluntary Disclosure Program (OVDP) is a program intended for those who were willful.  In other words, if you knowingly defrauded the IRS by not reporting your foreign assets and you "knew" you were supposed to report the information, then the OVDP is the proper program for you.
In this program, the penalty is relatively high compared to the other program, but you walk away with the satisfaction of knowing you only have to pay a financial penalty and you will probably not end up in prison doing a 20-year prison stint with real criminals.
Alternatively, if your only mistake was that you were unaware of the requirement to file FBAR statements, then you can enter the Modified Streamlined Program.  Unlike OVDP, the Modified Streamlined Program does not provide you criminal protection but if you are non-willful then you do not require criminal protection.  Under the streamlined program, the penalty structure is reduced significantly and the filing requirements are much more limited.
Nevertheless, it is absolutely crucial that you do not enter the streamlined program or file FBAR Reasonable Cause Statements if you were willful – because if you are detected by the IRS and they find that you were clearly willful but you were just simply trying to get a penalty reduction, then the IRS will see this as tax fraud and tax evasion and they will prosecute to the fullest extent of the law.
**In addition, the current reduced penalty rate will often increase with each new year, and most importantly, if you find yourself under audit, then you are disqualified from entering these programs.
Click Here for Golding & Golding's Free FBAR FAQ Guide.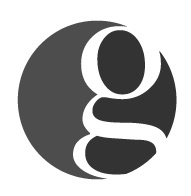 Golding & Golding: Our International Tax Lawyers practice exclusively in the area of
IRS Offshore & Voluntary Disclosure
. We represent clients in 70 different countries. Managing Partner, Sean M. Golding, JD, LL.M., EA and his team have represented thousands of clients in all aspects of IRS offshore disclosure and compliance during his 20-year career as an Attorney. Mr. Golding's articles have been referenced in such publications as the
Washington Post, Forbes, Nolo and various Law Journals nationwide
.
Sean holds a Master's in Tax Law from one of the top Tax LL.M. programs in the country at
the University of Denver
, and has also earned the
prestigious Enrolled Agent credential
. Mr. Golding is also a
Board Certified Tax Law Specialist Attorney
(A designation earned by Less than 1% of Attorneys nationwide.
)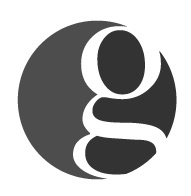 Latest posts by International Tax Lawyers - Golding & Golding, A PLC (see all)