Avoidable Mistakes Taxpayers Make When Disclosing Foreign Accounts
We are passionate about representing clients (in nearly 70-countries) with IRS offshore disclosure.
Mr. Golding is a Board Certified Tax Law Specialist (less than 1% nationwide) with a Master's in Tax Law, and Enrolled Agent Status (highest credential awarded by the IRS.)
Offshore Disclosure is ALL we do.
Many times, new clients will come to us after first speaking with, or retaining a less experienced attorney who offered a free consultation, or artificially reduced fee.
IRS Offshore Disclosure
IRS Offshore and Voluntary disclosure can be a confusing area of law.  When taxpayers make mistakes, it is typically because they relied on inexperienced counsel.
Technically the general catchall term is called IRS Voluntary Disclosure (Practice).
And, while there is a traditional IRS Voluntary Disclosure that was established 50 years ago and identified in the Internal Revenue Manual (IRM), it is not the same as the traditional OVDP/OVDI (which ended on September 28, 2018).
There are also Streamlined Voluntary Disclosures, Reasonable Cause Submissions, Force Disclosures, Delinquency Filings, etc.
Here are the five (5) most common mistakes to be aware of:
Voluntary Disclosure is Not a Criminal Admission
By entering into the voluntary disclosure program, you are not entering a plea of guilty. It is not an admission of criminality. We have had clients contact us, telling us they were pushed into Streamlined or Reasonable Cause (even when they were willful), because if they entered the traditional IRS Voluntary Disclosure, or OVDP, it was an admission of guilt – which is absolutely false.
Rather, you are simply acknowledging that for one reason or another, you are out-of-compliance and are not submitting to either the streamlined program (non-willful) or reasonable cause (negligence).
In other words, you are representing to the IRS that there is a problem, you are aware of the problem — and you want to fix the problem.
Submitting a "Placeholder" Submission
This is a common misconception. A client will contact us to let us know they are in the process of working with an attorney on their case….but it just doesn't feel right, and they are unsure how experienced the attorney is.
Generally, the attorney does not advanced tax credentials such as an LL.M., EA and/or CPA, is not "Board Certified" — and Offshore Disclosure is just a small part of the firm's general practice.
Before submitting the full disclosure, the representative will reach out to the IRS to let them know that they are working on getting into compliance.
While the thought is honorable, the strategy is terrible. Why? Because all you are doing is letting the IRS know that you are out of compliance.
Just because you alerted them that you want to get into compliance does not mean you will get into compliance. Why would the IRS believe you…since you are already out of compliance. All you are doing is making their job easier for them.
In other words, the IRS is not going to take your word for it, and all you are doing is tipping them off that you are out of compliance.
Inappropriately Relying on a KOVEL Letter
There are various benefits to using a dually licensed Attorney/EA or Attorney/CPA when it comes to your offshore disclosure submission that a non-dually licensed attorney cannot offer.
Since non-dually licensed Attorneys do not prepare or sign your returns, they will usually send your submission out to a CPA, and then just mutter off to you that it's okay, the accountant is "Kovel," without any explanation to you as to what that means – and what that doesn't mean.
A Kovel letter provides a very-limited protection, and does not include information you provide to your CPA for the preparation of your tax return.
Unless your Attorney is also an EA or CPA, they will not be able to effectively answer tax questions for you (knowledge which comes from several years of dual tax preparation and legal experience), which negatively impacts the time and effectiveness in preparing your case.
So what happens when you have a tax question? You are at the mercy of the CPA, since the Attorney cannot answer your tax question.
This type of inefficient Offshore Disclosure representation is costly, and ineffective. And, if it is during tax season, it can take weeks before the CPA responds.
All the while, the IRS clock is ticking!
Most importantly, it increases the number of people who you have to share your confidential information with – and puts your privileged and confidential information at greater risk than if you use a dually licensed Attorney/EA or Attorney/CPA.
Really, how many people outside of the firm you hire do you want to trust with your confidential information, right?
Click here to learn more about Kovel Letters.
Streamlined Submission Experience is

Not

the Same
Recently, clients have told us they spoke with Attorneys who claim a 100% success Streamlined Disclosure submission rate, but that when they dove into it a bit further, something seemed off…
…The clients were right, because that figure that doesn't really tell the whole story.
Generally, a completely successful streamlined case means the IRS no longer has the right to audit, examine, penalize, or investigate the case.
Under most situations, streamlined program clients will have more than $5,000 of unreported income each year from specified foreign assets, accounts, investments, etc.
Therefore, under the updated rules, the IRS generally gets an automatic six (6) years to audit or examine individuals for each year – instead of three (3).
This means that since the modified/newly updated streamline program only started in mid-2014, even with the first batch of cases, the IRS would still have six (6) years to audit, which would mean they have until at least 2020 to audit the return.
Streamlined or Reasonable Cause When a Person is Willful
It a common misconception that even if a person was willful, they can submit to Streamlined or Reasonable Cause if the foreign balances are low, income was minimal, or they were in the U.S. for only a few years.
This is terrible advice that can get a client into very deep trouble with the IRS.
*To learn more about the serious risk you (and the attorney) are taking, click here.
Get Into Compliance with Experienced Counsel
Offshore Disclosure is complex. It is a specialty area of tax law, which requires a experience firm that specializes exclusively in IRS Offshore Disclosure.
How do you Vet out Potential Attorneys?
Three words: Credentials, Experience, Education.
What is the Board Certified Tax Law Specialist Credential?
Once an Attorney earns the prestigious Board Certified Tax Law Specialist credential, it proves to the general public that the attorney is dedicated to tax law, and has real tax law practice experience as an Attorney.
Few tax attorneys have passed the tax speciality exam (regarded as one of the most difficult tax exams in the country) — and met the additional education, experience, and recommendation requirements necessary for certification.
Once a person becomes "Board Certified in Tax," it shows they have met the following requirements:
Advanced tax education 

Extensive tax law experience

Attorney & Judge recommendations for certification
In California for example, there are 200,000 active Attorneys, with tens of thousands of Attorneys practicing in some area of tax — and only 350 Tax Attorneys have successfully earned the designation.
Less than 1% of Attorneys nationwide have earned the credential.
Tax Law Specialty Firms are Best Prepared to Represent You in Specialized Tax Matters
Unless the firm has 50-100 attorneys, with a $25 million operating budget, a successful boutique tax-law firm will almost always have all of the attorneys in the firm devote the firms's time, energy, and resources to one specific area of tax.
In other words, all the attorneys in the boutique tax firm practice the same, single area of tax law.
Some common niche areas of tax law include:
Tax Litigation

Employment Tax

Sales Tax

Offshore Voluntary Disclosure
For example, in employment tax, all tax attorneys in the firm handle employment tax related cases. In sales tax, all the tax attorneys in the firm handle sales tax. It may be "Sales Tax" in various different fields and industries — but the firm will limit the niche practice to sales tax.
The same is true for Offshore Voluntary Disclosure. If a firm handles Offshore Voluntary Disclosure, then all tax attorneys at the firm should be handling the same area of tax law.
This area of Offshore Disclosure law is constantly evolving, and becoming infinitely more complicated — including highly complex issues involving:
FBAR

FATCA

PFIC

CFC

International Cryptocurrency

J5

Increased Schedule B Enforcement (Paul Manafort)

Foreign Gifts

Foreign Inheritance

Foreign Business 

Foreign Trusts

OVDP

IRM

SDOP

SFOP
If a small firm has attorneys practicing 5-10 different areas of tax law (and even non-tax law related matters) – it can put your case at a severe disadvantage.
Why? Because it is impossible for these types of "general tax firms" to establish set protocols, policies and procedures sufficient to handle all the complexities and nuances for multiple different types of niche tax law areas.
At our tax specialty firm, we handle matters involving Offshore Voluntary Disclosure, and each case is led by one or more highly experienced attorneys.
This guarantees that your case gets the time and dedication it deserves.
Serious Tax Matters; Serious Tax Consequences
Getting hit with an eggshell audit, reverse-eggshell audit, or IRS Special Investigation involving offshore money is serious business – it's not like getting a traffic ticket or speeding ticket.
The ramifications of serious tax inquiries by the IRS (especially in the area of Offshore Disclosure and Compliance), can result in serious consequences such as monetary fines, penalties and even jail time.
Sean M. Golding, JD, LL.M., EA (Board Certified Tax Law Specialist)
IRS Offshore Disclosure is ALL we do.
Our Managing Partner, Sean M. Golding, JD, LLM, EA  earned an LL.M. (Master's in Tax Law) from the University of Denver and is also an Enrolled Agent (the highest credential awarded by the IRS, and authorizes him to represent clients nationwide.)
Mr. Golding and his team have successfully handled several hundred IRS Offshore/Voluntary Disclosure Procedure cases. Whether it is a simple or complex case, safely getting clients into compliance is our passion, and we take it very seriously.
He is frequently called upon to lecture and write on issues involving IRS Voluntary Disclosure.
Golding & Golding – IRS Offshore Disclosure Lawyers
We are the only attorneys worldwide that focuses exclusively in IRS Offshore Disclosure, and each and every case is led and managed by Mr. Golding and his team.
What Type of Attorney Should I Hire?
IRS Voluntary Disclosure is a specialized area of law. An IRS Voluntary Disclosure is a complex undertaking. It requires the coordination of several moving parts, including strategy development, Tax Preparation, Legal Analysis, Negotiation and more.
You should hire a Tax Attorney who has the following credentials:
~20 Years of Private Practice experience representing his/her own clients

Experienced in Criminal and Civil Tax Litigation

Experienced representing clients in Eggshell and Reverse Eggshell Audits.

Advanced Tax Degree (LL.M.)

EA (Enrolled Agent) or CPA (Certified Public Accountant)

Preferably a Board Certified Tax Law Specialist
Who Decides to Disclose Unreported Money?
What Types of Clients Do we Represent?
We represent Attorneys, CPAs, Doctors, Investors, Engineers, Business Owners, Entrepreneurs, Professors, Athletes, Actors, Entry-Level staff, Students, Former/Current IRS Agents and more.
You are not alone, and you are not the only one to find himself or herself in this situation.
Beware of 

Copycat

 Law Firms
Unlike other attorneys who call themselves specialists or experts in Voluntary Disclosure but are not "Board Certified," handle 5-10 different areas of tax law, purchase multiple keyword specific domain names, and even practice outside of tax, we are absolutely dedicated to Offshore Voluntary Disclosure.
*Click here to learn the benefits of retaining a Board Certified Tax Law Specialist with advanced tax credentials.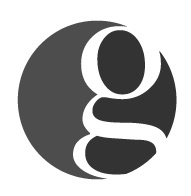 Golding & Golding: Our International Tax Lawyers practice exclusively in the area of
IRS Offshore & Voluntary Disclosure
. We represent clients in 70 different countries. Managing Partner, Sean M. Golding, JD, LL.M., EA and his team have represented thousands of clients in all aspects of IRS offshore disclosure and compliance during his 20-year career as an Attorney. Mr. Golding's articles have been referenced in such publications as the
Washington Post, Forbes, Nolo and various Law Journals nationwide
.
Sean holds a Master's in Tax Law from one of the top Tax LL.M. programs in the country at
the University of Denver
, and has also earned the
prestigious Enrolled Agent credential
. Mr. Golding is also a
Board Certified Tax Law Specialist Attorney
(A designation earned by Less than 1% of Attorneys nationwide.
)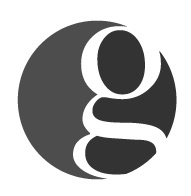 Latest posts by International Tax Lawyers - Golding & Golding, A PLC (see all)