Apologies from Golding & Golding, A PLC
Hello.
Welcome to our website.
Whether you're new to our site or have been a long-time follower, we want to sincerely apologize for the website being offline the last couple of days.
Our website is a little under 10 years old and our site has pretty much been online 24/7. When we started our site, we never imagined it would grow to such a large following and we are happy to see how much our site helps so many of you. In our effort to keep providing these resources, we realized the need to update the website to keep up with demand.
We were planning on performing an entire website overhaul which was initially only supposed to take a day or two. Then, that was delayed to a week. After speaking further with the web professionals – they indicated that there would be a much longer delay in getting our site back up with the changes that we were looking forward to.
We had already been inundated with inquiries about when the site will be back online, and we do realize that there are many people out there that depend on our site as a resource. Especially with the October due date coming up, we understand that such a significant delay would affect a lot of people.
Thus, we were able to re-strategize with the web professionals. Instead of keeping the site offline for the next few weeks, they figured out a way to just put the skeleton of the site back up first. They were able to get some initial changes completed quickly and have the most popular pages of the site back online.
They will be working on the remainder of the website and putting more and more pages up in the next few weeks, but this method will allow us to stay online while they work their magic.
We hope you bear with us while we go through this much needed website overhaul. We hope to continue to provide this free resource for you to enjoy. Of course, as always, nothing on this website should be relied upon and construed as legal advice, since each individual's situation is different and requires a thorough, tailored analysis.
In any event, thank you for your patience and your continued support!
Sean M. Golding, Board-Certified Tax Law Specialist Attorney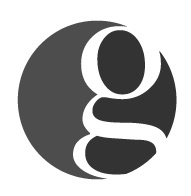 Golding & Golding: Our international tax lawyers practice exclusively in the area of
IRS Offshore & Voluntary Disclosure
. We represent clients in 70+ different countries. Managing Partner Sean M. Golding is a
Board-Certified Tax Law Specialist Attorney
(a designation earned by < 1% of attorneys nationwide.
). He leads a full-service offshore disclosure & tax law firm. Sean and his team have represented thousands of clients nationwide & worldwide in all aspects of IRS offshore & voluntary disclosure and compliance during his 20-year career as an Attorney.
Sean holds a Master's in Tax Law from one of the top Tax LL.M. programs in the country at
the University of Denver
. He has also earned the prestigious
IRS Enrolled Agent credential
. Mr. Golding's articles have been referenced in such publications as the
Washington Post, Forbes, Nolo, and various Law Journals nationwide
.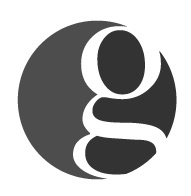 Latest posts by Golding and Golding, Board-Certified Tax Law Specialist (see all)