2018 IRS Dirty Dozen – Danger of Offshore Money & OVDP Ending
2018 IRS Dirty Dozen – Danger of Offshore Money & OVDP Ending
Each year the IRS identifies 12 of the worst tax scams to be cautious of when it comes to investing your money, and/or other related activities. And, each year one of the 12 almost always includes offshore tax scams.
Offshore Tax Enforcement
The IRS has made enforcement of offshore compliance a key priority. So much so, that the IRS has developed several new International Tax Enforcement Groups dedicated solely to enforcing Offshore/Foreign/International fines and penalties.
At the same time, the IRS has indicated it will be terminating the traditional OVDP (Offshore Voluntary Disclosure Program).
OVDP
OVDP is the only method for getting to compliance is an individual was willful. In other words, if you knowingly, intentionally, or even with reckless disregard failed to report or disclose your offshore income, assets, accounts, or investments – you will no longer have the opportunity to submit to OVDP.
What Does OVDP Ending Mean For You?
It means if you were willful, you are running out of time. Traditional OVDP comes with many benefits that you are not entitled to under either the Streamlined Program (which you would not qualify for if you were willful) or if you make a direct attorney proffer to CI (criminal investigations). These include:
A set penalty amount

Preventing an IRS Audit on the international related issues involved in the offshore portion of the disclosure

An almost guarantee of waiver of prosecution
Why is the IRS Getting Rid of OVDP?
It's simple. In years past, the IRS needed individuals to step forward and come out of the shadows in order for the IRS to learn about the whereabouts of hidden offshore foreign money. Fast-forward to 2018 and FATCA Reporting, in which nearly 300,000 foreign financial institutions worldwide agreed to proactively report to the IRS, the IRS no longer needs your information from you.
Stated another way, there is no need to offer you the carrot and stick in order to get into compliance when chances are the IRS may have your information otherwise.
In addition to FACTA, the IRS is also entered into any settlement agreements with Banks, financial institutions, and third parties worldwide who have provided the IRS significant amounts of information.
What Can You Do?
If you are worried that you acted willful with respect to your non-reporting of offshore money, you are on a limited time schedule. OVDP is set to expire on September 28, 2018.
You must submit to phase 1 of the submission before that time, which typically includes a relatively detailed summary of bank and account information (but not necessarily the tax returns, FBARs, or other international informational returns).
You may want to try to obtain a preclearance letter first, but the IRS behind and not always responding within 30 days as they used to.
Therefore, if you are serious about moving forward you should contact an experienced OVDP Attorney, to help get you into compliance before it is too late.
To learn more about internal revenue services summary on offshore tax scams, please click here (IR-2018-64)
Why IRS Voluntary Disclosure?
With the introduction and enforcement of FATCA (Foreign Account Tax Compliance Act) and FATCA penalties, coupled by the renewed interest in the IRS issuing FBAR (Report of Foreign Bank and Financial Account Form aka FinCEN 114) penalties — which are both very steep – it is typically a better strategy to be proactive and get into compliance, than to play "defense."
FBAR penalties alone can reach ~$12,500 per account, per year (adjusted inflation from $10,000). While this is the maximum penalty, the "recommended penalty" is still $12,500 per year (usually 3-6 years).
Golding & Golding, A PLC
We have successfully represented clients in more than 1000 streamlined and voluntary disclosure submissions nationwide, and in over 70-different countries.
We are the "go-to" firm for other Attorneys, CPAs, Enrolled Agents, Accountants, and Financial Professionals across the globe.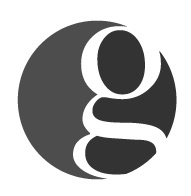 Golding & Golding: Our international tax lawyers practice exclusively in the area of
IRS Offshore & Voluntary Disclosure
. We represent clients in 70+ different countries. Managing Partner Sean M. Golding is a
Board-Certified Tax Law Specialist Attorney
(a designation earned by < 1% of attorneys nationwide.
). He leads a full-service offshore disclosure & tax law firm. Sean and his team have represented thousands of clients nationwide & worldwide in all aspects of IRS offshore & voluntary disclosure and compliance during his 20-year career as an Attorney.
Sean holds a Master's in Tax Law from one of the top Tax LL.M. programs in the country at
the University of Denver
. He has also earned the prestigious
IRS Enrolled Agent credential
. Mr. Golding's articles have been referenced in such publications as the
Washington Post, Forbes, Nolo, and various Law Journals nationwide
.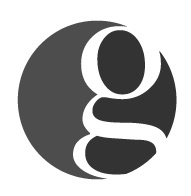 Latest posts by International Tax Lawyers - Golding & Golding, A PLC (see all)